São Paulo will soon become the battleground for 30 teams as they all converge at LOCK//IN, 2023's first major event featuring all partnered teams. With a two-group, single-elimination format looming ahead, a grueling battle awaits as each region yearns to claim the first title of the year. North America is no different; its five representatives have been preparing for their bouts at São Paulo as the event looms closer.
Masters Reykjavik, 2021. Masters Reykjavik, 2022. These two trophies obtained in Iceland are the result of North America's only major wins on the international stage over the past two years, both gained in a show of early dominance during the beginning of each year. Now, as LOCK//IN approaches, North America's finest look to uphold their streak.
Sentinels prepare to defend Reykjavik title in grand finals rematch
So far, Sentinels
Sentinels North America Rank #16 pANcada Bryan Luna Marved Jimmy Nguyen TenZ Tyson Ngo dephh Rory Jackson zekken Zachary Patrone Sacy Gustavo Rossi remain the only team to claim an international title without dropping a single map. Prior to their undefeated advance through Masters: Reykjavik in 2021, the North American titans took home multiple first-place and runner-up finishes in Challengers events under the leadership of ShahZaM . Unfortunately, their achievements at Iceland were unable to be replicated at Masters: Berlin or Champions 2021, prompting some roster changes heading into the 2022 season.
North America dominated every other region on the world stage in early 2021. (Photo: Colin Young-Wolff/Riot Games)
Various roster changes starting with the benching of zombs would slowly pick apart the once-revered lineup in attempts to qualify for the international events of 2022, but to no avail. Even after bringing on shroud and Zellsis in place of SicK and Kanpeki , Sentinels were unable to qualify for Champions through the NA LCQ. That led to a complete roster revamp as ShahZaM and dapr were eventually benched, leaving TenZ as the only remaining member of the roster that once hoisted the trophy at Reykjavik.
In preparation for 2023, Sentinels signed two more world champions to bolster their roster in the form of Sacy and pANcada , who until recently competed with the rest of LOUD

LOUD Brazil Rank #1 aspas Erick Santos saadhak Matias Delipetro Less Felipe de Loyola tuyz Arthur Andrade cauanzin Cauan Pereira 's superteam. Another duo who also made an appearance at Masters: Copenhagen and Champions, dephh and zekken , were picked up from XSET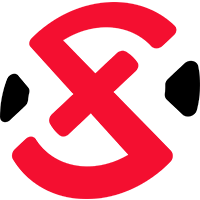 XSET Inactive alongside SyykoNT and DrewSpark , who joined kaplan on the coaching staff. After being absent from professional play for the majority of 2022, SicK returned to the team as a sixth man, completing the roster ahead of LOCK//IN.
In a rematch of Reykjavik's grand finals that took place nearly two years ago, Sentinels will face FNATIC

FNATIC Europe Rank #1 Leo Leo Jannesson Derke Nikita Sirmitev Boaster Jake Howlett Chronicle Timofey Khromov Alfajer Emir Ali Beder , who have also added a world champion to their roster in hopes of finally snagging an international title. Should Sentinels emerge victorious from what could possibly be their hardest match in the bracket, they will meet the winner of FURIA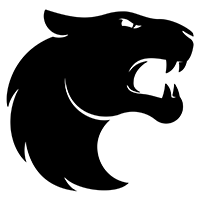 FURIA Brazil Rank #3 kon4n Vitor Hugo dgzin Douglas Silva mwzera Leonardo Serrati Quick Gabriel Lima Mazin Matheus Araújo Khalil Khalil Schmidt and T1
T1 Korea Rank #18 iNTRO Kang Seung-gyun (강승균) xeta Son Seon-ho (손선호) Sayaplayer Ha Jeong-woo (하정우) ban Joseph Seungmin Oh Munchkin Byeon Sang-beom (변상범) Carpe Lee Jae-hyeok (이재혁) in their next matchup.
Geniuses formulate 10-man roster ahead of Brazil
Of the partnered North American teams, one organization has stood out as a wild card ahead of São Paulo's LOCK//IN tournament. The Evil Geniuses
Evil Geniuses North America Rank #12 Boostio Kelden Pupello ScrewFace Kyle Jensen Demon1 Max Mazanov Ethan Ethan Arnold BcJ Brendan Jensen C0M Corbin Lee Apoth Vincent Le Reformed Jeffrey Lu jawgemo Alexander Mor have raised eyebrows following their decision to not only remain with their late 2022 squad, but also sign five additional players from a multitude of different teams to create a 10-man roster ahead of LOCK//IN.
The squad first gained attention after advancing to the playoffs of NA Challengers: Stage 2 from the group stage with a 3-2 record and a notable upset over OpTic Gaming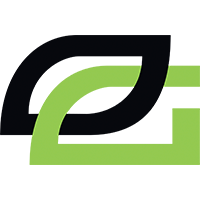 OpTic Gaming Inactive , the returning world champions. The team placed among the top six of the playoffs and missed out on a trip to Denmark, but they were able to attend the NA LCQ in hopes of qualifying for Champions. Unfortunately, a winless run sent the squad home early to prepare for 2023.
potter took the core of Evil Geniuses to new heights in 2022. (Photo Credit: Evil Geniuses)
In a series of announcements, the Geniuses announced that the core of C0M , Reformed , Apoth , jawgemo , and Boostio would be joined by NRG Esports

NRG Esports North America Rank #3 FNS Pujan Mehta s0m Sam Oh crashies Austin Roberts ardiis Ardis Svarenieks Victor Victor Wong 's Ethan and XSET's BcJ . Demon1 and ScrewFace were later announced, bringing their player count to nine. Already, Evil Geniuses have given head coach potter more than enough players to throw at the competition in Brazil.
Despite not having announced the final member of the squad, the organization has been preparing for its upcoming match against Team Heretics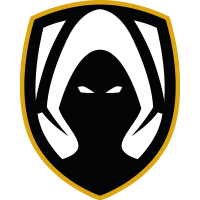 Team Heretics Europe Rank #6 Mixwell Oscar Cañellas AvovA Auni Chahade zeek Aleksander Zygmunt Boo Ričardas Lukaševičius keloqz Cista Wassim , another squad that has yet to prove themselves on the international stage. A successful debut at LOCK//IN is exactly what the Geniuses need to kick off their despicable plan.
Cloud9 reach for new heights
It has been quite some time since Cloud9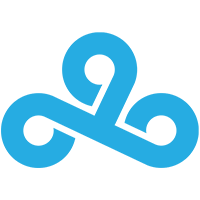 Cloud9 North America Rank #2 Xeppaa Erick Bach leaf Nathan Orf Zellsis Jordan Montemurro qpert Mateja Mijovic made an appearance at an S-Tier international event. Excluding their run at the Red Bull Home Ground #3, the last time Cloud9 faced off against teams outside of North America was over a year ago in Berlin, where North America's last hope fell to Team Liquid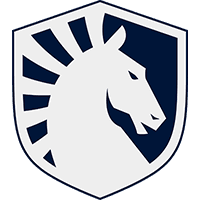 Team Liquid Europe Rank #7 Jamppi Elias Olkkonen nAts Ayaz Akhmetshin Sayf Saif Jibraeel Redgar Igor Vlasov soulcas Dom Sulcas in the quarterfinals. While the core of the squad - vanity , Xeppaa , and leaf - have remained on the organization's starting roster heading into 2023, three new pickups look to take the organization's firepower to the next level.
Of the three NA teams at 2021's Champions, Cloud9 had the best placement. (Photo: Lance Skundrich/Riot Games)
A well-known title holder and often regarded as the best player in the world, yay joined Cloud9 fresh off a very successful year on OpTic Gaming. He and the rest of his squad had indisputably the best placements at international events with a third-place and runner-up finish to accompany the trophy the team hoisted in Iceland. Zellsis, who also once made an appearance at Reykjavik, joined after most recently competing in the NA LCQ for Sentinels. In need of a sharp coach to lay the groundwork for the team, Cloud9 found their solution in the form of mCe , who rose to fame by piloting The Guard
The Guard North America Rank #4 JonahP Jonah Pulice trent Trent Cairns neT Michael Bernet valyn Jacob Batio tex Ian Botsch to a title in Challengers North America.
With a recent runner-up finish at the Red Bull Home Ground #3, Cloud9 seem to be in great form ahead of São Paulo. Their first opponent, however, is none other than the squad of Paper Rex

Paper Rex Asia-Pacific Rank #1 mindfreak Aaron Leonhart Jinggg Wang Jing Jie f0rsakeN Jason Susanto Benkai Benedict Tan d4v41 Khalish Rusyaidee something Ilya Petrov , who were one map away from taking home the title in Copenhagen and have not changed their starting lineup since. Cloud9 will have to set their sights on a higher goal in order to quell the unpredictable playstyle of their opponents.
100 Thieves plan to snatch São Paulo title
Hard work and mental fortitude were never strangers to 100 Thieves
100 Thieves North America Rank #1 bang Sean Bezerra Cryocells Matthew Panganiban stellar Brenden McGrath Derrek Derrek Ha Asuna Peter Mazuryk . The Los Angeles-based organization sheltered prominent names in the competitive scene over the years that produced notable upsets against future world champions. Like a handful of other partnered teams, the organization has opted to retain the majority of its players from last year, only making two changes to the active roster ahead of their debut on the world stage.
Led by in-game leader stellar , 100 Thieves went on a lower-bracket run in the NA LCQ to qualify for Champions. There, the team upset FNATIC in their opening match, but were eliminated by the very same squad after losing to DRX
DRX Korea Rank #1 stax Kim Gu-taek (김구택) Rb Goo Sang-Min (구상민) Zest Kim Ki-seok (김기석) BuZz Yu Byung-chul (유병철) MaKo Kim Myeong-gwan (김명관) Foxy9 Jung Jae-sung (정재성) . Shortly after, the mantle of head coach would be taken up by Mikes as seangares departed. The team also changed its lineup, replacing Will with XSET's Cryocells . The remaining four slots would continue to stay occupied by bang , Derrek , veteran member Asuna , and the aforementioned stellar.
Asuna has been with 100 Thieves through thick and thin. (Photo: Lance Skundrich/Riot Games)
Coming fresh off an undefeated run through the Red Bull Home Ground #3, 100 Thieves have already butted heads with partnered teams that will make appearances at São Paulo. Their first match will be against EDward Gaming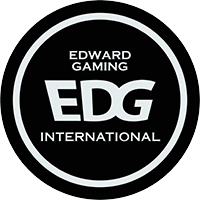 EDward Gaming China Rank #1 ZmjjKK Yongkang Zheng (郑永康) nobody Sen Xu Wang (王森旭) CHICHOO Shun Zhi Wan (万顺治) Smoggy Zhao Zheng (张钊) Haodong Hao Dong Guo (郭浩东) , the team which stomped the APAC LCQ to become China's sole representative at Champions, but ultimately failed to win a match at Istanbul. Should the Thieves continue their winning streak into Brazil, they'll face the winner of FUT Esports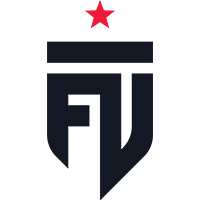 FUT Esports Europe Rank #4 MrFaliN Furkan Yeğen AtaKaptan Ata Tan Muj Serhat Yüksel MOJJ Buğra Kiraz qRaxs Doğukan Balaban qw1 Konuralp Şahin and Rex Regum Qeon
Rex Regum Qeon Asia-Pacific Rank #50 2ge James Goopio EJAY Eroll Jule Delfin xffero David Monangin Lmemore Hagai Kristen Yesyurun Emman Emmanuel Morales fl1pzjder Saibani Rahmad , two rosters still yet unproven internationally.
Circle of champions - NRG unify title holders
Throughout 2022, one roster was known as North America's pride and joy: OpTic Gaming. The former Envy
Envy Inactive Marved Jimmy Nguyen Victor Victor Wong crashies Austin Roberts FNS Pujan Mehta yay Jaccob Whiteaker squad quickly gained traction after claiming the trophy at Reykjavik on their path to greatness. The intellectual prowess displayed by in-game leader FNS and coach Chet took the support and space-taking offered by crashies and Victor to new frontiers. Paired with yay's mechanical skills and Marved 's reliable anchoring, few teams were able to stand in OpTic's way in 2022.
The former OpTic trio have switched jerseys ahead of São Paulo. (Photo: Colin Young-Wolff/Riot Games)
However, the squad was broken up following the announcement of Riot's 30 official partnered teams, as yay departed for Cloud9 and Marved took a step back from competitive play. The remaining team members plus Chet found a new home on NRG's roster, becoming the foundation for a powerful roster.
In need of formidable firepower to make up for the lost yay, NRG imported a Masters: Copenhagen title-holder, ardiis , to fill the shoes of El Diablo. The final two members of the squad were revealed to be NRG's long-standing member s0m and former T1 player thwifo , who joined as a sixth man.
With four world champions unified under a strategic mastermind, NRG's debut at São Paulo will see them pitted against KOI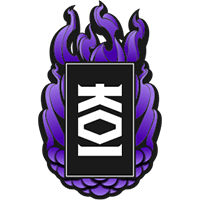 KOI Europe Rank #30 starxo Patryk Kopczynski koldamenta Jose Luis Aranguren sheydos Bogdan Naumov trexx Nikita Cherednichenko Wolfen Berkant Joshkun , who have added two title-holders to their roster during its reconstruction. If there was any place and time for NRG to prove their worth as North America's highest-favored team, it would be in their first match of 2023 on the international stage, under the watchful eyes of the world.
North America has developed as one of if not the best region to play before the world. Various bumps along the road have molded players and teams into better versions of themselves. When the time comes for North America to display its talents in front of a crowd, fans will not be disappointed.