Evil Geniuses
Evil Geniuses North America Rank #11 Boostio Kelden Pupello Ethan Ethan Arnold BcJ Brendan Jensen C0M Corbin Lee Apoth Vincent Le Reformed Jeffrey Lu jawgemo Alexander Mor have announced seven of their 10 players for their 2023 season. In addition to their previously established roster, they have brought on former XSET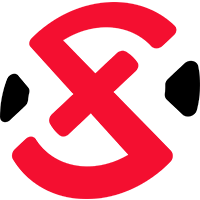 XSET Inactive and NRG Esports

NRG Esports North America Rank #1 FNS Pujan Mehta s0m Sam Oh crashies Austin Roberts ardiis Ardis Svarenieks Victor Victor Wong thwifo Zander Kim players Brendan "BcJ" Jensen and Ethan "Ethan" Arnold.
Evil Geniuses
@EvilGeniuses
The Seattle-based organization entered 2022's NA Stage 1: Challengers with the core of Kelden "Boostio" Pupello, Jeffrey "Reformed" Lu, and Alexander "jawgemo" Mor alongside Mike "pho" Panza and Diondre "YaBoiDre" Bond. Unfortunately, an 0-5 record in the group stage prompted roster changes that left two spots on the active roster vacant.
After signing Corbin "C0M" Lee and Vincent "Apoth" Le, Evil Geniuses advanced through the group stage and into the playoffs of NA Stage 2: Challengers, where they finished among the top six after suffering losses to NRG and OpTic Gaming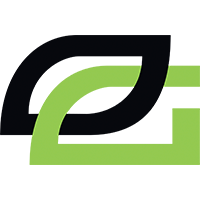 OpTic Gaming Inactive , the latter being one of the two teams that qualified for Masters: Copenhagen.
With enough circuit points to attend the NA LCQ, the team had one last chance to qualify for Champions, but bombed out of the event without a single win following defeats to FaZe Clan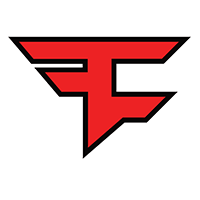 FaZe Clan North America Rank #6 POISED Kevin Ngo BABYBAY Andrej Francisty and NRG, ending their 2022 season. With a spot at partnership secured, the organization opted to retain their starting five and begin to create a 10-man roster, similar to their CS:GO division.
Entering the competitive scene in 2021, Ethan joined 100 Thieves and contributed to their notable upsets in Masters: Berlin, in which he and his team secured a top-four placement. Unfortunately, he was unable to replicate his previous success in 2022 and made the switch to NRG following a 1-5 group stage in NA Stage 1 Challengers. A fourth-place finish in NA Stage 2: Challengers was the peak of Ethan's performance in 2022, as he and NRG were only able to win a single match in the NA LCQ before being eliminated by Cloud9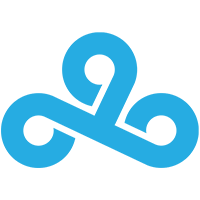 Cloud9 North America Rank #4 Xeppaa Erick Bach leaf Nathan Orf yay Jaccob Whiteaker Zellsis Jordan Montemurro vanity Anthony Malaspina .
Hailing from XSET, BcJ and his team had a fairly successful 2022. After missing out on a trip to Masters: Reykjavik by two matches, XSET earned themselves a slot at Copenhagen. Unfortunately, consecutive losses to OpTic and Leviatán
Leviatán Latin America South Rank #1 keznit Angelo Mori Tacolilla Vicente Compagnon kiNgg Francisco Aravena nzr Agustin Ibarra Mazino Roberto Rivas Shyy Fabian Usnayo in the playoffs sent the team home with a top-eight finish. However, XSET had directly qualified for Champions, and BcJ and the rest of his team would go on to defeat top-tier teams such as XERXIA Esports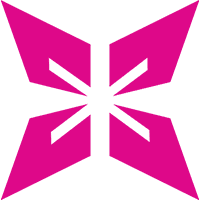 XERXIA Esports Asia-Pacific Rank #35 RoLEX Warittorn Kalanukan aLerT Wattanachok Yingnakorn bnwyarb Surf Thanachart Rungapajaratkul , FNATIC

FNATIC Europe Rank #2 Leo Leo Jannesson Derke Nikita Sirmitev Boaster Jake Howlett Chronicle Timofey Khromov Alfajer Emir Ali Beder , and previous world champions FunPlus Phoenix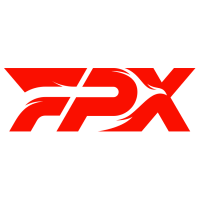 FunPlus Phoenix Inactive SUYGETSU Dmitry Ilyushin Zyppan Pontus Eek ANGE1 Kyrylo Karasov Shao Andrey Kiprsky ardiis Ardis Svarenieks to place among the top six at the event.
With only seven of the 10 players announced, Evil Geniuses are expected to reveal the three remaining players soon.
Evil Geniuses
Evil Geniuses North America Rank #11 Boostio Kelden Pupello Ethan Ethan Arnold BcJ Brendan Jensen C0M Corbin Lee Apoth Vincent Le Reformed Jeffrey Lu jawgemo Alexander Mor is now: