Evil Geniuses
Evil Geniuses North America Rank #10 Boostio Kelden Pupello ScrewFace Kyle Jensen Demon1 Max Mazanov Ethan Ethan Arnold BcJ Brendan Jensen C0M Corbin Lee Apoth Vincent Le Reformed Jeffrey Lu jawgemo Alexander Mor have added Kyle "ScrewFace" Jensen, best known for his time on DarkZero, to their roster.
Evil Geniuses
@EvilGeniuses
ScrewFace began his Valorant career in 2020 with Prism Esports
Prism Esports Inactive StealthyMike P0L0 Rejante Will Rejante jelii Fizzy Drakious . After his time there, he played on several teams until June 2021, when he joined DarkZero Esports
DarkZero Esports Inactive ScrewFace Kyle Jensen Ange Adam Milian Trick Justin Sears ZexRow Anthony Colandro Drone Taylor Johnson .
The roster, consisting of well-known names like ex-TSM Drone and Fortnite player ZexRow , would make their way slowly up the leaderboard, finishing in the top 12 in the NA VCT Challengers Stage 2 qualifiers. They also played in several of the tier-two events, including the Knights Circuit Championship which they won and the Nerd Street Summer Championship 2022 - Open 13 where they came second. About a month after DarkZero disbanded in July 2022, ScrewFace joined 26 Rising
26 Rising Inactive kay Highkeyangel Kazler seoul wh0 for a brief stint as their head coach.
In 2022, Evil Geniuses finished top six in VCT NA Challengers Stage 2 after being eliminated by Optic Gaming and eighth in the NA LCQ. They were announced as a partnered team in the Americas league shortly after and they announced they were looking at a 10-player roster.
In addition to retaining their existing players – Corbin "C0M" Lee, Jeffrey "Reformed" Lu, Kelden "Boostio" Pupello, Alexander "jawgemo" Mor, and Vincent "Apoth" Le – the organization also signed Brendan "BcJ" Jensen from XSET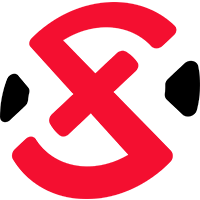 XSET Inactive and Ethan "Ethan" Arnold from NRG Esports

NRG Esports North America Rank #7 FNS Pujan Mehta s0m Sam Oh crashies Austin Roberts ardiis Ardis Svarenieks Victor Victor Wong thwifo Zander Kim to the roster. They further kept all of their coaching staff, including head coach Christine "potter" Chi.
EG will face off against EMEA's Team Heretics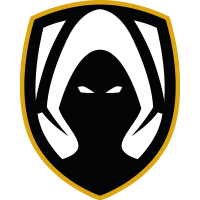 Team Heretics Europe Rank #6 Mixwell Oscar Cañellas AvovA Auni Chahade zeek Aleksander Zygmunt Boo Ričardas Lukaševičius keloqz Cista Wassim at LOCK//IN, which begins in three weeks.
With one last player yet to be announced, Evil Geniuses
Evil Geniuses North America Rank #10 Boostio Kelden Pupello ScrewFace Kyle Jensen Demon1 Max Mazanov Ethan Ethan Arnold BcJ Brendan Jensen C0M Corbin Lee Apoth Vincent Le Reformed Jeffrey Lu jawgemo Alexander Mor are: