Sentinels
Sentinels North America Rank #12 pancada Bryan Luna TenZ Tyson Ngo dephh Rory Jackson SicK Hunter Mims zekken Zachary Patrone Sacy Gustavo Rossi have parted with coach Shane "Rawkus" Flaherty and added Don "SyykoNT" Muir as head coach and Adam "kaplan" Kaplan assistant coach ahead of franchising.
Sentinels
@Sentinels
you wanted us to get a coach? well we got two
Head Coach
@SyykoNT
Strategic Coach
@itskaplan
SykkoNT coached the XSET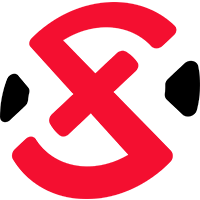 XSET Inactive core since the middle of 2020. Under his leadership, XSET were a consistent contender in the North American region throughout 2021, but international tournament berths remained just out of their reach.
In 2022, XSET finally broke through. They won the NA Stage 2 playoffs to reach Masters 2: Copenhagen before being eliminated without a win, and they placed in the top six of Champions 2022. The organization did not make the cut for Riot's partnership program in 2023, and the whole roster, including SyykoNT, have been released.
The second coach added to Sentinels is kaplan . Once a player in the early days of Valorant, kaplan transitioned to a coaching role for Ghost Gaming
Ghost Gaming Inactive koalanoob Gianfranco Potestio NiSMO Marc-Andre Tayar aproto Alex Protopapas brawk Brock Somerhalder johnqt Mohamed Amine Ouarid in 2021. Ghost saw extended tier two success but struggled to make a dent in the tier one scene. That all changed in 2022 when Ghost snatched a spot in the Stage 2 group stage. They ran roughshod over their group with their only loss being to SyykoNT's XSET, but fell short in the playoffs to end their VCT run. Ghost were not accepted into the 2023 partnership program, and kaplan was picked up by Sentinels in the roster shuffle.
To make room for the new additions, Shane "Rawkus" Flaherty has been released from the organization. He joined the team on loan from FaZe Clan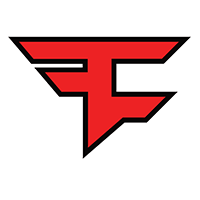 FaZe Clan North America Rank #6 POISED Kevin Ngo BABYBAY Andrej Francisty at the end of 2021 as the roster's first coach to help them for Champions. Despite a group stage elimination, Sentinels decided to sign him for 2022.
Sentinels' 2021 success did not translate into 2022. They failed to qualify for any international VCT event, most recently placing in the bottom half of the NA LCQ. Looking to shake the reputation of a lackadaisical team, Sentinels have added two of the most well established coaches in the scene.
At the time of writing, Sentinels have not yet finalized their roster.
Sentinels
Sentinels North America Rank #12 pancada Bryan Luna TenZ Tyson Ngo dephh Rory Jackson SicK Hunter Mims zekken Zachary Patrone Sacy Gustavo Rossi ' current roster is currently: