KOI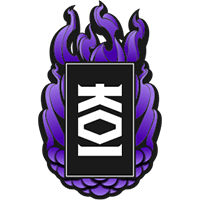 KOI Europe Rank #23 starxo Patryk Kopczynski koldamenta Jose Luis Aranguren sheydos Bogdan Naumov trexx Nikita Cherednichenko Wolfen Berkant Joshkun have announced the signings of Jose "koldamenta" Luis Aranguren, Nikita "trexx" Cherednichenko, Bogdan "sheydos" Naumov, and Berkant "Wolfen" Joshkun, as well as head coach André "BARBARR" Möller.
KOI
@KOI
koldamenta, trexx, and head coach BARBARR join from Guild Esports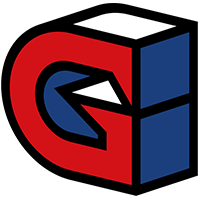 Guild Esports Inactive Yacine Yacine Laghmari . Rising to the top of the EMEA hierarchy in 2022, Guild qualified for Stage 1: EMEA Challengers, where they went on to finish in the top six. In Stage 2, Guild gained momentum as they qualified for Masters: Copenhagen, where they finished in the top eight. Having earned their spot in EMEA Last Chance Qualifier, Guild ended their year with a top-six finish after losing to OG LDN UTD.
Sheydos was a part of the original Gambit Esports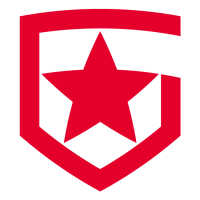 Gambit Esports Inactive Redgar Igor Vlasov Chronicle Timofey Khromov d3ffo Nikita Sudakov sheydos Bogdan Naumov nAts Ayaz Akhmetshin roster. Gambit were one of the world's best in 2021, winning Masters: Berlin and a silver medal at Champions. Gambit made no roster changes heading into 2022, and the roster – renamed M3 Champions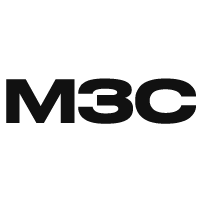 M3 Champions Inactive Jady Yaroslav Nikolaev purp0 Semyon Borchev Chronicle Timofey Khromov Redgar Igor Vlasov – was just shy of making both Masters: Reykjavik and Copenhagen, having come in fourth for both Challengers stages. M3 Champions earned a spot in the Last Chance Qualifier, where they went on to finish second, missing out on their final chance at an international appearance. The team disbanded soon after, as the players eventually entered free agency.
Wolfen comes into the team as the rookie, having had no international experience. During their EMEA Challengers run, he made his mark on Case Esports
Case Esports Europe Rank #53 MiniBoo Dominykas Lukaševičius Kiles Vlad Shvets ease Manuel López roxie Povilas Krivelis Toki Maria Perez Yurii Salvador Gasco . The roster had good showings as they finished in the top two for both splits – subsequently first place in the second split, thus qualifying for VRL Finals. The roster finished in the top four after losing the lower bracket. Wolfen later entered free agency after competing in the Red Bull Homeground tournament qualifiers.
KOI entered the scene with the old UCAM Tokiers
UCAM Tokiers Europe Rank #98 YuNo Eloy García Burgueño iDex Sammy Van de Weghe Flickless Karel Maeckelbergh Famsii Ramses Koivukangas Quick Fabián Pereira roster at the beginning 2022. The team competed primarily in VRL Spain circuit, finishing in the top four in the first split but struggling in the second. The former lineup was released shortly after KOI's acceptance into the EMEA partnership league.
At the time of writing, KOI still lack a fifth player in their ranks. Patryk "starxo" Kopczynski has been linked by BLIX.gg and Dot Esports to KOI, but is notably absent from the roster's announcement.
KOI are set to compete in the LOCK//IN Tournament in February, where all 30 partnership teams will debut at São Paulo, Brazil.
KOI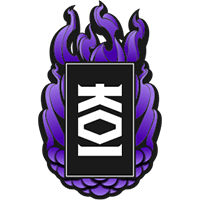 KOI Europe Rank #23 starxo Patryk Kopczynski koldamenta Jose Luis Aranguren sheydos Bogdan Naumov trexx Nikita Cherednichenko Wolfen Berkant Joshkun are now: