KRÜ Esports
KRÜ Esports Latin America South Rank #3 keznit Angelo Mori NagZ Juan Pablo Lopez Klaus Nicolas Ferrari Melser Marco Eliot Machuca Amaro axeddy Carlos Alberto announced that 23-year-old Santiago "DaveeyS" Galvis Ruiz passed away on Sunday due to heart failure. The Valorant community has reacted at large, mourning his loss.
DaveeyS debuted under E-Xolos LAZER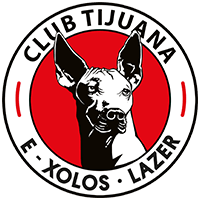 E-Xolos LAZER Latin America North Rank #11 PxS Joshua Guilherme Brunelli woddy Gabriel Cressoni Dobsha Juan-Diego Llobregat Peloncito Oscar Israel Palacios Martinez rowancy Constantino Grijalva in September 2020, under which he would lift the First Strike: LATAM North title over INFINITY
INFINITY Latin America South Rank #6 ligasa Rodrigo Castillo MatiS Matias Salgado vaiZ Matías Barría suther Tomás Zurita bnj Benjamin Rabinovich , the team he later signed with in 2021. That was the only title DaveeyS saw throughout his career, as he was constantly denied LATAM titles.
KRÜ picked DaveeyS up for their 2023 VCT Americas squad, but the roster quickly found themselves in peril with a 0-9 regular season where DaveeyS was the best-rated player on the team. The team stunned the world with their Americas LCQ run, winning five matches in a row to qualify for Valorant Champions for the third year in a row. KRÜ placed top 16 at Champions, exiting in the group stage for the second year in a row.
The organization also announced the date and location of DaveeyS' funeral reception, which will take place tomorrow in Bogotá, Colombia.