Cloud9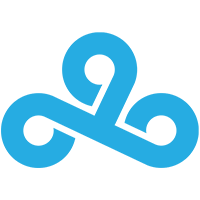 Cloud9 North America Rank #2 Xeppaa Erick Bach leaf Nathan Orf Zellsis Jordan Montemurro runi Dylan Cade jakee Jake Anderson have signed two fresh prospects, Dylan "runi" Cade and Jake "jakee" Anderson, ahead of their first match in the VCT 2023 Americas League.
VCT Americas is about to be a movie...
Formerly of Soniqs

Soniqs Inactive , runi and his team often found themselves falling just outside of top placements in Tier 2 tournaments such as Knights Monthly and BoomTV Proving Grounds events, usually finishing among the top four teams as they prepared for the upcoming Challengers Leagues.
After exiting early from the Challengers League: NA Open Qualifiers, runi and the rest of Soniqs fell to The Nation
The Nation Inactive brax Braxton Pierce Rossy Daniel Abedrabbo Stewie2k Jake Yip TiGG Tanner Spanu WARDELL Matthew Yu in the early stages of the LCQ, but managed to keep their hopes alive after performing a lower bracket run to meet OREsports
OREsports North America Rank #14 nillyaz Chase Linder zeldris Elijah Hawkins Jonaaa6 Jonard Penaflor fiziq Lucas Blow Paincakes Jake Hass in the lower final. One match away from qualifying for Split 1, Soniqs fell to their adversaries in a heartbreaking overtime defeat. Shortly after his bout against ORE, runi found himself without a team for a time being before signing with Cloud9.
Prior to joining Cloud9, jakee also made appearances in the Tier 2 scene, most notably playing for Team Reckaroo
Team Reckaroo Inactive Blahst Nathan Brand Tim Timothy Braun kev Kevin Pham Nanners Anderson Lutkehus yiinel Elias Soto for a year before attempting to earn a ticket to Split 1 with NSIC
NSIC North America Rank #13 epathy Ngawang Chonjor neptune Jason Tran Lear Dayton Akau riku Chris Piasecki snirot Edmon Ghanem . Although his team was unable to make deep runs in either of the Challengers League qualifiers, jakee was able to find success elsewhere after joining UST Esports
UST Esports North America Rank #9 nate Nathanael Miles Tiger Anthony Colon Xhowi Luis Enmanuel Corcino Garcia seyq and taking them through the CVAL South Winter Tournament to qualify for the College Valorant Championship LAN in May.
Cloud9's new pickups join after the release of Jaccob "yay" Whiteaker and Anthony "vanity" Malaspina following the team's short-lived run at LOCK//IN, where a three-map match against DRX
DRX Korea Rank #1 stax Kim Gu-taek (김구택) Rb Goo Sang-Min (구상민) Zest Kim Ki-seok (김기석) BuZz Yu Byung-chul (유병철) MaKo Kim Myeong-gwan (김명관) Foxy9 Jung Jae-sung (정재성) sent Cloud9 to the skies on their way back from Brazil. The team is set to play in the Americas League and will debut runi and jakee in their first match against Evil Geniuses
Evil Geniuses North America Rank #7 Boostio Kelden Pupello ScrewFace Kyle Jensen Demon1 Max Mazanov Ethan Ethan Arnold BcJ Brendan Jensen C0M Corbin Lee Apoth Vincent Le Reformed Jeffrey Lu jawgemo Alexander Mor on Sunday, April 2.
Cloud9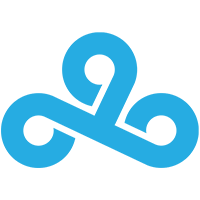 Cloud9 North America Rank #2 Xeppaa Erick Bach leaf Nathan Orf Zellsis Jordan Montemurro runi Dylan Cade jakee Jake Anderson 's complete roster is now: