Gambit Esports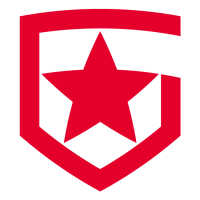 Gambit Esports Europe Rank #1 Redgar Igor Vlasov Chronicle Timofey Khromov d3ffo Nikita Sudakov sheydos Bogdan Naumov nAts Ayaz Akhmetshin defeated Envy
Envy North America Rank #3 Marved Jimmy Nguyen Victor Victor Wong crashies Austin Roberts FNS Pujan Mehta yay Jaccob Whiteaker 3-0 in the grand finals of Masters: Berlin to win Valorant's second ever international LAN tournament.
Gambit's victory grants EMEA an additional team in Champions. That means Fnatic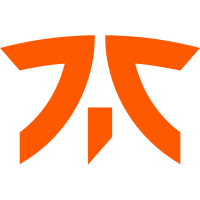 Fnatic Europe Rank #6 MAGNUM Martin Penkov Derke Nikita Sirmitev Boaster Jake Howlett Mistic James Orfila doma Domagoj Fancev , the runner-ups in Masters: Reykjavik, are now locked into Champions.
Both teams entered the match fresh off dominant semifinal performances that led to an early conclusion to Saturday's slate of games. Gambit became the first team in Berlin to take a 13-0 as part of their 2-0 victory over G2 Esports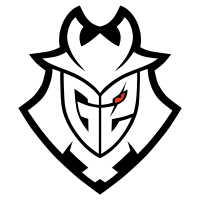 G2 Esports Europe Rank #5 keloqz Cista Wassim Mixwell Oscar Cañellas koldamenta Jose Luis Aranguren AvovA Auni Chahade nukkye Žygimantas Chmieliauskas . Envy then kept 100 Thieves
100 Thieves North America Rank #2 Hiko Spencer Martin Ethan Ethan Arnold b0i Aaron Thao nitr0 Nick Cannella Asuna Peter Mazuryk at arm's distance throughout the match in a 2-0 of their own.
The second major international Valorant event comes to a close after nine days. (Photo by Lance Skundrich/Riot Games)
Despite the score seeming to suggest otherwise, this match would not look like those matches.
The day started with Bind, one of Gambit's best maps. While Gambit has only played the map twice in Berlin, they are 26-3 in rounds between those two matches. Envy, however, were not intimidated by Gambit's prior dominance.
After Jimmy "Marved" Nguyen gave Envy a win on the day's opening round, the match began swinging back and forth. Envy went into halftime with a 7-5 lead, but Gambit opened the second half with four straight round wins. By the end of Round 22, Gambit had a 12-10 lead.
Envy hung onto the map by perhaps a frame on Round 23 when Victor "Victor" Wong killed Nikita "d3ffo" Sudakov, who was only a blink away from completing the defuse. Envy then won yet another round to force overtime.
Overtime was even possible because of this play.
Both teams switched up playstyles in overtime to counter their opponents' reads. Gambit eventually won out the closing match of mental chess to take the map 15-13. It was just the beginning of a series of adaptions between the two teams.
"In my opinion, they're playing really [annoyingly] because they always like to adapt, always like to play contact versus you, they always like to beat in your weakest points, they always like faking," Gambit in-game leader Igor "Redgar" Vlasov said. "So, they're pretty strong. And we just thought that we can counter them with some of our rounds, and it worked."
Gambit set the tone in overtime by switching to a faster pace in the opening round.
The match followed one of Gambit's best maps with one of Envy's best maps: Haven. The advantage of Envy's comfort on the map was further amplified by Gambit's lack of comfort — Gambit had consistently banned Haven throughout Berlin and this match was Gambit's first time navigating the map on stage. Gambit reacted to the map pick with a surprise composition and became just the second team in the tournament, the first being Crazy Raccoon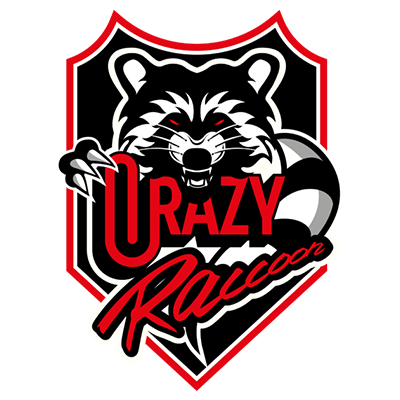 Crazy Raccoon Asia-Pacific Rank #3 Medusa An Min-cheol neth Yusuke Matsuda Bazzi Park Jun-ki (박준기) Fisker Hideki Sasaki Minty Daiki Kato ade Teppei Kuno Munchkin Byeon Sang-beom (변상범) , to use Brimstone on Haven.
Envy's map pick worked in their favorite out of the gate and the team rushed out to an 8-4 lead by halftime. That lead was in part because of Jaccob "yay" Whiteaker's emergence in the match after a sleepy first map. He clutched out a round 1v3 with just a Marshall and Jett knives and began stringing together multi-kills in bunches.
yay can keep a defuse at bay all on his own.
yay explained in the post-match press conference that Haven is a strong map for him. "I just have a really good understanding and feel of the timings, angles, and things like that," he said. That's the opposite of how he felt on the opening map, Bind, which he says is uncomfortable to play on to some extent because he still has only recently joined the team from Andbox
Andbox North America Rank #23 ALEKSANDAR Aleksandar Hinojosa neT Michael Bernet trial Cooper Austin Abadir trial vice Daniel Kim mada Adam Pampuch , who perma-banned the map for months.
Gambit roared to life in the second half, however, and tied the map 8-8 with four straight rounds to open it. Despite yay's heroics to put Envy back into the lead, Gambit's offensive assault proved unrelenting. Gambit won the final four rounds of the map to win 13-11 and get within a single map of the Berlin title.
Is yay better with the Marshal than a rifle?
Envy felt like at that point they could have just as easily been up 2-0 instead of down 2-0.
"I think we got a little careless on some rounds and others I feel like I could have definitely called better — on Bind specifically," Envy in-game leader Pujan "FNS" Mehta said. "But [on] both Bind and Haven, there were rounds where we should have very easily won the round had I just made a different call or a slightly better one."
FNS said they should have closed out both maps, but they just didn't execute.
Chronicle gave a different reason as to why Gambit won Haven.
"I think Riot Games should just remove that map from the competitive map list because it's really annoying," he said. "It's really random."
The third map provided Envy an opportunity to change the momentum of the match. The two teams were heading into Split, a map Gambit entered the match winless on in Berlin. Two of Gambit's three defeats in this tournament have been on Split.
But Gambit was unphased by their own history and opened Split by winning the opening round for the first time in the match. That could have spelled doom for Envy given the start of the series, but the teams once again returned to trading rounds back and forth. The score was 6-6 by halftime.
The teams were dueling in ropes within the first 15 seconds of the map.
Gambit won the second half's pistol round to go a perfect 2/2 on pistols in the map, making the chances of an Envy comeback increasingly unlikely. Still, Envy showed signs of life and tied the map again at 8-8.
At that point, Gambit was forced into an eco-round against Envy's full-buy. The map seemed winnable for Envy with the momentum they should have been able to build off that round. But instead, the opposite happened: Gambit won the round and brought the momentum over to their side.
Timofey "Chronicle" Khromov used every point of health he could to break Envy's economy.
That round appeared to kill Envy's spirits.
Gambit's final few rounds looked easier against an Envy that suddenly looked lost, and Gambit were able to close out the map 13-9 following back-to-back huge rounds from Chronicle.
After a hard-fought match, Gambit won the grand finals 3-0. The Russian squad that won EMEA out of the CIS region further escalated their accolades by winning Valorant's second ever international title. They are now the Masters: Berlin champions.
Chronicle was key for Gambit throughout the match, but was especially important to their victory on Split.
The two stars of the tournament, Gambit's Ayaz "nAts" Akhmetshin and Envy's yay, were relatively quiet throughout the match compared to their usual performances. yay only took over one map, while nAts put up solid performances in every map but failed to stand out in any of them. Instead, Chronicle was the star of the day. He put up 73 kills across all three maps, far more than his teammate nAts's 59 kills — he next highest total of the match.
When a reporter in the post-match press conference asked him about what contributed to his performance, Chronicle said something similar to what Peter "Asuna" Mazuryk said the day before about yay.
"I think I was confident in my place, I was not too nervous," he said, pausing with a couple of other miscellaneous tasks, all preceded by an "also" before continuing his answer. "Also I ate breakfast today. It's a good thing."
His performance was just further evidence that everyone on Gambit is a threat who can step up on any given day. That's a big reason for their dominance both in Europe and internationally.
Victory at last. (Photo by Colin Young-Wolff/Riot Games)
But despite the seemingly untouchable aura they seemed to emit after a shaky start to the tournament, the team isn't at their best yet — at least according to Redgar.
"As for me, we're playing right now about 60 percentage of what is in my mind," Redgar said.
If Gambit still have that much room before they reach their peak, then they might prove to be an impossible summit to climb come Champions.