Envy
Envy North America Rank #3 Marved Jimmy Nguyen Victor Victor Wong crashies Austin Roberts FNS Pujan Mehta yay Jaccob Whiteaker beat 100 Thieves
100 Thieves North America Rank #2 Hiko Spencer Martin Ethan Ethan Arnold b0i Aaron Thao nitr0 Nick Cannella Asuna Peter Mazuryk 2-0 in quick series to advance into the grand finals. The maps went 12-5 and 12-8 in Envy's favor.
100 Thieves appeared to be in good shape to start the match, winning the pistol and carrying that momentum into the bonus and Envy's first rifle round. But Envy, and more specifically the team's star entry player Jaccob "yay" Whiteaker, began heating up. Envy won the final nine rounds — maintaining their momentum even through a 100 Thieves timeout — to go up 9-3 at halftime.
At that point, yay already had 20 kills and just four deaths. His ACS was over 480 and he had a 1v2 clutch to his name.
yay simply decided to win Haven with rounds like this.
Envy were unafraid of the 9-3 curse heading into the second half and immediately opened up with a pair of round wins. After a quick trade of rounds between the two teams, Envy went up 12-4 and 100 Thieves called a timeout.
That timeout was only good enough to give 100 Thieves one more round. Envy put away Haven 13-5 to take a 1-0 lead in the match.
Spencer "Hiko" Martin weeps before the might of Austin "crashies" Roberts's Guardian.
yay carried his momentum from halftime through the rest of the map. He finished Haven with an unbelievable 31-9 K/D and averaged more than 277 damage per round.
"yay's first map was very surprising to all of us," 100T coach Hector "FrosT" Rosario said in the post-match press conference. "I'm sure I speak for everyone here when I say I think he stole that map away from us. Even when we had really good reads, he was still able to neutralize us."
The 100 Thieves players looked for opportunities to punish yay and take back control from the game, but he proved to be an obstacle they just couldn't overcome.
"It's pretty difficult to play against a player that is on Jett and is feeling it and is confident because it's just so hard to punish that type of playstyle," 100 Thieves in-game leader Joshua "steel" Nissan said. "You need to be very safe in your approach in handling him, but not too safe where you're not doing enough."
He said that if the team becomes too scared to challenge a hot Jett player like that, the team is both failing to take map control and failing to deny their opponents map control, thus not learning about the other team's setups. He said a team against such a player has to take some risks and eventually commit bodies. "And at that point, if it goes unpunished then it just kind of snowballs."
After a brief break between maps, 100 Thieves looked to put that match behind them. They had done it before, bouncing back both after losing the first map and during the maps themselves.
The two teams started the second map of the match, Ascent, similarly to the first. A strong opening pistol round helped 100 Thieves swing the first two rounds in their favor, but Envy responded well. By halftime, Envy led 7-5.
But Envy's second half started even more strongly than 100 Thieves' first half. Envy won the pistol and the second round as expected, but then won their bonus round. They put another five rounds on the board to get to match point with a 12-5 lead.
Victor "Victor" Wong out-clutched Spencer "Hiko" Martin to give his team a seven-round lead.
But 100 Thieves showed just yesterday that they aren't out of a map even at map point. Thanks to some clutch play from Nick "nitr0" Cannella, 100 Thieves were able to string together some rounds.
nitr0 proved to be a formidable A-site anchor.
But their efforts proved fruitless before Envy's might. Envy rebounded after a timeout at 12-8 and put away the map 13-8. Envy won the match 2-0.
yay cooled off a little on Ascent, but he didn't do so by much. In 39 rounds played over the course of the match, he earned 51 kills. His next closest teammate was Jimmy "Marved" Nguyen, who had 30. The next closest player in the lobby was nitr0, who had 37. He earned his kills all while dying just 26 times — he was one kill away from a 2.0 kills-per-death ratio.
"Today, we fought a monster," FrosT said.
Envy's victory over 100 Thieves locks them into Champions at the end of the year. Had 100 Thieves won, they would have secured a place for themselves in Champions and Envy would have been on the outside looking in.
However, a win by Envy in the grand finals can lock both teams into Champions because North America would get an additional spot. A win by Gambit Esports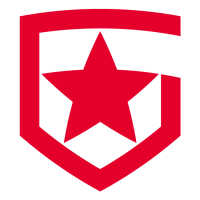 Gambit Esports Europe Rank #1 Redgar Igor Vlasov Chronicle Timofey Khromov d3ffo Nikita Sudakov sheydos Bogdan Naumov nAts Ayaz Akhmetshin tomorrow, who are also locked into Champions like Envy, would put Fnatic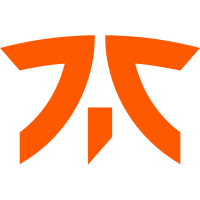 Fnatic Europe Rank #6 MAGNUM Martin Penkov Derke Nikita Sirmitev Boaster Jake Howlett Mistic James Orfila doma Domagoj Fancev into Champions alongside Gambit and Acend
Acend Europe Rank #3 zeek Aleksander Zygmunt cNed Mehmet Yağız İpek starxo Patryk Kopczynski BONECOLD Santeri Sassi Kiles Vlad Shvets .
Envy has played just four matches in Berlin and have not lost a map in any of them. They are a combined 8-0 heading into the grand finals. They beat North America's top two seeds in the playoffs, but they've yet to play against a team from EMEA.
FNS's leadership has been a huge piece of Envy's undefeated run. (Photo by Lance Skundrich/Riot Games)
"I really wanted to play [an EMEA team] earlier in groups and in playoffs, so I'm really glad to have a chance to play a European team," Envy in-game leader Pujan "FNS" Mehta said. "I think they bring a lot to the table. I think all their players are good. It'll be a good match."
He isn't really sweating that Envy won't have any live-match experience against an EMEA team before the grand final set. FNS says he's watched a lot of their games and Envy has scrimmed against several European teams, including Gambit themselves.
"So we know how they play," FNS said. "They have a little bit more methodical style different to North America, but the defaults are pretty similar and the comps are kind of similar. So yeah, again, there won't be any surprises I feel like."
For what it's worth, 100 Thieves isn't too worried about Envy's chances either.
"[Envy needs to] make sure yay eats the same breakfast and wakes up the same way and they should be good," Peter "Asuna" Mazuryk said. "The rest of the four don't even have to play."