Team Liquid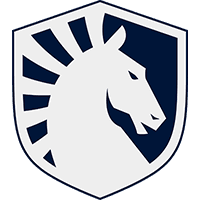 Team Liquid Europe Rank #5 Jamppi Elias Olkkonen nAts Ayaz Akhmetshin Enzo Enzo Mestari Mistic James Orfila Keiko Georgio Sanassy have completed their 2024 VCT roster with the additions of Enzo "Enzo" Mestari, James "Mistic" Orfila and Georgio "Keiko" Sanassy, who all hail from EMEA Ascension runner-up Apeks
Apeks Inactive MAGNUM Martin Penkov Mistic James Orfila Enzo Enzo Mestari Keiko Georgio Sanassy .
Composed of mainly former FNATIC

FNATIC Europe Rank #1 Leo Leo Jannesson Derke Nikita Sirmitev Boaster Jake Howlett Chronicle Timofey Khromov Alfajer Emir Ali Beder players, Apeks entered the competitive scene at the start of the year and took the Northern Europe Challengers scene by storm after winning both splits while only dropping a single match.
Their placement earned them a spot in Ascension's group stage, where the team emerged as Group B's top seed after finishing with a 4-0 record. After sending both SAW
SAW Europe Rank #36 Fragger Henrique Correia brk Bruno Ferreira k1zpawn Ian Rebelo Addicted Eduardo Torres Cunha20 David Cunha stand-in and Acend
Acend Europe Rank #3 ALIVE Gilad Hakim musashi Alessio Xhaferi Br0die Jack Emmott baddyG Kamil Graniczka to the lower bracket to meet Gentle Mates
Gentle Mates Europe Rank #2 TakaS Jonathan Paupard beyAz Beyazit Körpe nataNk Nathan Bocqueho Wailers Wailers Locart logaN Logan Corti in the grand final, Apeks were expected to take the series in a manner that mirrored their past victory over the French organization.
Unfortunately for Apeks, however, Gentle Mates surprised nearly everyone by quickly sweeping their opponents in a quick 3-0 to claim their spot in the 2024 EMEA League.
Apeks were one series away from a partnership slot in the EMEA League. Photo: Hara Amorós/Riot Games
Team Liquid had a less-than-stable year themselves. The organization struggled in their international debut at LOCK//IN against Team Secret

Team Secret Asia-Pacific Rank #14 invy Adrian Jiggs Reyes BORKUM Jim Timbreza JessieVash Jessie Cuyco Jremy Jeremy Cabrera NDG Noel De Guia , but were able to regain their footing by upsetting FNATIC in the grand final of the EMEA League to secure a spot at Masters: Tokyo's playoffs, where they finished among the top six.
However, their biggest chance to perform at Champions failed to yield any notable performance as the team went winless in Group D following back-to-back losses against Natus Vincere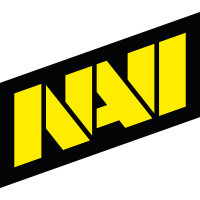 Natus Vincere Europe Rank #6 ANGE1 Kyrylo Karasov Shao Andrey Kiprsky Zyppan Pontus Eek SUYGETSU Dmitry Ilyushin ardiis Ardis Svarenieks and LOUD

LOUD Brazil Rank #1 Quick Gabriel Lima saadhak Matias Delipetro Less Felipe de Loyola tuyz Arthur Andrade cauanzin Cauan Pereira .
Shortly after their run in Los Angeles, the organization began making changes to the roster by releasing Dom "soulcas" Sulcas, Saif "Sayf" Jibraeel and former in-game leader Igor "Redgar" Vlasov to make way for the Apeks three.
Now complete and ready to compete, Team Liquid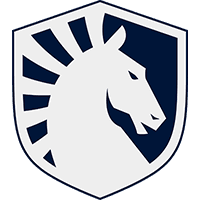 Team Liquid Europe Rank #5 Jamppi Elias Olkkonen nAts Ayaz Akhmetshin Enzo Enzo Mestari Mistic James Orfila Keiko Georgio Sanassy is: