Team Vitality

Team Vitality Europe Rank #47 Destrian Tomas Linikas Kicks Kimmie Laasner runneR Emil Trajkovski ceNder Jokūbas Labutis Sayf Saif Jibraeel have acquired Saif "Sayf" Jibraeel from Team Liquid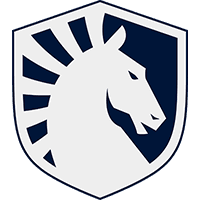 Team Liquid Europe Rank #5 Jamppi Elias Olkkonen nAts Ayaz Akhmetshin Enzo Enzo Mestari Mistic James Orfila Keiko Georgio Sanassy . He becomes the final player after Vitality signed Emil "runneR" Trajkovski and Kimmie "Kicks" Laasner while retaining Jokūbas "ceNder" Labutis and Tomas "Destrian" Linikas.
Sayf began his Valorant journey on the first European iteration of Ninjas in Pyjamas

Ninjas in Pyjamas Inactive dimasick Dmitriy Matvienko chiwawa Egor Stepanyuk Jady Yaroslav Nikolaev rhyme Emir Muminovic in 2020 but is known for his time on Guild Esports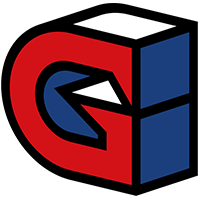 Guild Esports Inactive — the team he stayed with until November 2022. In those two years, Guild made multiple top-eight finishes — including one at Masters: Copenhagen. In November 2022, Team Liquid announced their EMEA Partnership league squad with Sayf as a duelist. Following a finish outside of the top 16 at LOCK//IN, Liquid slowly began to find their footing as they finished by winning League playoffs, earning the top EMEA seed at Masters: Tokyo, the very event where they finished in the top six. The roster would later end their year with a 0-2 group stage exit at Champions.
Team Vitality, a household name in esports, entered Valorant in 2021. From the get-go, the organization struggled to qualify for EMEA Challengers 2021 and 2022. Following the announcement of VRL France, Vitality thrived — winning Stage 2, which earned them a spot at the VRL Finals, where they came second. After their acceptance into the EMEA partnership league, Vitality secured a top-sixteen placement at LOCK//IN. In the EMEA league, the roster performed well, given their qualification to league playoffs, but finished below the top four, missing out on Masters: Tokyo. Unfortunately, due to the passing of star member Karel "Twisten" Ašenbrener, Vitality forfeited EMEA LCQ.
Now a full roster, Team Vitality

Team Vitality Europe Rank #47 Destrian Tomas Linikas Kicks Kimmie Laasner runneR Emil Trajkovski ceNder Jokūbas Labutis Sayf Saif Jibraeel are: