T1

T1 North America Rank #13 thwifo Zander Kim xeta Son Seon-ho (손선호) pwny Josh VanGorder Munchkin Byeon Sang-beom (변상범) steel Joshua Nissan have acquired Son "xeta" Seon-ho (손선호) and coach Yoon "Autumn" Eu-ddeum (윤으뜸) from Cloud9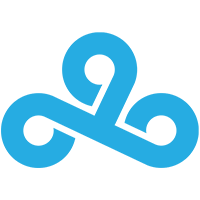 Cloud9 North America Rank #4 curry Rahul Nemani Xeppaa Erick Bach leaf Nathan Orf mitch Mitch Semago vanity Anthony Malaspina for Rahul "curry" Nemani.
Cloud9
@Cloud9
Tonight marked
@OfficialXETA
and
@autumnkorea
's last match with the Cloud9 Valorant team.
Happy we ended our time together with a win 💙
We wish you the best of luck in your next team!
T1
@T1
Today we are parting ways with,
@currydtx
.
Thank you for all the memories and hard work from the start with
#T1VALORANT
. You are talented and truly the man of the people, stay inspirational.
Wishing you the best in all that you do.
T1 went into 2022 with high hopes like all other teams, but fell short in both Stage 1 and Stage 2 open qualifier events, signaling an abrupt end to the team's year in the VCT. The team has been active in NSG Summer Championship events, however. After being eliminated by Nearest Airport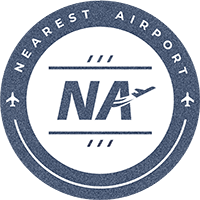 Nearest Airport Inactive Andersin Andy Collins Bankroft Grant Bankroft in the round of 16 in the first open event, the team bounced back to take the trophy in the following event, putting them in the top 10 of the Summer Championship standings.
curry has been with T1 since February 2021, when the team still fielded Tyler "Skadoodle" Latham, Sam "DaZeD" Marine, Timothy "autimatic" Ta, and Ha "Sayaplayer" Jeong-woo (하정우) (who was known as Spyder at the time). While the roster contained notable names from CS:GO, their results didn't turn as many heads as they would've hoped. The only Challengers events that T1 made deep runs in were Stage 1 Challengers 3, Stage 2 Challengers 2, and Stage 3 Challengers 2. The team's best finish was in Stage 3 Challengers 2, where they finished just outside of the top four requirement to advance to the Stage 3 Challengers playoffs.
As of late, T1 have been playing without a complete roster of five since the team moved Johann "seven" Hernandez to an inactive position on the team. He eventually was acquired by TSM

TSM North America Rank #7 gMd Anthony Guimond seven Johann Hernandez Subroza Yassine Taoufik corey Corey Nigra Rossy Daniel Abedrabbo alongside Anthony "gMd" Guimond, who had recently departed Gen.G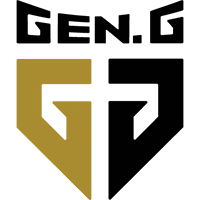 Gen.G North America Rank #9 rhyme Emir Muminovic NaturE Nicholas Garrison jcStani Noah Smith . dynamic has filled in as the team's unofficial fifth, and has been reported to be joining T1, but has not been made an official member.
In light of this announcement, T1 CEO Joe Marsh has stated that the organization will continue to compete in North America, dispelling community speculation that the team would make a move back to Korea.
Similarly to curry, xeta has been a part of Cloud9 since early 2021, when he rounded out Cloud9's North American roster following the dissolution of the team's Korean division a month prior due to multi-team ownership rules imposed by Riot. Throughout the 2021 competition year, he, Mitch "mitch" Semago, and Nathan "leaf" Orf stuck together as the core of the roster throughout the inaugural year of the VCT.
As a team, Cloud9 consistently rubbed shoulders with other top North American teams, but couldn't finish in a VCT Stage higher than second place. Eventually, the team acquired Anthony "vanity" Malaspina from Version1

Version1 North America Rank #11 zander Alexander Dituri Zellsis Jordan Montemurro penny Erik Penny effys Loic Sauvageau wippie Maxim Shepelev ahead of the NA LCQ, and their investment paid off. Cloud9 snatched the sole North American spot from 100 Thieves
100 Thieves North America Rank #2 bang Sean Bezerra stellar Brenden McGrath Will William Cheng Derrek Derrek Ha Asuna Peter Mazuryk and Rise
Rise Inactive Shanks Ryan Ngo to secure a ticket at the team's first ever international Valorant event.
This announcement comes just after Cloud9 defeated Evil Geniuses
Evil Geniuses North America Rank #27 Boostio Kelden Pupello C0M Corbin Lee Apoth Vincent Le Reformed Jeffrey Lu jawgemo Alexander Mor in their week one match in the NA Stage 2 Challengers group stage. According to a report from Dot Esports, Cloud9 failed to add Curry to their team before the roster lock, meaning that the team would have to play their first match of Stage 2 with the same roster from Stage 1. However, Curry will be joining the team for their week two match against OpTic Gaming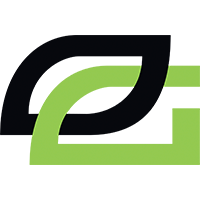 OpTic Gaming North America Rank # crashies Austin Roberts FNS Pujan Mehta Victor Victor Wong Marved Jimmy Nguyen yay Jaccob Whiteaker . That match will take place on Sunday, May 22.
The roster of T1

T1 North America Rank #13 thwifo Zander Kim xeta Son Seon-ho (손선호) pwny Josh VanGorder Munchkin Byeon Sang-beom (변상범) steel Joshua Nissan is now:
Additionally, Cloud9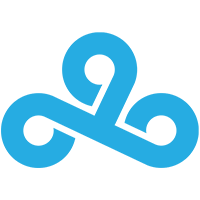 Cloud9 North America Rank #4 curry Rahul Nemani Xeppaa Erick Bach leaf Nathan Orf mitch Mitch Semago vanity Anthony Malaspina 's roster is currently: