Finest

Finest Europe Rank #17 Yacine Yacine Laghmari M4CHINA Ouali Manset dESTRUCTIVEE Hakan Lekesizer Kicks bonkar Malkolm Rench are re-entering Valorant with Malkolm "bonkar" Rench, Yacine "Yacine" Laghmari, Ouali "M4CHINA" Manset, "Kicks" , and Hakan "dESTRUCTIVEE" Lekesizer.
Finest most recently parted ways with their Israeli core which had been together since late 2020. They were eliminated from the Valorant Regional League East: Surge and failed to make it out of relegation.
Yacine, bonkar and M4CHINA played together under Tundra Esports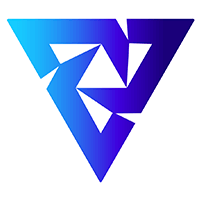 Tundra Esports Inactive bonkar Malkolm Rench Nille Nichlas Busk krea6on Vilius Malinauskas during Stage 1, but they were released following the organization's departure from the scene due to financial troubles. Tundra placed third in the Valorant Regional League Northern Europe: Polaris. Most notably, bonkar and Yacine played for Ninjas in Pyjamas

Ninjas in Pyjamas Inactive dimasick Dmitriy Matvienko chiwawa Egor Stepanyuk Jady Yaroslav Nikolaev rhyme Emir Muminovic and Guild Esports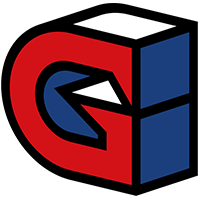 Guild Esports Europe Rank #5 Sayf Saif Jibraeel koldamenta Jose Luis Aranguren trexx Nikita Cherednichenko Russ Russel Mendes Leo Leo Jannesson while M4CHINA played for Team Vitality
Team Vitality Europe Rank #13 BONECOLD Santeri Sassi nataNk Nathan Bocqueho baddyG Kamil Graniczka H1ber Joona Parviainen ceNder Jokūbas Labutis in previous years.
The roster is rounded out with Kicks and dESTRUCTIVEE, who played for London Esports
London Esports Inactive Radski Dev0 Corey Brame RobbieBk Robbie Boerkamp Kicks and Eternal Fire
Eternal Fire Europe Rank #0 Ghoztie respectively. Kicks finished the Norther European Regional League ranked in the top five of ACS despite London failing to make it to the playoffs. dESTRUCTIVEE's Eternal Fire were eliminated from the open qualifiers for the upcoming Turkish Regional League.
The team will participate in Stage 2 of VRL Northern Europe: Polaris, which is set to begin on May 9.
Finest

Finest Europe Rank #17 Yacine Yacine Laghmari M4CHINA Ouali Manset dESTRUCTIVEE Hakan Lekesizer Kicks bonkar Malkolm Rench are now: