100 Thieves
100 Thieves North America Rank #2 bang Sean Bezerra Cryocells Matthew Panganiban stellar Brenden McGrath Derrek Derrek Ha Asuna Peter Mazuryk have completed their roster with the additions of Derrek "Derrek" Ha, William "Will" Cheng, Brenden "stellar" McGrath, and Sean "bang" Bezerra.
100 Thieves Esports
@100T_Esports
After a subpar Stage 1: Challengers and the departure of Hunter "BabyJ" Schline and Adam "ec1s" Eccles, 100 Thieves opted for several changes, including loaning players, and a new coaching staff. Noah "jcStani" Smith — who was on loan from Pioneers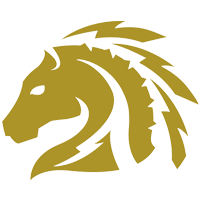 Pioneers Inactive jmoh Jason Mohandessi WeDid Matthew Suchan thief Brady Dever Critical Tristan Trinacty — was the first to leave as a result of this new direction, followed by Spencer "Hiko" Martin who announced his transition to full-time content creation earlier this week, and now the restricted free agency of long-time member Ethan "Ethan" Arnold leaves Peter "Asuna" Mazuryk as the only member of the core.
Derrek is known for his time at Rise
Rise Inactive Shanks Ryan Ngo , a team that hung around the top 10 of the North American hierarchy. Following a second-place finish at NA Last Chance Qualifier, they began the 2022 circuit with rather mixed results. Despite an elimination in the first open qualifier, Rise secured a spot in Challengers 1 after defeating Built By Gamers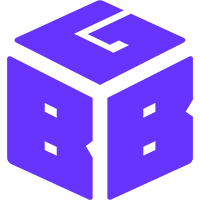 Built By Gamers Inactive in the second open qualifier. The North American squad only got one win throughout Challengers against OpTic Gaming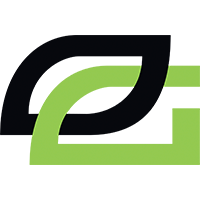 OpTic Gaming North America Rank #1 in the first week. Rise's future has been up in the air as the organization has not found a new buyer and losing several members.
Will began his career at ascend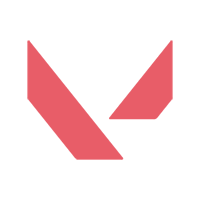 ascend Inactive mina Kevin Nguyen Will William Cheng Proximal Brandon Nguyen Moechilla fweshie bearkun Robert Di Carlo , but was at a part of BBG since First Strike: NA. Built By Gamers had found marginal success, with one of them being qualifying for Stage 2: Challengers 1 after defeating eventual Masters 2: Reykjavik winners Sentinels
Sentinels North America Rank #14 TenZ Tyson Ngo ShahZaM Shahzeb Khan shroud Michael Grzesiek dapr Michael Gulino . BBG failed to make impact as they did not win a game in the two preceding Challengers. They came close to qualifying Stage 3: Challengers 2 but a loss to T1
T1 Korea Rank #3 xeta Son Seon-ho (손선호) ban Joseph Seungmin Oh Munchkin Byeon Sang-beom (변상범) ended that dream. BBG began VCT 2022 with a swift elimination in the first open qualifier, but fell short in the second open qualifier after a narrow loss to Rise, ending their Challengers aspirations once again. Following the elimination, Built by Gamers parted ways with their roster, with Will becoming a restricted free agent. The former BBG duelist has been seen competing in BoomTV Proving Grounds with Gen.G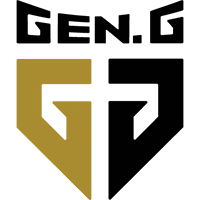 Gen.G Korea Rank #2 , who made a grand finals appearance alongside FaZe Clan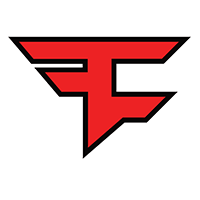 FaZe Clan North America Rank #4 POISED Kevin Ngo BABYBAY Andrej Francisty .
New in-game leader stellar was a part of the 2020 Luminosity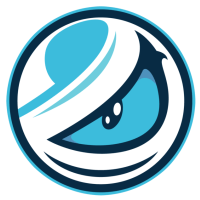 Luminosity Inactive moose Kaleb Jayne mada Adam Pampuch dazzLe Will Loafman bdog Brandon Sanders TiGG Tanner Spanu squad, who were one of the top dogs in their heyday. They started making noise at the start of 2021, with a grand-finals win over Sentinels in NSG Winter Championships. LG finished in the top-three of both Stage 1: Challengers 1 and Stage 1: Challengers 3, but were showing cracks after a top-six finish in Masters 1: NA. Luminosity was eliminated in both sets of open qualifiers of Stage 2: Challengers, prompting them to part ways with stellar and Brady "thief" Dever. stellar was most recently part of SoaR
SoaR Inactive epathy Ngawang Chonjor fiziq Lucas Blow v1c Victor Truong Trill Ashley Powell , a team that has been a staple in the tier two scene.
After a disappointing stint at TSM

TSM North America Rank #8 seven Johann Hernandez and being subsequently benched, bang has been competing for several teams, including SoaR in October 2021, and Complexity
Complexity Inactive RetrQ Alex Kadan trial Governor Peter No truo Robert Pham jcrueL Joel Cruel agM Michael Abood at the beginning of November. He seemed to have settled on BBG, as he was competing with the team until February 2022 when 100 Thieves later acquired him on loan from TSM afterwards.
100 Thieves are set to compete in Stage 2: Challengers, beginning early May.
100 Thieves
100 Thieves North America Rank #2 bang Sean Bezerra Cryocells Matthew Panganiban stellar Brenden McGrath Derrek Derrek Ha Asuna Peter Mazuryk are now: