100 Thieves
100 Thieves North America Rank #2 bang Sean Bezerra Cryocells Matthew Panganiban stellar Brenden McGrath Derrek Derrek Ha Asuna Peter Mazuryk have announced that Spencer "Hiko" Martin has retired from professional play, ending a 14-year long career in esports.
100 Thieves Esports
@100T_Esports
A special message from the captain of clutch,
@Hiko
.
While today marks the end of Spencer's professional VALORANT career, he is excited to share details about his new journey here
@100Thieves
.
Hiko's competitive career dates back to 2011 with Counter-Strike 1.6, but took off in 2012 in CS:GO. During his nearly eight year career in CS:GO, he made appearances on a host of well-known North American rosters like Complexity, Cloud9, Rogue, and Team Liquid.
In 2020, Hiko retired from competitive CS:GO to spearhead the 100 Thieves Valorant roster as its first member. After completing the first iteration of 100 Thieves with former PUBG players Alfred "Pride" Choi, Keane "Valliate" Alonso, Zachary "Venerated" Roach, and Diondre "YaBoiDre" Bond, they went into early North American competition with high hopes. Unfortunately, their results weren't what the team and players originally envisioned, and a couple of months after their first roster signing, 100 Thieves began a rebuild by parting ways with all players except for Hiko, and bringing in Nick "nitr0" Cannella, who had recently departed competitive CS:GO.
After rounding out their roster with Joshua "steel" Nissan, Quan "dicey" Tran, and Peter "Asuna" Mazuryk, 100 Thieves went into First Strike: North America looking to stake their claim that they were a top roster in North America. After defeating TSM

TSM North America Rank #8 seven Johann Hernandez in the grand finals, 100 Thieves had captured their first major title in Valorant, leaving them hungry for more going into 2021.
However, the team's performances in the inaugural year of the VCT were less than stellar, prompting the team to part ways with Quan "dicey" Tran and bring in Ethan "Ethan" Arnold for the third stage of VCT North America. The team's changes eventually qualified them for Masters: Berlin, and the team finished the event in a respectable 3rd-4th place.
Throughout his nearly two-year stint with 100 Thieves, Hiko established himself as a Sova player that could consistently be relied on to win clutch rounds, be it in a 1v1 or at a numbers disadvantage. He leaves his competitive career with championship titles in Stage 2 Challengers 1 and First Strike: North America amongst a host of other podium finishes throughout the 2021 VCT competition year.
This news leaves 100 Thieves with three active players, however reports from Dot Esports have have forecasted that former Built By Gamers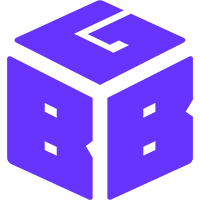 Built By Gamers Inactive player William "Will" Cheng and Rise
Rise Inactive Shanks Ryan Ngo player Derrek "Derrek" Ha will join to round out the team's roster.
With Hiko's retirement, the roster of 100 Thieves
100 Thieves North America Rank #2 bang Sean Bezerra Cryocells Matthew Panganiban stellar Brenden McGrath Derrek Derrek Ha Asuna Peter Mazuryk now consists of: