100 Thieves
100 Thieves North America Rank #3 bang Sean Bezerra Cryocells Matthew Panganiban stellar Brenden McGrath Derrek Derrek Ha Asuna Peter Mazuryk has released four players from its roster, leaving just Hiko remaining among its original roster members. The organization has added nitr0 , who recently moved to Valorant from Counter-Strike: Global Offensive.
100 Thieves
@100Thieves
Prior to moving to Valorant, nitr0 had been the in-game leader of Team Liquid's Counter-Strike roster since 2015. He and his Liquid teammates won numerous titles in 2019, including the championship in the ESL Pro League Season 9 Finals. Their efforts earned them the $1,000,000 USD Intel Grand Slam Season 2 prize and they finished second in the HLTV.org end of year rankings after peaking at number one earlier in the year.
The organization is splitting with a roster that has failed to secure results since its signing. The team peaked in their first event with a top six finish in the 16-team T1 x Nerd Street Gamers VALORANT Showdown but failed to make it out of the group stage of the next two Ignition Series events they competed in. They were on a five-match losing streak in Ignition events.
The four released players— Venerated , Valliate , YaBoiDre , and Pride —previously played together on the unsigned Highground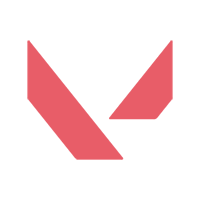 Highground Inactive sharky Mike Gariti Venerated Zachary Roach Valliate Keane Alonso YaBoiDre Diondre Bond Vegas Jaden James Pride Alfred Choi squad before joining 100 Thieves. They are currently free agents and have not announced their future plans.
100 Thieves will now have to add three more players to rebuild their roster around Hiko and nitr0. The two were teammates once on Team Liquid's CS team before Hiko left the organization in 2017.
The organization has yet to announce when it will compete in its next tournament.
The 100 Thieves
100 Thieves North America Rank #3 bang Sean Bezerra Cryocells Matthew Panganiban stellar Brenden McGrath Derrek Derrek Ha Asuna Peter Mazuryk roster is currently: