100 Thieves
100 Thieves North America Rank #3 bang Sean Bezerra stellar Brenden McGrath Will William Cheng Derrek Derrek Ha Asuna Peter Mazuryk have overhauled their coaching staff by parting ways with Jovanni "Jovi" Vera and David "Rocket" Spencer and adding Sean "seangares" Gares and Michael "Mikes" Hockom as head coach and assistant coach respectively. Additionally, Daniel "ddk" Kapadia has been brought in as the team's general manager.
100 Thieves Esports
@100T_Esports
We got our guys.
Here's a detailed breakdown of
#100T
VALORANT and what's to come for the future.
Last week, both seangares and ddk announced that they were taking a step back from being on-air talents, as the two of them were not selected to be a part of the broadcast crew for Masters: Reykjavik. The news came as a shock to many, as the duo were considered a staple of Valorant casting. However, another unexpected announcement came from seangares following the initial news that he was getting involved in the competitive scene once more. In the past, seangares had competed professionally in CS:GO since 2012, and was a part of storied rosters like Complexity, Cloud9, and Misfits.
Another sought after talent joining 100 Thieves is Mikes, who gained notability coaching Envy
Envy Inactive Marved Jimmy Nguyen Victor Victor Wong crashies Austin Roberts FNS Pujan Mehta yay Jaccob Whiteaker — now OpTic Gaming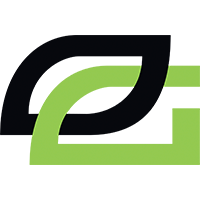 OpTic Gaming North America Rank #1 — for four months in 2021. In those four months, Envy were consistently finishing in the top four, and continued to prove themselves as a dominant team in North America after the reigns of coaching were transferred over to Chet "Chet" Singh following a runner-up finish at Masters: Berlin.
This announcement also signals the end of Jovi's involvement with the team. He has been with 100 Thieves for over a year and joined the team about a month after their victory in First Strike: North America. Alongside former coach Hector "FrosT" Rosario, 100 Thieves' tournament highlights in 2021 included a top four finish at Masters: Berlin, third place finishes in Stage 3 Challengers 1 and the NA LCQ, second place finish in Stage 2 Challengers 1, first place finish in Stage 2 Challengers 1,
100 Thieves recently finished second in the February edition of the Knights Monthly Gauntlet and had a top eight exit in the Spring 2022 BoomTV Proving Grounds $20k. The team recently withdrew from the March Knights Monthly Gauntlet to focus on ironing out team roles with on-loan players Sean "bang" Bezerra and Noah "jcStani" Smith.
100 Thieves
100 Thieves North America Rank #3 bang Sean Bezerra stellar Brenden McGrath Will William Cheng Derrek Derrek Ha Asuna Peter Mazuryk are now: