Paper Rex

Paper Rex Asia-Pacific Rank #1 mindfreak Aaron Leonhart Jinggg Wang Jing Jie f0rsakeN Jason Susanto d4v41 Khalish Rusyaidee something Ilya Petrov have signed Ilya "something" Petrov, formerly of Sengoku Gaming
Sengoku Gaming Japan Rank #9 Fisker Hideki Sasaki Npoint NOBITA Misaya gatorada Hideki Nishida , ahead of the start of the VCT Pacific league.
A Russian duelist who has spent his entire career playing in the Japanese circuit, something has played on a number of notable teams such as Insomnia
Insomnia Inactive Dia Reload TrymenT v1olet SyuRaku , BLUE BEES.ESP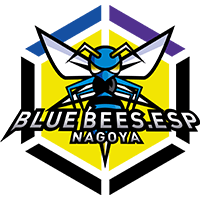 BLUE BEES.ESP Inactive YAYA SID Rico DenO DAVINCI , and most recently the aforementioned Sengoku squad.
His last appearance with Sengoku saw the team qualify for the Advance Stage of Split 2. Despite his team's fourth-place finish in Split 1, something performed at a level miles above that of his peers, ending with a cumulative 1.40 rating and an astonishing stat-line in their final match.
Paper Rex's matches in VCT Pacific league play will kick off on Sunday, March 26 against the same DetonatioN FocusMe roster they faced off against at the end of 2022.
The roster of Paper Rex

Paper Rex Asia-Pacific Rank #1 mindfreak Aaron Leonhart Jinggg Wang Jing Jie f0rsakeN Jason Susanto d4v41 Khalish Rusyaidee something Ilya Petrov is now: