Update: This article has been slightly altered to add clarity on certain details that could be misinterpreted.
According to multiple sources, VLR.gg has learned about the organizations likely to be accepted into the Pacific partnership league.
The potential candidates that could be verified include primarily organizations hailing from the LCK, with Gen.G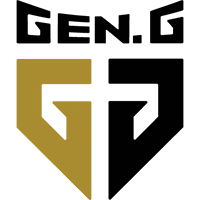 Gen.G Korea Rank #2 , DRX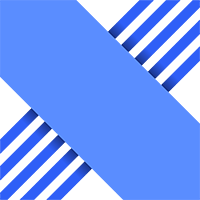 DRX Korea Rank #1 stax Kim Gu-taek (김구택) Rb Goo Sang-Min (구상민) Zest Kim Ki-seok (김기석) BuZz Yu Byung-chul (유병철) MaKo Kim Myeong-gwan (김명관) , Nongshim RedForce, Liiv SANDBOX, and DAMWON Gaming
DAMWON Gaming Korea Rank #4 Lakia Kim Jong-min (김종민) allow Park Sang-wook (박상욱) exy Park Geun-cheol (박근철) t3xture Kim Na-ra (김나라) Bangnan Jung Min-u (정민우) Esperanza Jeong Jin-cheol (정진철) being the five Korean orgs rumored to each have likely chances to advance. In APAC, the names are currently down to three: Team Secret

Team Secret Asia-Pacific Rank #5 BORKUM Jim Timbreza JessieVash Jessie Cuyco DubsteP Jayvee Paguirigan Jremy Jeremy Cabrera , Talon Esports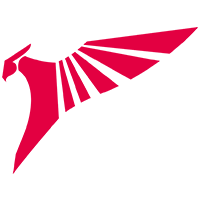 Talon Esports Asia-Pacific Rank #41 , and Paper Rex

Paper Rex Asia-Pacific Rank #1 mindfreak Aaron Leonhart Jinggg Wang Jing Jie f0rsakeN Jason Susanto Benkai Benedict Tan d4v41 Khalish Rusyaidee . In Japan, eight names were confirmed to have a running chance, yet currently only ZETA DIVISION
ZETA DIVISION Japan Rank #1 Laz Ushida Koji crow Maruoka Tomoaki Dep Yuuma Hisamoto SugarZ3ro Shota Watanabe TENNN Tenta Asai can be said to likely make it into the league, but upwards of three Japanese teams could be expected. Lastly, the notable South Asian organization Global Esports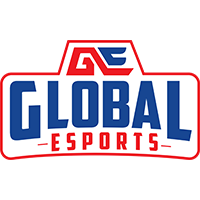 Global Esports Asia-Pacific Rank #10 SkRossi Ganesh Gangadhar Lightningfast Abhirup Choudhury Kohliii Pranav Kohli HellrangeR Bhavin Kotwani KappA Akshay Sinkar skillZ Jayanth Ramesh has been said to have a likely chance to land a spot in the league.
Other names with a possibility of being accepted into the league are most notably Japan-based, with a battle between seven other Japanese orgs to take a possible slot. These organizations are FENNEL

FENNEL Inactive CLZ , REJECT
REJECT Japan Rank #4 takej Takemori Shogo Anthem iNTRO Kang Seung-gyun (강승균) Medusa An Min-cheol Reita Oshiro Ryu , Crazy Raccoon
Crazy Raccoon Japan Rank #3 Astell Moon Ji-won (문지원) popogachi Souta Morita Meiy neth Yusuke Matsuda rion Hiroto Tateno , DetonatioN Gaming
DetonatioN Gaming Japan Rank #10 HSK Kim Hae-seong Pepper Shoki Banjo barce Takebayashi Ryo Suggest Seo Jae-young (서재영) SSeeS Tomonori Okimura Melofovia Hirotaka Okazaki , Sengoku Gaming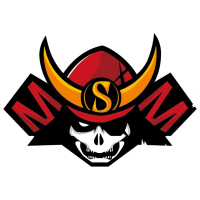 Sengoku Gaming Japan Rank #8 Misaya Art Zerost Shotaro Ikeda , and FAV gaming
FAV gaming Japan Rank #5 LOB Lim Byung-gun (임병건) Fisker Hideki Sasaki Minty Daiki Kato Phantom Hideaki Nakai bazz . Outside of Japan, a few of the APAC organizations said to have a chance are XERXIA Esports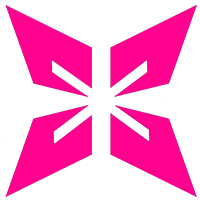 XERXIA Esports Asia-Pacific Rank #2 Surf Thanachart Rungapajaratkul Crws Thanamethk Mahatthananuyut sScary Nutchapon Matarat foxz Itthirit Ngamsaard Sushiboys Panyawat Subsiriroj and Rex Regum Qeon
Rex Regum Qeon Asia-Pacific Rank #12 2ge James Goopio kellyS Kelly Sedillo kvzx Franz Kevin Dingal Emman Emmanuel Morales Draxii Jose Eduardo D. Jamir Nexi Nathaniel Cabero . The aforementioned teams could not be confirmed as of yet whether they still had chances of making the league.
On the other hand, some of the notable names that have been denied are BOOM Esports
BOOM Esports Asia-Pacific Rank #3 BerserX Rizkie Adla Kusuma tehbotoL David Monangin , ONIC G
ONIC G Inactive Monyet Cahya Nugraha Shiro Hildegard Arnaldo severiNe Michael Winata Lmemore Hagai Kristen Yesyurun NcSlasher Sheldon Andersen Chandra , and BLEED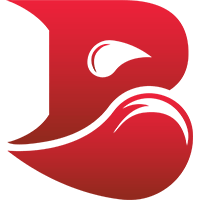 BLEED Asia-Pacific Rank #6 , among many others; the latter not even applying for partnerships. Sources close to the situation have also told VLR.gg that neither Team PWR or Renegades
Renegades Inactive have a chance to make the Pacific league, contrary to previous belief, eliminating Oceanic teams from contention.
Some of the league candidates have also been said to shift their focus on the country they will base their roster from, with one of the LCK orgs being rumored to lean towards a Japanese roster. Talon Esports and Global Esports are also said to keep their APAC core, but may become multi-regional rosters.
The list is tentative, as few orgs have been told if they have been confirmed to make it in addition to an undetermined slot allocation. However, many teams have also been given introductions to the league during the previous weeks. The final announcement on the partnered teams is slated to come out in the coming days.
Out of the verified organizations, a possible Pacific league could look like:
And depending on the slot allocation, some of the other candidates to possibly take a slot could be: