DAMWON Gaming
DAMWON Gaming Korea Rank #3 Lakia Kim Jong-min (김종민) allow Park Sang-wook (박상욱) exy Park Geun-cheol (박근철) t3xture Kim Na-ra (김나라) Bangnan Jung Min-u (정민우) Esperanza Jeong Jin-cheol (정진철) have signed former Jadeite
Jadeite Japan Rank # Anker Yuuta Uematu SylFy Hisao Yone Akame Brofeld duelist Park "allow" Sang-wook (박상욱) and parted ways with Lee "Hate" Ye-hun (이예훈). Kim "Lakia" Jong-min (김종민) will also join the Korean roster on loan from his current team IGZIST
IGZIST Japan Rank # GangPin thiefy oitaN Masayuki Takahashi poem Yumeki Shibasaki RIPablo Shuma Ikeda .
All three players involved in the roster shuffle began their 2022 VCT journey in the Japanese region. Hate played alongside allow in Jadeite for Stage 1 of Japan's VCT circuit. Jadeite failed to qualify for Challengers Playoffs following elimination in both Week 1 and Week 2 of Open Qualifiers. Hate then joined DAMWON Gaming for their Stage 2 run in Korea. The team came in third behind DRX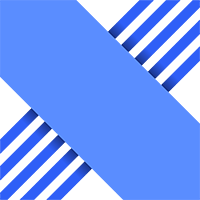 DRX Korea Rank # stax Kim Gu-taek (김구택) Rb Goo Sang-Min (구상민) Zest Kim Ki-seok (김기석) BuZz Yu Byung-chul (유병철) MaKo Kim Myeong-gwan (김명관) and Maru Gaming
Maru Gaming Korea Rank # WIX Kim Doo-heon (김두헌) NakJi Kim Sang-hyeop (김상협) Chibab Kim Young-hyun (김영현) Moves Park Jun-seo (박준서) Jeong Hi Lee Jeong-ha (이정하) in Korea's Challengers Playoffs.
allow joined Jadeite prior to the start of this year's VCT circuit and primarily played duelist agents for the Japanese roster. The team showed improvement from their performance in Stage 1 and made it to Challengers Playoffs in Stage 2, but were eventually eliminated from the tournament after two consecutive losses in the playoff bracket.
Lakia also experienced varying results during his stint in Japan with IGZIST. Despite a strong start in Stage 1 after netting a top-three placement in Stage 1 Challengers behind ZETA DIVISION
ZETA DIVISION Japan Rank #2 Xdll Yuto Mizomori stand-in Laz Ushida Koji crow Maruoka Tomoaki Dep Yuuma Hisamoto SugarZ3ro Shota Watanabe and Crazy Raccoon
Crazy Raccoon Japan Rank #3 Astell Moon Ji-won (문지원) popogachi Souta Morita Meiy neth Yusuke Matsuda rion Hiroto Tateno , IGZIST was less impressive in Stage 2. The team made it to the Main Event of Week 2 Challengers, but were just shy of qualifying for the playoffs following a loss to Crazy Raccoon, the eventual third-place finishers.
Alongside DAMWON Gaming's announcement of Lakia's addition to the roster, IGZIST has put out a tweet wishing Lakia success for LCQ and Champions, implying that his loan period would be for DAMWON Gaming's upcoming run at East Asia Last Chance Qualifier, and for Champions 2022 if the team successfully qualifies through the LCQ event.
allow and Lakia are set to reunite with DAMWON Gaming's current head coach Kang "solo" Geun-chul (강근철), who was the in-game leader for the duo on the first iteration of the NUTURN
NUTURN Inactive roster, whose most noteworthy achievement was a third place finish at Masters 2 Reykjavik last year.
DAMWON Gaming finished fourth and third place in Korea's Challengers Playoffs for Stage 1 and Stage 2 respectively. Their circuit point total grants them one more chance at qualification for Champions 2022 through the upcoming East Asia LCQ, which will run from August 8 to August 14.
DAMWON Gaming
DAMWON Gaming Korea Rank #3 Lakia Kim Jong-min (김종민) allow Park Sang-wook (박상욱) exy Park Geun-cheol (박근철) t3xture Kim Na-ra (김나라) Bangnan Jung Min-u (정민우) Esperanza Jeong Jin-cheol (정진철) heading into the East Asia LCQ is: