DAMWON Gaming
DAMWON Gaming Korea Rank #3 exy Park Geun-cheol (박근철) t3xture Kim Na-ra (김나라) Bangnan Jung Min-u (정민우) Esperanza Jeong Jin-cheol (정진철) Hate Lee Ye-hun (이예훈) have completed their roster with the return of Lee "Hate" Ye-hun (이예훈).
Hate made his mark with Cloud9 Korea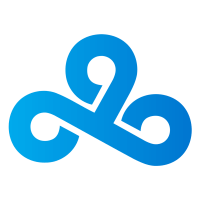 Cloud9 Korea Inactive Bazzi Park Jun-ki (박준기) Munchkin Byeon Sang-beom (변상범) BuZz Yu Byung-chul (유병철) Hate Lee Ye-hun (이예훈) xeta Son Seon-ho (손선호) , who were a driving force early on in the Korean scene. C9KR disbanded following their top-four finish in First Strike: Korea after losing to eventual winners DRX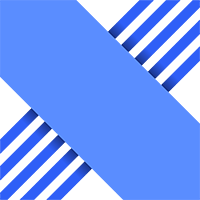 DRX Korea Rank # stax Kim Gu-taek (김구택) Rb Goo Sang-Min (구상민) Zest Kim Ki-seok (김기석) BuZz Yu Byung-chul (유병철) MaKo Kim Myeong-gwan (김명관) .
Hate would later join the inaugural DAMWON Gaming roster, where they would take part in Stage 1: Challengers 1. However, he was dropped from the roster before Stage 1: Challengers 2.
The Korean star would have a brief stint in Japan, joining DetonatioN Gaming White
DetonatioN Gaming White Japan Rank #0 HSK Kim Hae-seong Pepper Shoki Banjo barce Takebayashi Ryo Suggest Seo Jae-young (서재영) SSeeS Tomonori Okimura Melofovia Hirotaka Okazaki . DGW and Hate competed in Stage 2: Challengers open qualifiers, but were eliminated early on in both sets.
Hate returned to Korea to join TNL Esports
TNL Esports Inactive TS Yu Tae-seok (유태석) exy Park Geun-cheol (박근철) JinboongE Kim Jin-won (김진원) Meteor Kim Tae-O (김태오) , a rising team in the Korean hierarchy. During Stage 3: Challengers, TNL blitzed through, losing only two maps before being in the playoffs. Hate and company beat World Game Star
World Game Star Korea Rank #5 GODLIKE Lee Seo-ha (이서하) HANN iRdy Luke Kim Jun-young (김준영) ClarK Sylvan Ko Young-sub (고영섭) in the quarterfinals, before losing to eventual Masters: Berlin quarterfinalist DRX.
Before the start of the 2022 circuit, The Korean journeyman once again returned to Japan, playing for new entrants Jadeite
Jadeite Japan Rank # Anker Yuuta Uematu SylFy Hisao Yone Akame Brofeld , alongside fellow Korean Park "allow" Sang-wook (박상욱). Despite the star power, Jadeite failed to qualify for Stage 1: Challengers, given their eliminations in both sets of open qualifiers.
DAMWON Gaming and Hate are set to compete in Stage 2: Challengers, beginning early May.
DAMWON Gaming
DAMWON Gaming Korea Rank #3 exy Park Geun-cheol (박근철) t3xture Kim Na-ra (김나라) Bangnan Jung Min-u (정민우) Esperanza Jeong Jin-cheol (정진철) Hate Lee Ye-hun (이예훈) is now: