Of the 12 teams attending Masters: Reykjavik, only one team has attended every single international event: KRÜ Esports
KRÜ Esports Latin America South Rank #2 NagZ Juan Pablo Lopez Klaus Nicolas Ferrari Melser Marco Eliot Machuca Amaro xand Alexandre Zizi DaveeyS Santiago Galvis Ruiz axeddy Carlos Alberto , Latin America's lone representative at the year's first LAN.
At Champions, KRÜ were slotted into Group B — arguably the group with the toughest competition — but prevailed by upsetting North American juggernaut Sentinels
Sentinels North America Rank #13 pANcada Bryan Luna TenZ Tyson Ngo dephh Rory Jackson SicK Hunter Mims zekken Zachary Patrone Sacy Gustavo Rossi in the decider match to advance to the playoffs, a feat that silenced many doubters of their abilities against top talent from other regions. A victory in the playoff quarterfinals against FNATIC

FNATIC Europe Rank #2 Leo Leo Jannesson Derke Nikita Sirmitev Boaster Jake Howlett Chronicle Timofey Khromov Alfajer Emir Ali Beder continued to pad the team's Cinderella story at Champions, but a heartbreaking overtime loss against Gambit Esports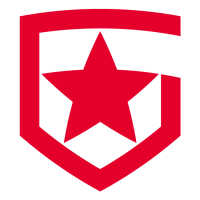 Gambit Esports Inactive Redgar Igor Vlasov Chronicle Timofey Khromov d3ffo Nikita Sudakov sheydos Bogdan Naumov nAts Ayaz Akhmetshin — the Masters: Berlin Champions — concluded the team's year of competition with a respectable top-four finish.
Despite a heartbreaking finish to their year in 2021, KRÜ went into 2022 with their heads held high. (Photo by Lance Skundrich/Riot Games)
In the months after Champions, teams around the world went to work reshaping their rosters in order to make 2022 a more competitive year, and arguably the region that saw the most restructuring was the Brazilian region, which saw a large shuffle of players to different teams, with even a few LATAM South players and staff opting to join Brazilian teams. KRÜ's changes were minimal, however.
Shortly after Champions had concluded, former head coach Rodrigo "Onur" Dalmagro departed the team following the expiration of his contract, and eventually found his way onto Leviatán
Leviatán Latin America South Rank #1 keznit Angelo Mori Tacolilla Vicente Compagnon kiNgg Francisco Aravena nzr Agustin Ibarra Mazino Roberto Rivas Shyy Fabian Usnayo as the team's new head coach. At the end of January, KRÜ made their only offseason move by signing former Six Karma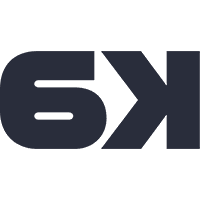 Six Karma Latin America North Rank #8 Jow Juan Camilo Preciado Ordoñez FreshT BandiCoot Michael Mancipe jfoeN Jesus Taboada Feniz Thomas Molina coach Alan "ddx" Salvati as an analyst.
Because of their achievements the year prior, KRÜ received an automatic invite to the group stage of Stage 1 LATAM South Challengers. In the group stage, KRÜ continued to show that they were still in top shape by finishing atop the standings with a perfect 5-0 record.
However, KRÜ's road to Reykjavik was about to get a little more rocky.
Going into the play-in stage, the team had to make sudden adjustments after Angelo "keznit" Mori was sanctioned by Riot, which prompted the team to slot in Hector "wait" Paucay for keznit for their match against Leviatán
Leviatán Latin America South Rank #1 keznit Angelo Mori Tacolilla Vicente Compagnon kiNgg Francisco Aravena nzr Agustin Ibarra Mazino Roberto Rivas Shyy Fabian Usnayo . wait had already made an appearance with KRÜ in their week three group stage match against Meta Gaming
Meta Gaming Inactive vaiZ Matías Barría lucasvade Lucas Vade Castro WKN Alvaro Bustos badzw Lukas Rivera NicoMachine Nicolas Valla in place of keznit, but his efforts unfortunately didn't turn a win out for KRÜ against former coach Onur and Leviatán.
A 2-0 defeat at the hands of Leviatán put KRÜ in danger of not attending the first international event of the year, but with keznit back in their lineup for their decider match against 9z Team
9z Team Latin America South Rank #3 deigara Gonzalo Funes Tuli Giulliano Pozo Massone rubkkoide mizu Gabriel Gonzalez david David Olivares , KRÜ were determined to not let their opportunity slip through their fingers. After 13-3 and 13-4 map scores against 9z, KRÜ had put themselves one step closer to qualifying for Iceland.
However, KRÜ weren't out of the woods just yet, as they had to face the top LATAM North team E-Xolos LAZER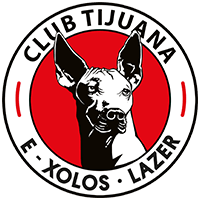 E-Xolos LAZER Latin America North Rank #1 Peloncito Oscar Israel Palacios Martinez in their first match of the regional finals. Another 2-0 defeat once again put KRÜ in danger of missing out on Reykjavik. But KRÜ didn't let their shortcomings in the match prior affect their performance going into their next match against FUSION
FUSION Latin America North Rank #2 theory Daniel Esteban Albadan Cardozo Virtyy Leandro Moreno Mited Luis Gutierrez Darker Sebastián Castro Cicuamia Dcop Carlo Delsol , which ended in a dominant 2-0 for KRÜ. Another 2-0 in their lower bracket finals rematch against E-Xolos LAZER gave the team the needed second wind to brave their grand finals match against Leviatán, which ended in KRÜ winning 3-2, clinching their spot in their fourth consecutive international event.
Photo by Lance Skundrich/Riot Games
In 2021, only Crazy Raccoon
Crazy Raccoon Japan Rank #2 popogachi Souta Morita Meiy Ibuki Seki Medusa An Min-cheol makiba Miyamoto Akatsuki neth Yusuke Matsuda , Sentinels, and KRÜ attended every single international event. Crazy Raccoon were bested by ZETA DIVISION
ZETA DIVISION Japan Rank #1 Laz Ushida Koji crow Maruoka Tomoaki Dep Yuuma Hisamoto SugarZ3ro Shota Watanabe TENNN Tenta Asai in the Stage 1 Japan Grand Finals and Sentinels bowed out of the North American Stage 1 Main Event early following losses to The Guard
The Guard North America Rank #5 JonahP Jonah Pulice trent Trent Cairns neT Michael Bernet valyn Jacob Batio tex Ian Botsch and Version1

Version1 Inactive . Now, KRÜ stands alone as the only team to have competed at every major competition.
KRÜ will open up their first international event of the year by facing off against Team Liquid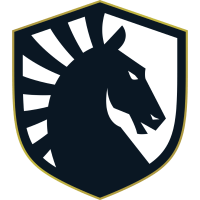 Team Liquid Europe Rank #4 Meddo Johan Renbjörk Lundborg stand-in Enzo Enzo Mestari stand-in Jamppi Elias Olkkonen nAts Ayaz Akhmetshin Sayf Saif Jibraeel Redgar Igor Vlasov soulcas Dom Sulcas , a team that they haven't been able to best in their two clashes at Masters: Reykjavik 2021 and Champions respectively. Despite the team's bleak track record against their opponents on paper, the third time just might be the charm for LATAM's lone representative on the world stage once again.