After Acend
Acend Europe Rank #3 zeek Aleksander Zygmunt vakk Vakaris Bebravičius MONSTEERR Ondřej Petrů cNed Mehmet Yağız İpek starxo Patryk Kopczynski cruised through the day's first semifinal 2-0 over Team Liquid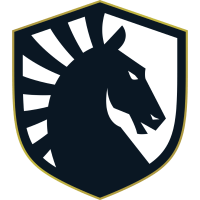 Team Liquid Europe Rank #2 Jamppi Elias Olkkonen Nivera Nabil Benrlitom L1NK Travis Mendoza soulcas Dom Sulcas ScreaM Adil Benrlitom , KRÜ Esports
KRÜ Esports Latin America South Rank #1 delz1k Joaquin Espinoza NagZ Juan Pablo Lopez Klaus Nicolas Ferrari Mazino Roberto Rivas keznit Angelo Mori and Gambit Esports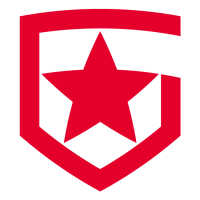 Gambit Esports Inactive Redgar Igor Vlasov Chronicle Timofey Khromov d3ffo Nikita Sudakov sheydos Bogdan Naumov nAts Ayaz Akhmetshin were set to play the second semifinal to determine Acend's opponent at the end of the bracket. In the end, Gambit came out on top 2-1 — but it took two comebacks from down 8-4 and 34 rounds on the final map for Gambit to get there.
Gambit was expected to make it this far. They won Masters 3 just a few months ago. The crown was already theirs when they entered the tournament. It was up to everyone else to take it.
KRÜ was not. Two of the tournament favorites, Sentinels
Sentinels North America Rank #1 Kanpeki Eric Xu TenZ Tyson Ngo ShahZaM Shahzeb Khan SicK Hunter Mims dapr Michael Gulino and Team Liquid, were in their group. They made both of the year's earlier LANs, but they failed to beat teams from North America or Europe in either showing.
Yet both teams were matched up with each other in the semifinals. And Gambit had learned from their predecessors: do not take these underdogs lightly.
"We've practiced against almost every team from Champions and we have a lot of respect for teams from minor regions like X10 and also KRÜ," sheydos said. "So we expected a very high level of competition in each of these games."
A day before the semifinals, nAts tweeted out that KRÜ were "incredible opponents." Prophetically, he added, "I am pretty sure that it's gonna be an interesting Bo3 against them."
In the end, he turned out to be right. But it was interesting not just because of what happened in the server, it was interesting because these teams had grown fond of each other over the two weeks of Champions.
"For me, I guess it was like, a more emotional and personal game," Redgar said after the match. "I really like this team. So for me, it was hard to beat them."
And while the teams stepped into an empty arena devoid of fans to play against each other, they were not playing without crowds of support behind them. A massive watch party gathered at the Argentina Game Show in Buenos Aires to support KRÜ and LATAM rivals Six Karma
Six Karma Latin America North Rank #1 MatiS Matias Salgado BEAST Julian David Lauandos 6ixtos Fearay Closer Daniel Ataco hosted their own watch party in support of the team in Mexico City.
KRÜ Esports
@KRUesports
Gambit took the two teams to Breeze to begin the match, and KRÜ opened the match and its defense with a pistol win. The team looked unstoppable early, carrying that win to a 5-1 start. They relied on their usual strengths to build their early lead; keznit once again earned an ace, adding to his two aces just a match ago.
keznit flexed his might early in the match with an ace on the second round.
KRÜ was unable to extend their lead further in the first half, in large part because of Chronicle . He began to heat up late in the first half, enabling Gambit to win enough rounds to keep the score 8-4 at halftime, before he turned it up further in the second half.
keznit faced a 1v5 in the pistol round to begin KRÜ's attack, and surprisingly enough began to bring it back. He killed four of Gambit's players before taking on Chronicle in a 1v1. Chronicle killed keznit and won the pistol for his team. KRÜ did not look the same on their attack, and Gambit turned that pistol win into nine straight wins to win the first map 13-8.
At this point, it was already clear nAts was going to be right; this match would be interesting. KRÜ had turned 8-4 deficits into wins on three separate maps this tournament already. Gambit had turned things around on KRÜ, the LATAM representatives had blown the 8-4 lead this time.
Gambit went for an unusual composition on KRÜ's map pick, Split. They picked zero duelists, instead flexing their usual Jett player, d3ffo , onto Skye. The composition worked fine on Gambit's defense — they were down 7-5 at the half — but things fell apart when Gambit needed to attack. KRÜ won six straight rounds to win the map 13-7.
The map's pistol rounds replicated the first map's: KRÜ won the first pistol, while Gambit won the second. Chronicle was once again Gambit's carry; in fact, he was the only Gambit player to end with a positive K/D.
But the real star of the map was Mazino . He went 28/12 with 240 ADR, by far the most on the server in both stats. In fact, his +16 kill-to-death difference was higher than the next most kills on the server, keznit's 15.
Despite incredible performances in both of the first two maps, they were just the appetizer. The final map would put both of the opening maps to shame.
KRÜ decided to take some inspiration from the best Bind team in the world, Acend, and replicated their composition exactly. The move put two of their players on an agent they had yet to play all tournament: delz1k on Brimstone and NagZ on Sage.
Gambit, meanwhile, stuck to their usual formula. Chronicle locked in Sova for the third map in a row, nAts once again picked Viper, d3ffo selected Jett, sheydos went for Skye, and Redgar chose Astra.
"We didn't expect much from them [on Bind]," sheydos said. "We knew that Bind was not their strongest map. And also we knew that they like to use Acend's composition on this map. So (countering their composition) was kind of obvious for us."
The composition worked for KRÜ early. They won the first four rounds of the map, then extended their lead to 7-1. They were up 8-4 at halftime, just like they were on the first map, and won the second half's pistol and following round to get to a 10-4 lead.
The crowd in Argentina began to get excited as KRÜ neared a semifinal win.
But once again, Gambit clawed back. And Chronicle refused to lose.
Gambit won five rounds in a row to bring themselves within striking distance, 10-9. KRÜ won the next round to go up 11-9, but Chronicle aced KRÜ's next attack to prevent KRÜ from running away with the match.
"If we would have won that round, maybe everything would have changed," KRÜ head coach Onur said after the match. "But at the end of the day, the series went through a lot of these moments — even on Breeze — but I wouldn't change anything throughout this tournament."
Chronicle held firm as KRÜ flooded on the B site.
"I just didn't think about anything except the game," Chronicle said. "And I don't quite remember what I thought, why I just peeked like that, why I just did not move.
While KRÜ won the next round to get to match point, Gambit responded with two rounds of their own. That tied the score at 12 for both teams, and forced overtime. Gambit took a timeout and both teams took a breather.
Gambit reached match point first in overtime by winning the first round, but Klaus clutched back-to-back rounds to get KRÜ to match point instead. The two teams traded rounds until the score was 16-16.
"Those rounds were some of the most important moments of our lives," Klaus said. "And at the end the anxiety and nervousness we had got the better of us. I was just stressed."
Finally, Gambit managed to close it out. They won 18-16.
Gambit's elation after their victory was matched by KRÜ's crushing disappointment.
Earlier in the tournament, KRÜ advanced into the quarterfinals with two straight comebacks from down 8-4 against Sentinels. But today, KRÜ fell victim to two comebacks as Gambit clawed their way back from down 8-4 in both wins.
"Even if we're down on the scoreboard, we can keep our mental cool, and just try to come back," Onur said. "That was basically what Gambit did today — as we did in the past against Sentinels and Fnatic. It's more the result of good play from the team that gets the comeback rather than bad play from the team that loses."
Although Chronicle played Sova, he at times looked more like an entry fragger. He had seven first kills on Bind, just one less than d3ffo, and just one first death. His FK/FD difference was the highest in the server.
But Chronicle alone wasn't the difference on Gambit's entries. Four of Gambit's five players went positive in FK to FD, and every player on KRÜ went negative in the stat. Gambit had 25 first kills to KRÜ's nine. Even though KRÜ was playing while ahead in rounds for much of the map, they were playing from behind within the rounds themselves.
While delz1k appeared to adapt to Brimstone well, nagZet looked uncomfortable off of his usual Jett. On the first map, nagZet led the server in kills and damage, but on the final map nagZet struggled to do either kills or damage. His K/D was -14 on Bind and he averaged less than 70 points of damage per round.
Still, KRÜ's fans appreciated their unlikely run into Valorant's top four, even if they weren't able to turn that run into a title. The broadcast cut to the Buenos Aires watch party, where the crowd gave their regional representatives an ovation for their impressive performance.
KRÜ was not short on support during their Champions run.
While the KRÜ players were certainly disappointed, nagZet said everyone on the team was feeling down because they were almost able to close down the match on several occasions, the players were also able to appreciate their performance these past two weeks just like the fans were able to.
"I'm not feeling down, I'm more really, really proud of what my teammates and I have achieved in this tournament and throughout the year," keznit said. "Next year, we'll get the championship."
LATAM fans may still have someone left to root for this year, however — at least if they are aligned with the players on KRÜ.
"They told us, 'go win for us, too,'" Redgar said of his conversation with KRÜ's players after the match. "I told them, 'yeah, we'll do our best and win for (you).'"
Gambit has earned the right to defend their international crown in tomorrow's grand final match against Acend. The match starts half an hour later than today's matches, and will be a Bo5.
A reporter in the post-match press conference asked Gambit if they were worried about Acend after losing to them in Red Bull Home Ground #2. nAts flashed a confident smile when he responded.
"So about the game on Red Bull, nobody cares about that," he said. "In the finals of Champions, nobody's gonna think about the last matches. It will be the final. We'll see what will happen tomorrow."
Header image credit: Lance Skundrich/Riot Games