Exactly three weeks after he was temporarily sidelined due to health issues, Tyson "TenZ" Ngo has returned to Sentinels
Sentinels North America Rank #21 pANcada Bryan Luna Marved Jimmy Nguyen TenZ Tyson Ngo zekken Zachary Patrone Sacy Gustavo Rossi ' active roster.
All clout, no brakes
Sentinels' most tenured player was momentarily inactive due to contracting COVID-19 and a hand injury. Marved , who joined the team in March as their sixth man, moved into TenZ's place on April 18. It was only the second time Sentinels would start without TenZ, the first being in May 2022.
After a 1-1 Super Week, Head Coach Adam "kaplan" Kaplan revealed Marved would be starting for TenZ for the remainder of the league split. Ever since, Sentinels have taken the stage twice, dropping 2-0 matches to Cloud9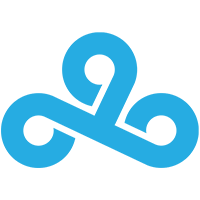 Cloud9 North America Rank #2 Xeppaa Erick Bach leaf Nathan Orf Zellsis Jordan Montemurro runi Dylan Cade jakee Jake Anderson and Evil Geniuses
Evil Geniuses North America Rank #8 Boostio Kelden Pupello ScrewFace Kyle Jensen Demon1 Max Mazanov Ethan Ethan Arnold BcJ Brendan Jensen C0M Corbin Lee Apoth Vincent Le Reformed Jeffrey Lu jawgemo Alexander Mor . Despite a 2-5 record, there are still three complicated scenarios where Sentinels can make playoffs and fight for slots at Masters Tokyo and Champions, in Los Angeles.
Sentinels have not yet revealed if Marved will return to his substitute position or if TenZ will be replacing someone else. George Geddes has reported the team and IGL dephh have mutually parted ways. The in-game calling responsibilites will fall to Marved or Sacy going forward.
For the time being, Sentinels
Sentinels North America Rank #21 pANcada Bryan Luna Marved Jimmy Nguyen TenZ Tyson Ngo zekken Zachary Patrone Sacy Gustavo Rossi ' official roster is: