After months of silence and anticipation, The Guard
The Guard North America Unranked JonahP Jonah Pulice trent Trent Cairns neT Michael Bernet valyn Jacob Batio tex Ian Botsch have unveiled their roster for the 2023 Valorant season, retaining their four core players and adding Ian "tex" Botsch and Josh "JoshRT" Lee, both formerly of NRG Esports

NRG Esports North America Unranked FNS Pujan Mehta s0m Sam Oh crashies Austin Roberts ardiis Ardis Svarenieks Victor Victor Wong thwifo Zander Kim . The announcement confirms a report from last year by Dot Esports.
The Guard
@TheGuard
During the 2022 season, The Guard became a fan-favorite in the community, as the newly-minted roster made waves in the domestic scene, beating out the old guard in several crucial matches to see an international appearance at Masters Reykjavík. While the team saw a brutal beating in Iceland, failing to secure a single series, the team saw a return to form in the Last Chance qualifier, narrowly failing to qualify for Champions against the new-look 100 Thieves.
Despite the organization's growing prestige in the scene, The Guard were not one of the 30 teams selected for the 2023 partnership program. In the time since their absence from the announced list of partnered teams, The Guard have publicly been in a state of limbo, with every player except for Trent "trent" Cairns enticing outside offers during the off-season. In that time, former coach Matthew "mCe" Elmore was acquired by Cloud9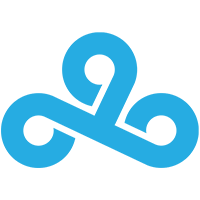 Cloud9 North America Unranked Xeppaa Erick Bach leaf Nathan Orf yay Jaccob Whiteaker Zellsis Jordan Montemurro qpert Mateja Mijovic vanity Anthony Malaspina and Ha "Sayaplayer" Jeong-woo (하정우) returned to T1
T1 Korea Unranked xeta Son Seon-ho (손선호) Sayaplayer Ha Jeong-woo (하정우) BeomJun Kim Beom-jun (김범준) ban Joseph Seungmin Oh Munchkin Byeon Sang-beom (변상범) Carpe Lee Jae-hyeok (이재혁) after a 10-month stint with The Guard.
Looking forward to 2023, tex and JoshRT round out the remaining roster, coming over from the NRG roster of yesteryear. The duo previously signed with NRG in 2021 before the organization committed to a roster rebuild following their acceptance into the 2023 partnership program last November. A tenured coach with both CS and Valorant experience, JoshRT oversaw NRG's slow and steady climb up the rankings, backed by the growing firepower of tex, who previously played for JoshRT's Prospects mix and later became a breakout player for the short-lived Equinox Esports.
The Guard will return to their upward climb as an underdog in the 2023 Valorant season, with the organization invited to the group stage of the NA Challengers League's first split. They'll face off against other eager teams vying for a spot in Challengers Ascension, where they'll get a chance to go head-to-head for a spot in the VCT Leagues.
The Guard
The Guard North America Unranked JonahP Jonah Pulice trent Trent Cairns neT Michael Bernet valyn Jacob Batio tex Ian Botsch are now: