Entering the weekend, only one spot remained in the grand finals of the NA LCQ. 100 Thieves
100 Thieves North America Rank #2 bang Sean Bezerra Cryocells Matthew Panganiban stellar Brenden McGrath Derrek Derrek Ha Asuna Peter Mazuryk defeated FaZe Clan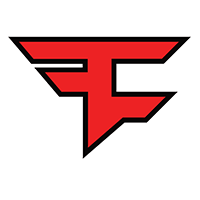 FaZe Clan North America Rank #6 POISED Kevin Ngo BABYBAY Andrej Francisty 3-0 to move one win away from representing NA at Champions 2022 in Istanbul.
Two of the biggest brands in all of esports fought for a chance to battle The Guard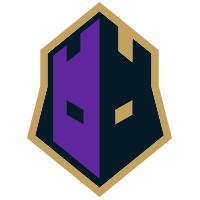 The Guard North America Rank #5 trent Trent Cairns for a spot at the biggest event of the year. The rivalry between 100T and FaZe has heated up in the last couple of months after being mostly on the backburner through Valorant's history.
In the Stage 2 playoffs, 100T defeated FaZe in the opening round, but FaZe got revenge later in the lower bracket to eliminate them from Copenhagen contention. This tournament, FaZe won the opening engagement, and 100T were hunting for revenge in the lower bracket.
Their paths since the first round LCQ confrontation have diverged wildly. FaZe got crushed by The Guard in the winners finals, and 100T steadily picked up momentum with wins over fellow big name teams Sentinels
Sentinels North America Rank #12 pancada Bryan Luna TenZ Tyson Ngo dephh Rory Jackson SicK Hunter Mims zekken Zachary Patrone Sacy Gustavo Rossi and Cloud9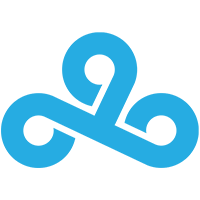 Cloud9 North America Rank #4 Xeppaa Erick Bach leaf Nathan Orf yay Jaccob Whiteaker Zellsis Jordan Montemurro vanity Anthony Malaspina .
Being a Bo5, each team only got one map ban. 100T banned Fracture; although 100T have only ever suffered three losses on Fracture, two of those were to FaZe. FaZe just banned their perma-ban of Bind.
Icebox was the first battleground of the series. BABYBAY decided to make a statement with a pistol round 4K. FaZe almost lost their anti-eco second round, but supamen defused the spike in a 1v1 against Will . A 1v2 clutch by POISED in the fourth round delayed 100T's attempt to recapture the early momentum.
BABYBAY starts the match off right.
A crazy fifth round saw an attackers Viper's Pit deployed in the mid-to-A elbow, and bang played off it to secure his own 4K. Both teams battled back and forth for a lead that refused to stay with one team for more than a round. They reached three, four, five, and six, rounds each in quick succession to end the first half.
It took no time for FaZe to jump out to the early second half lead. 100T immediately answered with three rounds in a row. A Tour de Force 3K by Will couldn't stop FaZe from tying the game again. Finally, 100T managed to pull ahead by more than one round. Their defense suffocated FaZe's aggression en route to a 13-10 victory.
Despite Will and stellar going a combined 1-9 in opening duels, 100T recovered enough rounds to pull through. Viper player bang dominated the server with 190 ADR.
FaZe picked Breeze even though they lost it to 100T in the first round of these playoffs. They continued their pistol dominance and took their third straight 2-0 halftime lead.
BABYBAY's Marshal 4K.
It took a clutch by stellar to continue the trend of 100T winning the third round anti-bonus.They slowly established their economy and cleanly trudged ahead into the lead. Sova player flyuh won a clutch and got a 4K in the next round, but that round was plucked away by stellar with a clutch of his own.
100T extended their lead to 6-3, but FaZe continued to put up a good fight. The lead was reduced to a single round before a Will Blade Storm 3K snatched the final round to give 100T the 7-5 halftime lead.
An aggressive push onto the open B and almost into the defender spawn helped 100T secure their first pistol round of the match. They easily converted it into five straight rounds and the 12-5 lead.
Needing a hero moment to keep FaZe alive, BABYBAY whiffed his Blade Storm. The hero moment came instead from flyuh and another 4K from the Sova player, but it was all for naught as 100T easily closed the map 13-6.
Asuna led the way for the victorious thieves. He notched 23 kills and a flawless six opening duel victories. His former First Strike champion dicey struggled for FaZe. He and supamen were the top performers in FaZe's two wins this LCQ, and the absence of their impact was felt dearly in FaZe's losses.
BABYBAY decided to take the phrase "hot hands" literally when he brought out Phoenix on Ascent. In another unconventional move, FaZe chose to start on the attack of the massively defender-sided map. That choice would soon haunt them.
100T rolled to a 4-0 lead capped off by a bang 4K. FaZe started to find their footing, but Asuna quickly pulled the rug out from under their feet with a 3K on a 3v4 retake. 100T pulled out big play after big play to steamroll to a lead. In consecutive rounds, Will clutched a 1v1, bang got an ace, and Will got a 4K.
No anchor was as hard to move as bang today.
It took 10 rounds for BABYBAY to get his first kill. It came during a critical eco round that gave FaZe a sliver of hope. A dicey clutch gave FaZe three rounds in the half going into their Ascent defense.
Pistol round aggression by FaZe led to mixed results and a 2v2 retake. In the end, bang won the round from the back of the A site like he had been doing the entire first half. 100T stuck to the formula by taking the A site and letting bang get another 3K in the post-plant. 100T kept their foot on the gas in a 13-3 stomp.
100T got their revenge for their previous loss to FaZe and will face The Guard in the grand finals. The hero of the match, bang, put up 63 kills in only 58 rounds which outpaced every player on FaZe by at least 22 kills. FaZe only won eight full buy rounds the entire series, and half of them occurred in the first map.
Looking Ahead
Only one game remains in the NA LCQ. The winner of 100T vs. The Guard will move on to Champions 2022 in Istanbul to join fellow NA competitors OpTic Gaming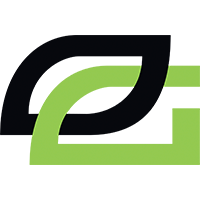 OpTic Gaming Inactive and XSET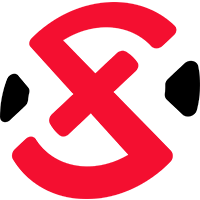 XSET Inactive .