The oldest player on The Guard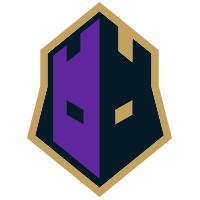 The Guard North America Rank # JonahP Jonah Pulice Sayaplayer Ha Jeong-woo (하정우) trent Trent Cairns neT Michael Bernet valyn Jacob Batio , and its sole esports veteran, is Sayaplayer . He's 23, and competed in Overwatch's top competitions for four years. Only one other player on the roster is old enough to legally drink in the U.S.
JonahP is 21. Both neT and the team's in-game leader, valyn , are 19. trent is just 17 years old, still a junior in high school.
Put together, their average age is a hair under 20.
The one exception to the team's inexperience is mCe , the team's 31-year-old coach and a former professional Counter-Strike player and coach.
"I think him being a veteran and him being able to coach five players who are individually skilled and went unnoticed is crazy for him," trent said. "And I think he needs to get a lot more recognition because he's the main reason for our success."
The Guard are built on a foundation of effective scouting of talented and coachable young players. That's the reason mCe is such an important part of the team, valyn said, who is helping the whole roster become the best players they can be individually and as a team.
Four of The Guard's five players came together toward the end of 2021, while the fledgling organization was using the final month and a half of the year to settle on its roster for VCT 2022. Between the team's unremarkable performances during that time, and its dearth of established stars, The Guard flew under the radar during the first couple of months of the roster's formation.
Wondering how a few "rookies" toppled some of NA's best?
Get a closer look at our team and
#VCT
journey so far.
#StandGuard
Sayaplayer was the roster's biggest name brand to stick with the team, not just for his professional Overwatch experience, but for his time finding his fit on the T1

T1 North America Rank #13 thwifo Zander Kim xeta Son Seon-ho (손선호) ban Joseph Seungmin Oh Munchkin Byeon Sang-beom (변상범) steel Joshua Nissan roster under the alias Spyder. But he never quite blossomed on T1 as his fans from Overwatch hoped he would, and even he had lost some of the luster he first entered Valorant with.
The other three players all had limited experience with major organizations. Both JonahP and valyn had played for the struggling Complexity
Complexity Inactive RetrQ Alex Kadan trial Governor Peter No truo Robert Pham jcrueL Joel Cruel agM Michael Abood roster, even as teammates for a short few months, and JonahP had gone on to play for Immortals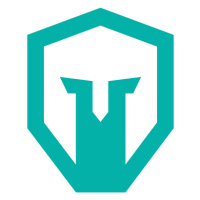 Immortals Inactive in the final few months of the team's Valorant operations. neT's experience was even more limited: He trialed for Andbox
Andbox Inactive Oderus Chad Miller mummAy Anthony DiPaolo Lear Dayton Akau Jonaaa6 Jonard Penaflor vice Daniel Kim for a couple of tournaments, and then played for the Knights in another event.
Naturally, no one batted an eye when the roster failed to make waves. But that changed when, as valyn put it, mCe "scouted a demon" to replace one of The Guard's original players, psalm .
"Ever since we picked up trent I feel like the whole team has clicked," valyn said.
The Guard's first tournament title was the very first tournament trent played with the young team, a Nerd Street Gamers Winter Open in January. A little more than a week later, The Guard sealed its spot in the Challengers 1 group stage through an impressive run in the first open qualifier.
XSET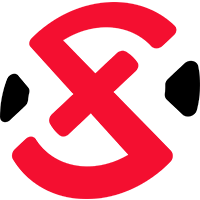 XSET North America Rank #5 Cryocells Matthew Panganiban dephh Rory Jackson zekken Zachary Patrone AYRIN Jordan He BcJ Brendan Jensen defeated The Guard in that first open qualifier, only to lose to the upstart squad in the group stage nearly a month later. Cloud9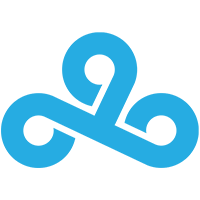 Cloud9 North America Rank #4 curry Rahul Nemani Xeppaa Erick Bach leaf Nathan Orf mitch Mitch Semago vanity Anthony Malaspina inflicted The Guard's only group stage defeat, and then later lost to them in the match to qualify for Masters. OpTic Gaming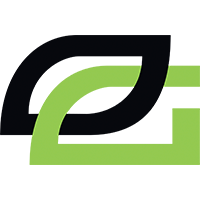 OpTic Gaming North America Rank # crashies Austin Roberts FNS Pujan Mehta Victor Victor Wong Marved Jimmy Nguyen yay Jaccob Whiteaker knocked The Guard out of the upper bracket of the Challengers playoffs, but lost to them in the grand finals a couple of days later.
In fact, the only team to beat The Guard more than once in its entire history is Zero MarksMen Black
Zero MarksMen Black North America Rank #55 syfi Samir Karimov bjor Joseph Bjorklund pho Mike Panza Critical Tristan Trinacty b0i Aaron Thao , who got in one victory before they added trent, and one victory after. Their inability to be beaten twice is a testament to both the coach all of the players praise, and the rapid growth of the budding prospects he scouted.
"When you pick up a new team — when you pick up fresh talent — you can kind of make them into players you want," valyn said. "And because we're new we don't have a set style that we've become accustomed to over multiple years of playing Counter-Strike or since the beginning of this game. We're molding under mCe and how he wants to run this team, or run the structure. He's such a good coach and has such a good eye for the game that if we just all listen to him and trust in him we're gonna be the best."
He says his team is a contrast to the veteran teams they've played against.
"I don't want to say they're capped, but people know their potential."
So far, The Guard have been rewarded for investing entirely on potential rather than proven stars. According to trent, the team has been in a bootcamp together for about two and a half months, where their growth has continued to accelerate. But that bootcamp has also fostered another component key to the team's success, one that cannot be coached.
Remember what valyn said about the team clicking? He didn't mean just in the server, and just in terms of performance. He was also talking about the team's chemistry.
"We all know each other really well, our chemistry is pretty high, and we've been able to keep our morale up really well," trent said of his team's time bootcamping. "We're always hanging out — like, we live together. We're always doing everything together. So just doing outside activities, just hanging out, it really boosts your friendship with them, and it makes you want to win with them."
"We're more than just teammates," valyn concurred. "And that's a big reason why our chemistry is so good."
valyn explained the value of the team's chemistry by using practice as an example. He said that it isn't always smooth, teams will go through bumps and struggles in practice, but if everyone on the team is friends with each other, then they're going to learn together at the end of the day.
"So I think that's a big part of our success."
Ending the weekend still thinking about this moment 💜
#StandGuard
No one pair of players on the team exemplifies the broader team's chemistry quite like valyn and trent do. trent said valyn is "probably like my best friend."
valyn used a few more words to describe their friendship.
"He's my boy. He's got me, I got him," he said. "I just feel like, even if I was at school, I would like to hang out with someone like trent."
The Guard has reaped the rewards of that chemistry to keep the team's vibes upbeat so that their momentum never falters. The team has, in turn, used that momentum to thrash the best of North America. During the Challengers group stage, The Guard beat Luminosity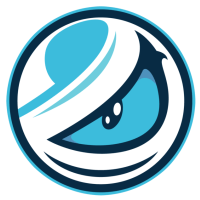 Luminosity Inactive moose Kaleb Jayne mada Adam Pampuch dazzLe Will Loafman bdog Brandon Sanders TiGG Tanner Spanu 13-1 on Haven, and beat 100 Thieves
100 Thieves North America Rank #2 bang Sean Bezerra stellar Brenden McGrath Will William Cheng Derrek Derrek Ha Asuna Peter Mazuryk 13-0 on Ascent. Then in the playoffs, they beat Sentinels
Sentinels North America Rank #1 TenZ Tyson Ngo ShahZaM Shahzeb Khan shroud Michael Grzesiek dapr Michael Gulino Zellsis Jordan Montemurro 13-1 on Icebox.
The best any other North American team did in a single map over the course of the group stage and playoffs was 13-2.
And that's still not enough for The Guard. They want to beat the best the rest of the world has to offer just as badly.
"We went out and we smoked people in the qualifier, we smoked people in groups, and we're just as hungry as we were day one," valyn said after his team beat Sentinels — smoked them, at least on Icebox — in the playoffs.
The improbability of The Guard's ascension is not lost on them. "Three or four months ago, I wouldn't even have thought about this at all," trent said. "Like this was not even gracing my mind that we would be here. That I would be here."
But any team who dismisses their run as a fluke, or who takes for granted the inexperienced squad will fall apart at what is the majority of the team's first major LAN, will be making a mistake that many other teams have made over the last few months.
That's a mistake that could spell a 13-1 defeat, or even worse.