TSM

TSM North America Rank #6 gMd Anthony Guimond seven Johann Hernandez hazed James Cobb NaturE Nicholas Garrison corey Corey Nigra have revealed their 2023 Challengers lineup featuring two fresh additions from Gen.G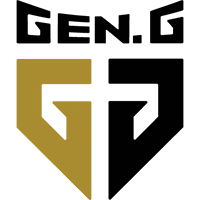 Gen.G Korea Rank #2 Meteor Kim Tae-O (김태오) k1Ng Lee Seung-won (이승원) TS Yu Tae-seok (유태석) eKo Yeom Wang-ryong (염왕룡) Secret Kim Ha-jin (김하진) and NRG Esports

NRG Esports North America Rank #8 FNS Pujan Mehta s0m Sam Oh crashies Austin Roberts ardiis Ardis Svarenieks Victor Victor Wong thwifo Zander Kim .
TSM #TSM100
@TSM
#TSM
VALORANT is officially back.
See you in Ascension.
Nicholas "NaturE" Garrison will reunite with former Gen.G teammate gMd, while James "hazed" Cobb, a member of the original TSM squad, will return to the fold after a year-long stint with NRG. The trio of Anthony "gMd" Guimond, Corey "corey" Nigra, and Johann "seven" Hernandez remain from the 2022 VCT roster.
After missing Stage 1 in the early half of 2022, TSM underwent a significant overhaul, parting with Matthew "WARDELL" Yu and signing gMd and seven. The additions were enough to qualify TSM to Stage 2, but the team struggled in groups, securing only one win in the five-week season.
Absent from the Americas partnership league, TSM will instead compete in Challengers next year. Open qualifiers for the circuit begin on Jan. 9.
TSM

TSM North America Rank #6 gMd Anthony Guimond seven Johann Hernandez hazed James Cobb NaturE Nicholas Garrison corey Corey Nigra 2023 is: