Natus Vincere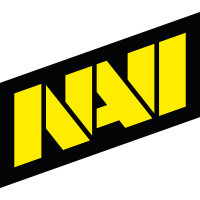 Natus Vincere Europe Rank #1 ANGE1 Kyrylo Karasov Shao Andrey Kiprsky Zyppan Pontus Eek SUYGETSU Dmitry Ilyushin cNed Mehmet Yağız İpek brought two months of competition to an end, taking a 3-2 victory over Parla Esports
Parla Esports Europe Rank #10 Jlerst Naci Enes Yıldırım sociablEE Volkan Yonal lauress Toprak Kaynak Ruxic Uğur Güç jeyj7y Soner Eren Kent in the G-Loot Clash grand final in EMEA's third OFF//SEASON event.
G-Loot
@glootesports
CONGRATULATIONS TO THE VALORANT CLASH CHAMPIONS
🥳
@NAVIValorant
🥳
Natus Vincere were invited to the tournament's final stage. The former FunPlus Phoenix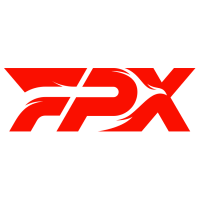 FunPlus Phoenix Inactive SUYGETSU Dmitry Ilyushin Zyppan Pontus Eek ANGE1 Kyrylo Karasov Shao Andrey Kiprsky ardiis Ardis Svarenieks squad kicked off the single-elimination bracket with a 2-0 over The Barbers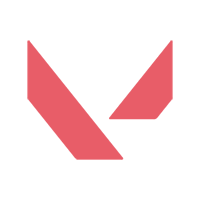 The Barbers Europe Rank #14 Kryptix James Affleck Meddo Johan Renbjörk Lundborg luckeRRR Niels Jasiek , a team which includes former Team Liquid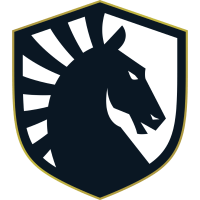 Team Liquid Europe Rank #4 Meddo Johan Renbjörk Lundborg stand-in Enzo Enzo Mestari stand-in Jamppi Elias Olkkonen nAts Ayaz Akhmetshin Sayf Saif Jibraeel Redgar Igor Vlasov soulcas Dom Sulcas players Kryptix and ec1s . NAVI then took Fire Flux Esports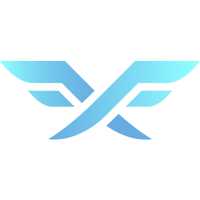 Fire Flux Esports Europe Rank #13 Wo0t Mert Alkan yetujey Eray Budak dESTRUCTIVEE Hakan Lekesizer WerlasS Metin Ünal SasuKe Ufuk Göktaş — who had defeated bonk earlier — down 2-1, and followed that up with a 2-0 victory over Team Vitality
Team Vitality Europe Rank #3 MOLSI Michał Łącki Destrian Tomas Linikas Twisten Karel Ašenbrener BONECOLD Santeri Sassi ceNder Jokūbas Labutis 's 2023 squad to reach the final.
Parla, on the other hand, had to play through the longest possible path on their way to a tournament victory, coming all the way from their regional Turkey/MENA qualifier where they placed second. That qualifier placed them in the Showdown stage, where just one Bo3 victory would place Parla in the main event. BRATAN MIX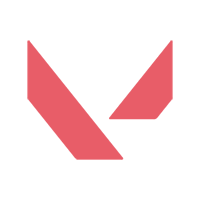 BRATAN MIX Inactive paTiTek Patryk Fabrowski zeddy Nikolai Lapko , their opponents, forfeited and Parla swept through the bracket on their way to the Showdown's final. bonk
bonk Europe Rank #20 chiwawa Egor Stepanyuk SEIDER Mathias Seider Kicks Kimmie Laasner bonkar Malkolm Rench juseu Elric Belland , the former Finest

Finest Inactive dESTRUCTIVEE Hakan Lekesizer Kicks Kimmie Laasner bonkar Malkolm Rench core, won the final 2-1.
In the main event, Parla charted a similar path to NAVI's and had no trouble reaching the grand finals: the Turkish squad swept Team hz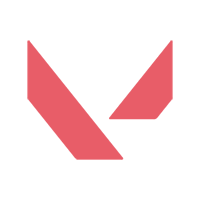 Team hz Europe Rank #62 tellfeenzo Artem Pashkov dreAms Adel Smirnov Daisuke Alexander Gushin alain Ion Miscu and Team Divinity
Team Divinity Europe Rank #19 pyrolll Artur Minin kENZ Andrey Efimov ALLIN Ivan Yukin Tian Vadim Filkin Optimist George Kazmin to reach the semifinals. There, they faced Giants Gaming
Giants Gaming Europe Rank #30 Fit1nho Adolfo Gallego nukkye Žygimantas Chmieliauskas hoody Aaro Peltokangas rhyme Emir Muminovic Cloud Kirill Nehozhin , who took map one of the match (Haven) 13-6, but Parla replied with two strong wins that placed them in the grand final over the partnered team.
In the grand final, Parla were the first to get the upper hand on Haven (13-6). NAVI replied with a strong one-two on Pearl (13-7) and Ascent (13-2), but Parla outlasted them on Icebox (13-11). The decider fell NAVI's way, with the team taking Breeze (13-7) to crown themselves G-Loot Clash champions.
The year is not yet over for Parla Esports, whose squad is showing top form in the months leading up to the start of Challengers competition. On December 4 they face SuperMassive Blaze, in the grand final of the ESA Open Fire All Stars.
NAVI have put a stop to their 2022 run. Despite a slot still being open in the Red Bull Home Ground #3, the organization revealed on a blog post on their website that they'll only return to competition for the VCT 2023's Kickoff Tournament. The first tournament of the 2023 circuit runs from February 14 to March 5 in São Paulo, Brazil.