Team Liquid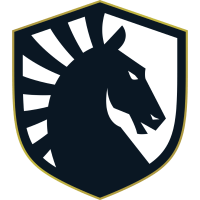 Team Liquid Europe Rank #2 Jamppi Elias Olkkonen Nivera Nabil Benrlitom soulcas Dom Sulcas ScreaM Adil Benrlitom Dreamas Aurimas Zablockis have benched inaugural member Travis "L1NK" Mendoza; Aurimas "Dreamas" Zablockis will play in his place for the remainder of Stage 2: Challengers.
Team Liquid Valorant
@LiquidValorant
L1NK has been a part of Liquid ever since they were known as fish123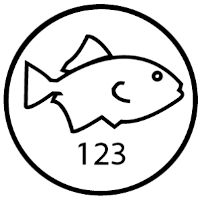 fish123 Inactive Kryptix James Affleck ScreaM Adil Benrlitom L1NK Travis Mendoza ec1s Adam Eccles soulcas Dom Sulcas . Liquid were a powerhouse in the EMEA region, placing fourth at Masters 2: Reykjavik, nearly qualifying for Masters 3: Berlin, and finishing in the top four of Champions 2021 after their defeat to Acend
Acend Europe Rank #3 vakk Vakaris Bebravičius MONSTEERR Ondřej Petrů cNed Mehmet Yağız İpek starxo Patryk Kopczynski , the eventual winners.
After a stellar run in the latter half of 2021, Team Liquid hoped to keep the momentum going for Stage 1: Challengers. L1NK and company finished with a 3-2 record and entered as the third seed from Group A. However, Liquid placed fourth after defeats to FunPlus Phoenix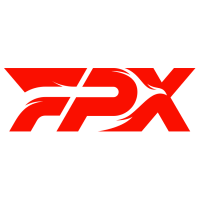 FunPlus Phoenix Europe Rank #11 SUYGETSU Dmitry Ilyushin Zyppan Pontus Eek ANGE1 Kyrylo Karasov Shao Andrey Kiprsky ardiis Ardis Svarenieks and G2 Esports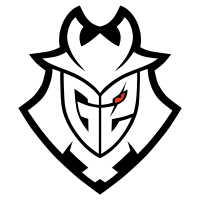 G2 Esports Europe Rank #7 hoody Aaro Peltokangas Meddo Johan Renbjörk Lundborg Mixwell Oscar Cañellas AvovA Auni Chahade nukkye Žygimantas Chmieliauskas .
After FPX were unable to attend Masters 1: Reykjavik, Team Liquid were sent as the EMEA third seed. They made their last-minute inclusion worthwhile, finishing as the top seed from Group B after swiftly defeating KRÜ Esports
KRÜ Esports Latin America South Rank #1 delz1k Joaquin Espinoza NagZ Juan Pablo Lopez Klaus Nicolas Ferrari Mazino Roberto Rivas keznit Angelo Mori and XERXIA Esports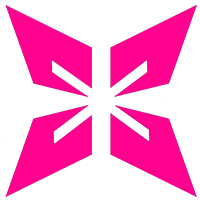 XERXIA Esports Asia-Pacific Rank # Surf Thanachart Rungapajaratkul Crws Thanamethk Mahatthananuyut sScary Nutchapon Matarat foxz Itthirit Ngamsaard Sushiboys Panyawat Subsiriroj . But Team Liquid were stopped in the upper bracket by eventual finalist LOUD

LOUD Brazil Rank # Sacy Gustavo Rossi aspas Erick Santos saadhak Matias Delipetro pancada Bryan Luna Less Felipe de Loyola , and ultimately placed in the top eight after their loss to eventual bronze medalist ZETA DIVISION
ZETA DIVISION Japan Rank #2 Laz Ushida Koji crow Maruoka Tomoaki Dep Yuuma Hisamoto SugarZ3ro Shota Watanabe TENNN Tenta Asai . After Masters, Liquid made the tough decision to cut head coach Connor "Sliggy" Blomfield, citing internal differences as the reason for his departure.
Dreamas recently played for OG LDN UTD
OG LDN UTD Europe Rank # Boo Ričardas Lukaševičius feqew Lukas Petrauskas Destrian Tomas Linikas MOLSI Michał Łącki hype Tautvydas Paldavicius , a team which he had been a part of since October 2021. They made their mark on Redbull Homeground, where they finished in the top eight. OGLU were able to qualify in the second closed qualifier of Stage 1: Challengers after defeating EXCEL

EXCEL Europe Rank #61 Moe40 Muhammad Hariff chiwawa Egor Stepanyuk paTiTek Patryk Fabrowski FoxieGG Tyler Lowton ALIVE Gilad Hakim . However, Dreamas and his team weren't able to qualify for playoffs, finishing with a 2-3 record. As a result, Dreamas was dropped from OG LDN UTD for ex- Alliance
Alliance Europe Rank #20 Nille Nichlas Busk MALFOy Claes Søgaard kodazy albert Albert Mikkelsen SEIDER Mathias Seider member Tautvydas "hype" Paldavicius, just before the second stage.
Team Liquid are currently 2-1 in Group B, and are set to battle Natus Vincere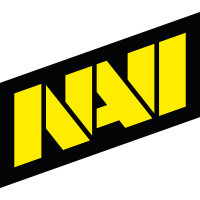 Natus Vincere Europe Rank #26 Cloud Kirill Nehozhin zeddy Nikolai Lapko dinkzj Denis Tkachev Duno Mikhail Fokin 7ssk7 Artur Kurshin today.
With the benching of L1NK, Team Liquid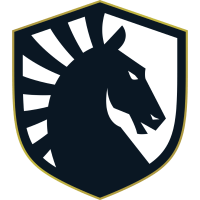 Team Liquid Europe Rank #2 Jamppi Elias Olkkonen Nivera Nabil Benrlitom soulcas Dom Sulcas ScreaM Adil Benrlitom Dreamas Aurimas Zablockis are now: