Talon Esports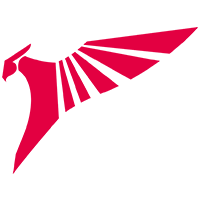 Talon Esports Asia-Pacific Rank #12 Crws Thanamethk Mahatthananuyut Patiphan Patiphan Chaiwong JitBoyS Jittana Nokngam lenne Lim You Xiang Lionel ban Joseph Seungmin Oh Governor Peter No have completed their roster with the signings of Joseph "ban" Seungmin Oh, Lim "lenne" You Xiang Lionel, and Peter "Governor" No.
The trio of players each hail from different teams who competed in the VCT last year, albeit in different regions.
Imported to T1
T1 Korea Rank #3 xeta Son Seon-ho (손선호) Sayaplayer Ha Jeong-woo (하정우) Rossy Daniel Abedrabbo Carpe Lee Jae-hyeok (이재혁) iZu Ham Woo-ju (함우주) k1Ng Lee Seung-won (이승원) xccurate Kevin Susanto last season, ban helped take his team to both Masters: Tokyo and Champions after placing third in the Pacific League. Shortly after their top 12 finish at Los Angeles, the organization released three of their starters, leaving ban without a home.
Team Secret

Team Secret Asia-Pacific Rank #14 invy Adrian Jiggs Reyes BORKUM Jim Timbreza JessieVash Jessie Cuyco Jremy Jeremy Cabrera NDG Noel De Guia picked up lenne from BLEED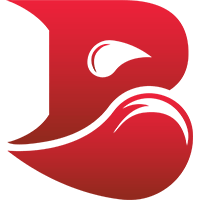 BLEED Asia-Pacific Rank #2 sScary Nutchapon Matarat Deryeon Derrick Yee crazyguy Ngô Công Anh yay Jaccob Whiteaker Egoist Javier Chua ahead of their 2023 season and started their year off by upsetting Team Liquid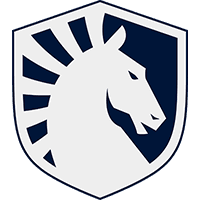 Team Liquid Europe Rank #5 Jamppi Elias Olkkonen nAts Ayaz Akhmetshin Enzo Enzo Mestari Mistic James Orfila Keiko Georgio Sanassy during their opening match at LOCK//IN. The team was ultimately unable to qualify for Tokyo following their winless exit from the Pacific League playoffs. After falling to ZETA DIVISION
ZETA DIVISION Japan Rank #2 Laz Ushida Koji yuran Yushin Hato hiroronn Hiroki Yanai Dep Yuma Hashimoto SugarZ3ro Shota Watanabe in the grand finals of the Pacific LCQ, Team Secret bid farewell to lenne and veteran Jayvee "DubsteP" Paguirigan back in September.
Governor spent his 2023 abroad in the NA Challengers League with Turtle Troop
Turtle Troop North America Rank #7 WeDid Matthew Suchan Add3r Jack Hayashi dazzLe Will Loafman moose Kaleb Jayne bdog Brandon Sanders . The former Squirtle Squad
Squirtle Squad Inactive Add3r Jack Hayashi Okeanos Anthony Nguyen WeDid Matthew Suchan Harmful Mohammed Choudhary Governor Peter No roster struggled against the competition and barely missed out on both the Mid-Season Invitational and playoffs by just one placement. Their performance sent them to the Play-In Relegation, where the troop were able to retain their spot in the League by defeating MAD Lions
MAD Lions Inactive BlackHeart Hasan Hammad bjor Joseph Bjorklund N4RRATE Marshall Massey Ange Adam Milian Trick Justin Sears and OREsports
OREsports North America Rank #12 nillyaz Chase Linder fiziq Lucas Blow Paincakes Jake Hass . Throughout his long-term off season, Governor was seen playing with different rosters before announcing he had departed the team prior to his signing with Talon.
Talon's best achievement in 2023 was their top eight finish at LOCK//IN. The team took down both MIBR

MIBR Brazil Rank #4 jzz João Pedro Mazin Matheus Araújo artzin Arthur Araujo RgLMeister Matheus Rodigoli frz Leandro Gomes and Evil Geniuses
Evil Geniuses North America Rank #1 Boostio Kelden Pupello ScrewFace Kyle Jensen Demon1 Max Mazanov Ethan Ethan Arnold C0M Corbin Lee jawgemo Alexander Mor before falling to DRX
DRX Korea Rank #1 stax Kim Gu-taek (김구택) Rb Goo Sang-Min (구상민) Zest Kim Ki-seok (김기석) BuZz Yu Byung-chul (유병철) MaKo Kim Myeong-gwan (김명관) Foxy9 Jung Jae-sung (정재성) in a three-map series. Unfortunately, the roster faltered within the Pacific League and missed out on playoffs after placing ninth in the league. Forced to fight for a spot at Champions in their regional LCQ, Talon eliminated DetonatioN FocusMe
DetonatioN FocusMe Japan Rank #23 JoXJo Cho Byung-yeon (조병연) neth Yusuke Matsuda Meiy Ibuki Seki popogachi Souta Morita SSeeS Tomonori Okimura Suggest Seo Jae-young (서재영) before being sent home by Gen.G
Gen.G Korea Rank #4 Munchkin Byeon Sang-beom (변상범) t3xture Kim Na-ra (김나라) Meteor Kim Tae-O (김태오) Lakia Kim Jong-min (김종민) Karon Kim Won-tae (김원태) .
Soon after, the organization released two core players and their coach, leaving vacancies that were filled by their most recent signings.
Talon Esports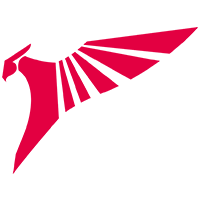 Talon Esports Asia-Pacific Rank #12 Crws Thanamethk Mahatthananuyut Patiphan Patiphan Chaiwong JitBoyS Jittana Nokngam lenne Lim You Xiang Lionel ban Joseph Seungmin Oh Governor Peter No are now: