Historically, EMEA has been the strongest region in Valorant esports. At most international LANs, the western superregion has held the most spots and dominated the top seats at these events. Things shouldn't change this year, right?
Well, there's one hurdle EMEA has never been able to get over. Overall, the region has three international titles: Masters Berlin, Champions 2021, and Masters Copenhagen. However, the first LAN of both 2021 and 2022 — notably hosted in Reykjavik — have always eluded them. In other words, EMEA has never kicked off a VCT year with a title abroad.
But those were Masters events. This is LOCK//IN. And several old names are making a comeback.
FNATIC: always the title contenders, never the title holders
FNATIC

FNATIC Europe Rank #1 Leo Leo Jannesson Derke Nikita Sirmitev Boaster Jake Howlett Chronicle Timofey Khromov Alfajer Emir Ali Beder have been a part of EMEA for as long as can be remembered. Under their original SUMN FC
SUMN FC Inactive Moe40 Muhammad Hariff doma Domagoj Fancev Mistic James Orfila Boaster Jake Howlett tsack Konstantinos Theodoropoulos name, the team placed second at First Strike. A couple months later, they finished second again, this time at Masters Reykjavik in a 3-0 loss to Sentinels
Sentinels North America Rank #16 pANcada Bryan Luna Marved Jimmy Nguyen TenZ Tyson Ngo dephh Rory Jackson zekken Zachary Patrone Sacy Gustavo Rossi that shook the team. Boaster is the only player still in the squad to have played First Strike, while he and Derke are the only ones to have attended the Reykjavik grand final.
The team went bold in 2022, bringing on superstar fragger Alfajer . He helped FNATIC reach fourth at Masters Copenhagen and top six at Champions, but not even that was enough. For 2023, mastermind Boaster has enlisted the help of Leo and Chronicle , two of Europe's most standout players. The former was the top performer during his time on Guild Esports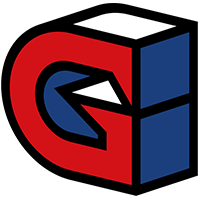 Guild Esports Inactive Yacine Yacine Laghmari , playing several roles, while Chronicle's similar flexibility helped Gambit Esports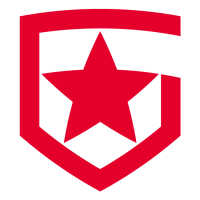 Gambit Esports Inactive Redgar Igor Vlasov Chronicle Timofey Khromov d3ffo Nikita Sudakov sheydos Bogdan Naumov nAts Ayaz Akhmetshin on their path to glory at Masters Berlin in 2021.
With a star-studded squad and three big brains behind the guns — Boaster, coach Mini , and assistant coach slk — FNATIC are ready for São Paulo. But if they want success in LOCK//IN, they have to face their demons. FNATIC play Sentinels on February 24, the first match of the day.
The EMEA starboys are headed to LOCK//IN. (Photo by Colin Young-Wolff/Riot Games)
Team Vitality: from VRL superstars to hopeful VCT stars
Another one of Europe's oldest names, Team Vitality
Team Vitality Europe Rank #3 MOLSI Michał Łącki Destrian Tomas Linikas Twisten Karel Ašenbrener BONECOLD Santeri Sassi ceNder Jokūbas Labutis dabbled in VCT events throughout 2021, but success eluded them. The team's best achievement was a top-four finish at Stage 2: Challengers 2 in 2021. Soon after, in 2022, they were relegated to the VRL system in Europe (now rebranded to VCL) as they were unable to reach Challengers. Despite a lackluster Stage 1, the EMEA shuffle allowed Vitality a new roster which let them win VRL France in Stage 2.
The French title gave them a slot at the VRL Finals, where they finished second to FUT Esports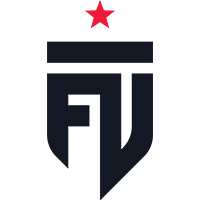 FUT Esports Europe Rank #4 MrFaliN Furkan Yeğen AtaKaptan Ata Tan Muj Serhat Yüksel MOJJ Buğra Kiraz qRaxs Doğukan Balaban qw1 Konuralp Şahin . Best of the rest wasn't enough for Vitality, which signed Strong and marcus_askildsen to their coaching squad, as well as former OGLU duo Destrian and MOLSI . The revamped roster already has two top-four finishes under its belt. After G-Loot Clash, Vitality showed up in convincing fashion for Home Ground 3, where they stole wins off of KRÜ Esports
KRÜ Esports Latin America South Rank #2 keznit Angelo Mori NagZ Juan Pablo Lopez Klaus Nicolas Ferrari Melser Marco Eliot Machuca Amaro DaveeyS Santiago Galvis Ruiz axeddy Carlos Alberto and Team Heretics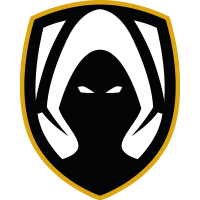 Team Heretics Europe Rank #6 Mixwell Oscar Cañellas AvovA Auni Chahade zeek Aleksander Zygmunt Boo Ričardas Lukaševičius keloqz Cista Wassim before KRÜ Esports
KRÜ Esports Latin America South Rank #2 keznit Angelo Mori NagZ Juan Pablo Lopez Klaus Nicolas Ferrari Melser Marco Eliot Machuca Amaro DaveeyS Santiago Galvis Ruiz axeddy Carlos Alberto cut their run short in the semifinals.
If, in under a month, Vitality can take wins off of KRÜ and Heretics, what can they do after two more months of preparation? The world will have to wait for February 23, when they face off Global Esports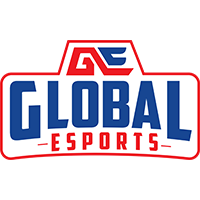 Global Esports Asia-Pacific Rank #10 Bazzi Park Jun-ki (박준기) t3xture Kim Na-ra (김나라) SkRossi Ganesh Gangadhar WRONSKI Michael Wronski Lightningfast Abhirup Choudhury Monyet Cahya Nugraha AYRIN Jordan He in the day's opener.
One isn't enough, is it BONECOLD? (Photo by Michal Konkol/Riot Games)
Team Heretics finally arrive on the international stage
For Team Heretics, a trip abroad has been long overdue. For a long time, Heretics seemed like a one-hit wonder. They were the winners of First Strike, way back in December 2020 when teams still competed exclusively online, but have only returned to one VCT event since. After that title, Heretics only returned to the top flight of Valorant for Stage 1: Masters, where they placed second.
The team quickly fell apart, and the rebuild didn't allow for success in VRL Spain, where they had to fight off relegation in Stage 1 and narrowly avoided it in Stage 2. Their end-of-year changes allowed them to win the Crossfire Cup, the team's first tournament win in over a year and a half, but their new team's first showing against partnered teams, at Home Ground 3, felt underwhelming to many as they bombed out in the top six.
Heretics will be the fourth EMEA squad to step on the LOCK//IN stage, taking on Evil Geniuses
Evil Geniuses North America Rank #12 Boostio Kelden Pupello ScrewFace Kyle Jensen Demon1 Max Mazanov Ethan Ethan Arnold BcJ Brendan Jensen C0M Corbin Lee Apoth Vincent Le Reformed Jeffrey Lu jawgemo Alexander Mor for the opening match of February 15.
Reunited, and it feels so good... (Photo by Colin Young-Wolff/Riot Games)
The not-so-gentle Giants return to the VCT
Giants Gaming
Giants Gaming Europe Rank #43 Fit1nho Adolfo Gallego nukkye Žygimantas Chmieliauskas hoody Aaro Peltokangas rhyme Emir Muminovic Cloud Kirill Nehozhin were, during 2020, Spain's undisputed best squad. But they struggled in Europe, even after signing a European core in 2021. Midseason changes saw the team crash land in Stage 3: Challengers 2, disrupting the scene for a few weeks as they headed to a top-six finish in the following Challengers Playoffs. That roster also found victory in the LVP Rising Series #3 and a third place at Home Ground 2.
But in 2022, Giants struggled. Despite being a constant headliner in VRL Spain, the team was never able to make it past the top four in playoffs and bombed out of the Crossfire Cup in the top eight. However, their offseason rebuild brought in big names such as nukkye , hoody , rhyme , and Cloud , allowing them to reach the top four at the G-Loot Clash.
The signing of big EMEA names and the return of rhyme from NA to IGL in Europe might just be what Giants need for a gentle landing in the VCT. Their opening match will be on February 13, LOCK//IN's first day, against DetonatioN FocusMe
DetonatioN FocusMe Japan Rank #22 Reita Oshiro Ryu xnfri Tomoki Mariya Anthem Yoshitaka Enomoto Seoldam Park Sang-min (박상민) takej Takemori Shogo Suggest Seo Jae-young (서재영) , at 9 p.m. CET.
nukkye used to carry G2. Can he carry Giants? (Photo by Colin Young-Wolff/Riot Games)
Karmine Corp: the new kids on the block
So far, every team listed has been in Valorant for about two years. Karmine Corp

Karmine Corp Europe Rank #90 ScreaM Adil Benrlitom Nivera Nabil Benrlitom xms Alexandre Forté sh1n Ryad Ensaad Newzera Alexis Humbert are undoubtedly the new kids on the block, only entering Valorant in May 2022. But their short stay has been underwhelming, despite signing names such as Amilwa and TakaS .
For 2023, though, the story is much different.
Karmine Corp have opened their pockets and signed siblings ScreaM and Nivera , who departed Team Liquid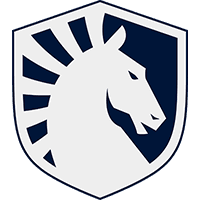 Team Liquid Europe Rank #7 Jamppi Elias Olkkonen nAts Ayaz Akhmetshin Sayf Saif Jibraeel Redgar Igor Vlasov soulcas Dom Sulcas last November. The team has also brought in xms , who finished second in both VRL NE and VRL France last year. When coupled with re-signees Newzera and sh1n , some say KCorp may have bolstered their roster with enough firepower to surprise the world on their first international showing. Others say that, while the Benrlitom brothers are two undoubtable machines, firepower alone won't win you games.
Their aim will be put to the test on February 14, when the team debuts against FunPlus Phoenix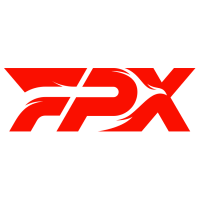 FunPlus Phoenix China Rank #3 AAAAY Zhang Yang (张杨) berLIN Zhang Bolin (張柏霖) YuChEn He Cai (何财) Yuicaw Huang Yung-chieh (黃湧傑) nizhaoTZH Tang Zehao (唐哲昊) lysoar You Hao Liang (梁优好) 's Chinese squad, opening the second day of LOCK//IN.
The Benrlitom brothers are coming for the competition. (Photo by Colin Young-Wolff/Riot Games)
While these five teams all have their own storyline, there's one key point nobody can forget: nearly half of these players have not been to an international LAN in Valorant yet. Most of them, after some success in online tournaments, worked their way here through the VRL system.
FNATIC, being the notable name they are in Valorant, are the only exception here. Every one of their players has been to at least one international LAN, and one of them — Chronicle — is a title-holder. Vitality, similarly, are led by former world champion BONECOLD .
However, this isn't all the region has to offer. The second batch of EMEA teams includes Natus Vincere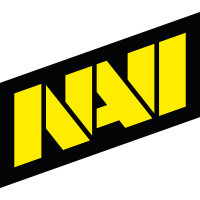 Natus Vincere Europe Rank #2 ANGE1 Kyrylo Karasov Shao Andrey Kiprsky Zyppan Pontus Eek SUYGETSU Dmitry Ilyushin cNed Mehmet Yağız İpek — who signed four of the former FunPlus Phoenix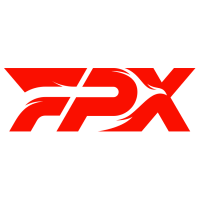 FunPlus Phoenix Inactive SUYGETSU Dmitry Ilyushin Zyppan Pontus Eek ANGE1 Kyrylo Karasov Shao Andrey Kiprsky ardiis Ardis Svarenieks players who won Masters Copenhagen — Team Liquid — who finally have a dedicated IGL in Redgar , and have also signed nAts and Sayf — and KOI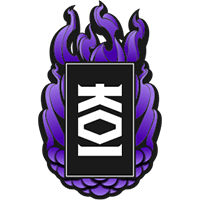 KOI Europe Rank #30 starxo Patryk Kopczynski koldamenta Jose Luis Aranguren sheydos Bogdan Naumov trexx Nikita Cherednichenko Wolfen Berkant Joshkun , who are led by koldamenta , a player known for elevating several teams to new heights.
The question isn't whether EMEA will be a title contender at LOCK//IN or not. The question is which of the region's 10 names will be there at the very end.