The second wave of Valorant Challenger Leagues has arrived, as EMEA gets its VCLs underway. At the time of publishing, only Spain and East have begun their regular seasons.
EMEA encapsulates the most VCLs after Pacific. The region has maintained every one of its 2022 VRL regions, splitting the Spain league — which previously was the only VRL for Portugal and Italy — in order to create an Italian and Portuguese VCL, increasing the total number to nine leagues.
Of the nine leagues, MENA is the only one with information publicly unavailable at the time of publishing.
Northern Europe is, despite having the least organizations (only two out of eight teams are signed to an organization), one of the leagues with the highest skill ceiling. Polaris is only carrying over three teams from its 2022 season: who cars?
who cars? Europe Rank #68 Masked Mikkel Fuglsang Davud David Alexander Vig mishu Julius Thorslund Kyhl AKIMB0 Benjamin Kronborg Radski Conrad Micheal Raduchowski , Human Tripwires
Human Tripwires Europe Rank #46 stanley Tramaine Stanley Dev0 Corey Brame conor Conor McCool Epzz Andreas Vallvingskog Polvi Niko Polvinen ec1s Adam Eccles , and HSDIRR
HSDIRR Europe Rank #19 Leare Fletcher Brigden-Knight Ale Alend Khalaf vicious Benjamin Guilotte lyNxi Felix Björklund freddan (previously KOVA

KOVA Inactive Supmah Hampus Svensson JESMUND Jesse Terävä Ale Alend Khalaf vicious Benjamin Guilotte shéd Jani Marjanen ). FOKUS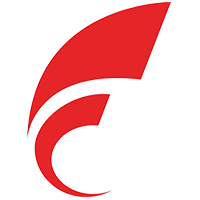 FOKUS Europe Rank #8 KPZET Victor Steensgaard purp0 Semyon Borchev Lime Jacob Foster JUGi Jakob Hansen YaBoiLewis Lewis Hughes — after their offseason changes that added KPZET and Lime from Denmark and the UK, respectively — are now operating in Northern Europe instead of DACH and have also been invited.
Finally, Promod (the Polaris organizers) have also extended invitations to bonk
bonk Europe Rank #17 chiwawa Egor Stepanyuk SEIDER Mathias Seider Kicks Kimmie Laasner bonkar Malkolm Rench juseu Elric Belland — whose newest roster includes players from several VRLs, among which are ex-FPX stand-in SEIDER and former Guild member bonkar — and Apeks
Apeks Europe Unranked MAGNUM Martin Penkov Mistic James Orfila Enzo Enzo Mestari ShadoW Tobias Flodström Keiko Georgio Sanassy , which have united former FNATIC players MAGNUM , Mistic and Enzo with former FPX player ShadoW .
The final two slots were earned by VAMONOS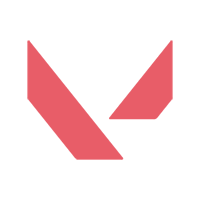 VAMONOS Europe Rank #45 Zik Sigurd Jensen Klusia Jonas Colkær Thomsen sunshine Benjamin Hornshøj Nielsen Vorwenn Tomas Baldrich Nille Nichlas Busk — a roster comprising of former Alliance players Nille and Zik , as well as former who cars? player sunshine — and Les Petit Bouffons
Les Petit Bouffons Europe Rank #26 vong Vong Nguyen Luzuh Joseph Loose KRAY Calum Knight Russ Russel Mendes L1NK Travis Mendoza , a roster hosting a multitude of British talent in L1NK , Luzuh (ex-MOUZ and Rix.GG), Russ (ex-Guild) and KRAY (ex-TENSTAR).
Spain's VCL has suffered little changes when compared to the 2022 VRL. It's one of just four 10-team leagues, keeping most of its 2022 talent. Notably, Giants Gaming
Giants Gaming Europe Rank #24 Fit1nho Adolfo Gallego nukkye Žygimantas Chmieliauskas hoody Aaro Peltokangas rhyme Emir Muminovic Cloud Kirill Nehozhin , KOI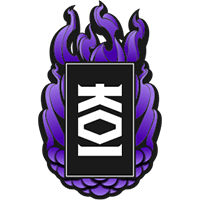 KOI Europe Rank #23 starxo Patryk Kopczynski koldamenta Jose Luis Aranguren sheydos Bogdan Naumov trexx Nikita Cherednichenko Wolfen Berkant Joshkun , and Team Heretics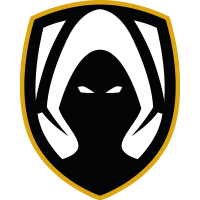 Team Heretics Europe Rank #6 Mixwell Oscar Cañellas AvovA Auni Chahade zeek Aleksander Zygmunt Boo Ričardas Lukaševičius keloqz Cista Wassim have moved up in the competitive ecosystem and are now partnered organizations in the VCT, leaving their slots vacant for the 2023 VCL. Arctic
Arctic Inactive have also apparently exited the scene, remaining teamless after dropping their 2022 roster.
Two of those four slots have been filled by AYM Esports
AYM Esports Europe Rank #236 ZeFRy David Gutiérrez Saiz mrcarrito Raúl Gala Daniel0 Daniel Bolufer Chechuu Jesús Díaz MikaEl Miguel Ángel Díaz Tolesaito Vladislav Kvantaliyan and Falcons
Falcons Europe Rank #51 synsi Jere Virtanen eXerZ Miguel Marín KILLDREAM João Ferreira Guardy Antonio Guardiola circu Fernando Puerta Jimenez . Both organizations are owned and backed by Spanish football players — Aymeric Laporte and César Azpilicueta, respectively. The former have hired Circuito Tormenta players, the second tier of Valorant in Spain, while the latter have gone bigger with names such as eXerZ , KILLDREAM and synsi . The remaining two slots have been filled by smaller Spanish organizations Zeta Gaming
Zeta Gaming Inactive Saiz Daniel Ruiz RAYZZ Alejandro Montaner Roig circu Fernando Puerta Jimenez Chechuu Jesús Díaz ease Manuel López and Ramboot Club
Ramboot Club Europe Rank #234 Rexs José Jaramago l0udly Marius Žilinskas VARES Luis Olivares shéd Jani Marjanen Bromas Jose-Antonio Ramos Gonzalez .
The final, tenth slot, belongs to jonba 's KPI Gaming
KPI Gaming Europe Rank #14 jonba Jon Baraiazarra kyrrz Álvaro Reyes shhhack Peter Belej B1SK Vitaliy Emelyanov Insider Artem Puzanov . The league has managed to retain most of its talent, barring some players leaving for the VCT or other VCLs. At the same time, notable imports include H1ber ( Team Queso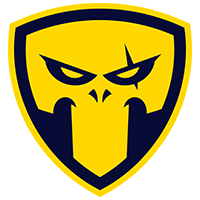 Team Queso Europe Rank #40 UNFAKE Bartosz Bernacki neptuNo Alberto González H1ber Joona Parviainen PoPiFresH Mario González lowel Christian García Antorán ), saiko ( Movistar Riders
Movistar Riders Europe Rank #235 Navarrete Andreu Navarro Blasco Vinice Adinseg Rodríguez Suárez Nixerino Nicolás Canellas Colocho dimaxx Dmytro Paliy saiko Kacper Kucharski ), and shéd ( Ramboot Club
Ramboot Club Europe Rank #234 Rexs José Jaramago l0udly Marius Žilinskas VARES Luis Olivares shéd Jani Marjanen Bromas Jose-Antonio Ramos Gonzalez ).
VCL France, unlike Spain, is a 10-team VCL that is pulling most of its talent from the region it encapsulates. Team Vitality
Team Vitality Europe Rank #3 MOLSI Michał Łącki Destrian Tomas Linikas Twisten Karel Ašenbrener BONECOLD Santeri Sassi ceNder Jokūbas Labutis and Karmine Corp

Karmine Corp Europe Rank #89 ScreaM Adil Benrlitom Nivera Nabil Benrlitom xms Alexandre Forté SHIN Ryad Ensaad Newzera Alexis Humbert have left for the VCT, and several names have dropped out of the running altogether: OG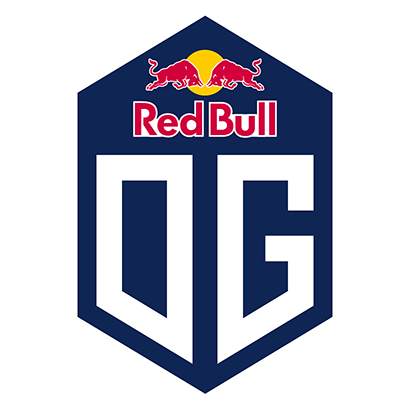 OG Inactive KONEQT Cista Adel uNKOE Benjamin Chevasson OniBy Theo Tarlier fxy0 Joey Schlosser LaAw Mathieu Plantin , Team BDS
Team BDS Europe Rank #87 bramz Bayram Ben Redjeb juseu Elric Belland , Valar Morghulis
Valar Morghulis Inactive Killu Vieillard Giovanni NRK Pedretti Charles uNKOE Benjamin Chevasson LeeN Adam Caillol LaAw Mathieu Plantin , and MAD Lions
MAD Lions Inactive KRAY Calum Knight are no longer in the French scene.
These gaps have been filled by organizations exclusively from the region: HEET
HEET Europe Rank #25 Kinguyen Nguyen Thach memset Laurent Werly b2kk Sofian Delimi Monstrum Jake Byrne waddle Wadir Taraki , 3DMAX
3DMAX Europe Rank #209 M4CHINA Ouali Manset MateliaN Elian Romagnoli blitzeN Anthony Boquillard Yotaa Yota Kaouachi Dawn Tristan Bornet , Zerance
Zerance Europe Rank #72 lux9 Lucas Danna Babax Baptiste Bertrand DarkLight Lucas Rossetto Veqaj Sylvain Pattyn Mercure Theo Maisongrande , VALIANT
VALIANT Europe Rank #188 LeeN Adam Caillol NeskaaS Sohan Bessassa Sacake Ladislav Sachr CyvOph Clement Millard Jesse Adam Čtvrtníček , Joblife
Joblife Europe Rank #53 YAYAX Yael Hountondji Killu Vieillard Giovanni rodeN Rodolphe Bianco SoOn Terence Tarlier MARCTYLINHO Marcty Bienvenu and SBG
SBG Europe Rank #34 TakaS Jonathan Paupard logaN Logan Corti Wailers Wailers Locart beyAz Beyazit Körpe nataNk Nathan Bocqueho . New and old rosters have mostly pulled from the region's pre-existing talent pools, hosting just eight imports, among them former OGLU player hype .
France has been a notable source of talent for the EMEA region, and several of those players are staying in their country to compete. The VCL France will be the stage for names such as HyP , AKUMAAAAA , TakaS , logaN , and rodeN .
Returning to eight-team leagues, DACH stands out as one of the most downgraded regions. Several big names — Kryptix , Luzuh , ozzy , elllement , DeepMans , RECIDENT and more — have flocked away from DACH in 2023 after spending the second split of 2022 and the OFF//SEASON there. DSYRE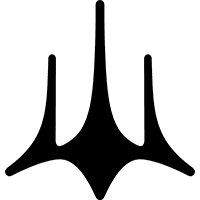 DSYRE Europe Rank #29 xazyy Alejandro Giudice caydeN Yari Olmi Tag Alessandro Voci wackie Rikardo Birjukov feqew Lukas Petrauskas Zanx and Wave Esports
Wave Esports Inactive SimonD4rk Alexandr Skovbel Click Haydem Ali Saiz Daniel Ruiz are no longer a part of the league, the latter having missed registrations deadline, leaving their roster without an organization for the league and competing under "TBD".
Unicorns of Love
Unicorns of Love Europe Rank #22 nico Nico Neumann eleo Leonard Kulish canefis James Barry Luc1d Kenny Gauthier Kühlmann Treelover Philipp Urban have stepped into DSYRE's slot, after spending most of 2022 competing in DACH's Project V VRC. They joined the OFF//SEASON DACH: Evolution - Unity competition playoffs, placing third after losses to Ovation eSports
Ovation eSports Europe Rank #37 Matrixx Iljas Amagow DisisJohn John Gabrido Leosen Leonardo Hennrich Happen Alexander Dudenhöfer NKLS Jan Niklas Benn and DSYRE. Most organizations have largely kept their rosters and/or cores, while MOUZ
MOUZ Europe Rank #35 al0rante Felix Brandl Obnoks Nico Garczarczyk murii Murat Korkmaz Filu Dawid Czarnecki iluri Ilari Puranen and ALTERNATE aTTaX
ALTERNATE aTTaX Europe Rank #178 xanarchy Nico Janssen Ambi Štěpán Beránek STAVINCI Dimitrios Smoilis Felix Felix Gerling bucher Maximilian Bucher are notable exceptions.
MOUZ have only kept al0rante from their offseason roster, filling the gaps left by former members with the likes of Obnoks , murii , and Filu . ALTERNATE aTTaX have brought on former Giants player Ambi and bucher , formerly of FOKUS.
Turkey is another 10-man VCL in this list. The country is known as a powerhouse of EMEA talent and has benefitted greatly from Riot's new system, with many big names returning to compete in Turkey. The league has just two imports across 54 players. The VCL will also include three new organizations, one to fill FUT Esports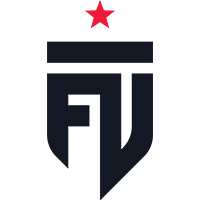 FUT Esports Europe Rank #5 MrFaliN Furkan Yeğen AtaKaptan Ata Tan Muj Serhat Yüksel MOJJ Buğra Kiraz qRaxs Doğukan Balaban qw1 Konuralp Şahin 's slot as they head for the VCT, and two more to become a 10-team league: Parla Esports
Parla Esports Europe Rank #10 Jlerst Naci Enes Yıldırım sociablEE Volkan Yonal lauress Toprak Kaynak Ruxic Uğur Güç jeyj7y Soner Eren Kent , S2G Esports
S2G Esports Europe Rank #134 reazy Kaan Ürpek RieNs Enes Ecirli russ Batuhan Malgaç pAura Melih Karaduran AslaN Ceyhun Aslan , and Digital Athletics
Digital Athletics Europe Rank #79 skylen Asil Yalçın Masic Sermet Demirer XiSTOU Göktuğ Canciğer DeepMans Yiğithan Kesici KILICARSLAN Kılıçarslan Atila cacan Mert Çaçan are now VCL teams.
The two imports are a part of İstanbul Wildcats
İstanbul Wildcats Europe Rank #115 Anima Uğurcan Aydin mini Muhammed Salman hatex Cüneyd Baş 7ssk7 Artur Kurshin braveaf Andrew Gorchakov , who have kept braveaf from last year's roster and have added 7ssk7 . AslaN and DubzWoW , from Germany and Australia, both carry dual citizenship and are Turkish.
AslaN is part of S2G, a roster which also includes pAura , russ and former SuperMassive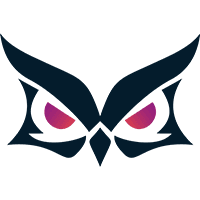 SuperMassive Europe Rank #13 sterben Emre Demirci CyderX Caner Demir Elite Efe Teber stand-in Burzzy Burak Özveren Izzy Baran Yılmaz coach 9999 , being one of the most competitive in the region. Other big names — sociablEE , Izzy , CyderX , lurzy0y0 , glovee , XiSTOU , and DeepMans — have remained in the region despite the big shuffle.
Eastern Europe's VCL is the final 10-man league in this list, also being one of the most competitive leagues in EMEA in players and size. Eastern Europe is one of the largest regions in EMEA Valorant, going so far as to encapsulate Ukraine, Greece and even Israel.
Several rosters from 2022's VRL have kept their core: Anorthosis Famagusta Esports
Anorthosis Famagusta Esports Europe Rank #50 KhA George Kostalas TheoW Theodoros Kasiolas eXampL Stavros Zazanis YouBreak Piotr Chodoła , Enterprise Esports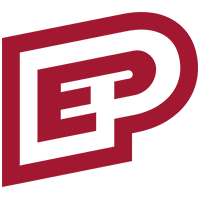 Enterprise Esports Europe Rank #38 Minny Patrik Hušek alexiiik Alex Hawlasek MaFiN Martin Vrána Cantzer Václav Jan Stezka benjyfishy Benjy David Fish , Zero Tenacity
Zero Tenacity Europe Rank #58 jas Jasiek Nieliwodzki kenobi Szymon Łabędzki qxv Jakub Sawicki xiTsha Arkadiusz Nowak , Diamant Esports
Diamant Esports Europe Rank #20 al1en Alen Pašić runneR Emil Trajkovski Patix Patrik Rozman Prti Ivan Erak Grmekista Tilen Grmek hold at least three players from last year's roster. NOM Esports
NOM Esports Europe Rank #226 n0xville UndeadXP Saar Israeli Rave splinter doNinja Shay Mandil have promoted their academy roster, while the organization's former roster core will keep playing in the VCL under Cyber Wolves Esports

Cyber Wolves Esports Europe Rank #28 ALMO Albert Moscicki Freyy Krystian Konopka Hitch Martin Srp pyrolll Artur Minin tatzuki Jovan Milovanovic . Rapid Ninjas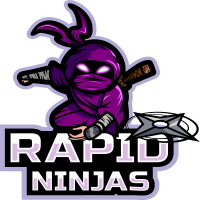 Rapid Ninjas Europe Rank #18 ikke Martin Erdei arbie Kornel Holecz hussaR Bence Huszár Kwixy Patrik Liesinger Chadi Farsang Balázs , a former VRC East: United team, has joined the VCL with the same roster.
Finally, there are two unexpected names in the East. B8 Esports
B8 Esports Europe Rank #48 Dreamas Aurimas Zablockis Kamisseq Kamil Lepper 999kvmil Kamil Szymanek adm1k Adam Siemieniec arch Vladyslav Svistov , a Ukrainian organization, has joined the league with a roster spearheaded by arch and Dreamas . Acend
Acend Europe Rank #33 ALIVE Gilad Hakim musashi Alessio Xhaferi Br0die Jack Emmott baddyG Kamil Graniczka B3ASTM0D3 Ivan Ledić MONSTEERR Ondřej Petrů , Valorant's first world champions, have returned to competition in VCL East with MONSTEERR , musashi , and baddyG .
VCL Italy: Rinascimento is one of two new leagues, going from a VRC last year to becoming an eight-team VCL this year. DSYRE are a part of this league after a 2022 stint in DACH, returning home with the former DSYRE Elevate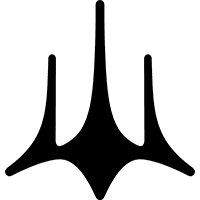 DSYRE Elevate Inactive wackie Rikardo Birjukov xazyy Alejandro Giudice caydeN Yari Olmi Tag Alessandro Voci roster.
Several organizations from Agents Series, last year's VRC in Italy, have transitioned to the VCL: QLASH
QLASH Europe Rank #110 LOMBA soRa EduCoz rhagee Kevin Pettinato SparkeR , Macko Esports
Macko Esports Europe Rank #228 mass3R Umberto Artuso Z3RO Giordano Macioce Alan Luca Barchi DrastZ Giovanni Chiazzese Byron Davide Bicocca , Outplayed
Outplayed Europe Unranked dudleyzor Carlo Spiga Extreme Hristiyan Trifonov Felox Simone Felisati nekoJ Damiano Senatore Rias René Pitrun , and Axolotl
Axolotl Europe Rank #133 ALLIN Ivan Yukin Tian Vadim Filkin Limp Alessandro Ferri Fancazista Samuele Lucariello demoN Ezio Frandina are all returning to competition. WLGaming Esports
WLGaming Esports Europe Rank #117 m1tez Muhammed Tezcan fanboy Marios Kypriotis Redwesty Cookiee syyse and HMBLE
HMBLE Europe Rank #49 Braso looM Luca Landolfo Lando denzo Denniz Özden KnightVoice Hubert Lorenc are both returning to Valorant after a year away.
The final name comes from Azerbaijan. After ditching their CIS roster in late 2021, GMT Esports
GMT Esports Europe Rank #130 bipo Taranvir Singh HearthBeat Marco Soffia N A I S Alessandro Montanari AFoxx Fábio Veigas marteen Martin Pátek have recently returned to competition and now field bipo , HearthBeat , and AFoxx in a mostly-Italian roster that qualified to VCL Italy via the first LCQ.
Portugal is, akin to Italy, the second new VCL. Last year's Campeonato de Elite, the country's VRC, has become VCL Portugal: Tempest. Four former DSYRE players, who won DACH: Evolution - Unity, have joined the Portuguese competition under the GTZ Esports
GTZ Esports Europe Rank #11 starkk Gabriel Marques OLIZERA Diogo Oliveira k1zpawn Ian Rebelo kamo Kamil Frąckowiak RobbieBk Robbie Boerkamp name. Three of Arroz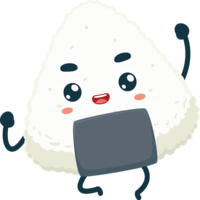 Arroz Inactive Zino Paulo Figueiredo Bati Miguel Batista DaviH David Cruz tomaszy Tomás Machado VTaguT Rui Ribeiro ' players, a team which swept the Portuguese scene in 2022, are now a part of SAW
SAW Europe Rank #7 Addicted Eduardo Torres DaviH David Cruz tomaszy Tomás Machado Fizzy David Figueiredo Bati Miguel Batista , an organization who is now returning to the game after a year away.
The league is keeping several other names from their 2022 VRC, among which are Panthers Esports
Panthers Esports Europe Rank #232 PLUCKZ Paulo Correia TOTA Tomás Miranda weel Xavier Baião Ptf0x João Coelho fekz Raúl Carminho , Impulse Gaming Warriors
Impulse Gaming Warriors Europe Rank #229 Kayn Tiago Teixeira Dos Santos Cunha20 David Cunha Lew Lewis Grant-Smith s2newb Tenshi Johan Sprenger , EGN Esports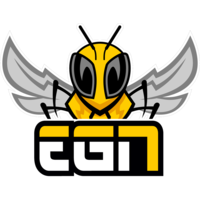 EGN Esports Europe Rank #55 Phatt Alexandre Silva Eso177 Stanislav Nikolov silenttt Nuno Rodrigues Dext Norbert Paulovčák fainz are all making a comeback. FTW Esports
FTW Esports Europe Rank #202 sww Diogo Lopes furyan Afonso de Sousa Dolfo Rodrigo Oliveira SHADOWMIGLITO Nuno Pereira aztex Miguel Tavares have acquired Heracles Gaming
Heracles Gaming Europe Rank #147 LionClaw Tiago Moreira Dizayn Ozan Yagiz 's slot. Fourteen Esports, a Portuguese organization, have linked up with former Masters attendees Team Vikings

Team Vikings Inactive Veroneze Vinícius Ribeiro Ds Daniel Silva swag João Neto pollo Julio Silva to take Old Times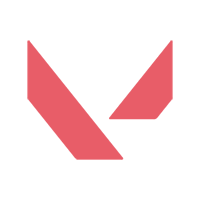 Old Times Inactive Ds Daniel Silva KenzmPs Simão Azevedo stepa ' slot under a new joint name: VIKINGS Fourteen
VIKINGS Fourteen Europe Rank #97 brk Bruno Ferreira GrTw Tiago Costa VTaguT Rui Ribeiro KenzmPs Simão Azevedo Ds Daniel Silva .
The final slot was acquired by EX0TIK GAMING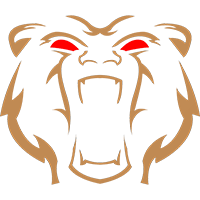 EX0TIK GAMING Europe Rank #66 Aqua Adriá Borgmann mochi Sergio Cano Fragger Henrique Correia Akira Rui Barbosa symoN Simão Santos , a former Spanish Circuito Tormenta team. The slot was owned by bessa mix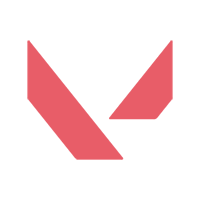 bessa mix Inactive , a mix team which qualified to the league but opted to sell the slot instead of participating, as some of its players were then picked up by other VCL teams.
Trailing the Pacific region in number of VCLs — EMEA has nine, whereas the Pacific has 10 — EMEA's tier 2 system is the second-largest in the current Valorant ecosystem. When compared to last year's EMEA VRLs, an extremely similar competitive system, the region has added two more by splitting Italy and Portugal into their own standalone leagues. Previously, they were both attached to and underrepresented at VRL Spain.
Besides the two new leagues, EMEA's VCLs are exactly the same as last year's VRLs, with several leagues mirroring last year's VRL or VRC prize pool.
In Split 2, the best teams of each VCL will be drafted into Challengers Ascension, the mid-summer competition that will close out the tier 2 scene. Ascension's winner will then access VCT EMEA for two years, receiving similar benefits to partnered teams and the chance to reach international events. Once those two years are up, the winner will return to their VCL.