Team Vitality
Team Vitality Europe Rank #10 MOLSI Michał Łącki Destrian Tomas Linikas Twisten Karel Ašenbrener BONECOLD Santeri Sassi ceNder Jokūbas Labutis have signed Michał "MOLSI" Łącki, Tomas "Destrian" Linikas, Karel "Twisten" Ašenbrener, and coach Joseph "Strong" Edwards. The organization has also kept Jokūbas "ceNder" Labutis and in-game leader Santeri "BONECOLD" Sassi for the upcoming EMEA partnership league.
Team Vitality
@TeamVitality
MOLSI and Destrian join from OG LDN UTD
OG LDN UTD Inactive . After qualifying for Stage 1: EMEA Challengers via the open qualifiers, OGLU struggled to find success as they went 2-3 in groups and missed out on playoffs.
In Stage 2, OGLU signed coaches Salah "salah" Barakat and Strong from Akrew
Akrew Inactive gucc107 Andrew Gutnichenko Neon Austin Hedge Paincakes Jake Hass jovahnii Jovanni Miramontes ZachaREEE Zachary Lombardo . Even with these additions, the roster went 1-4 in groups. Despite these two runs, the squad accrued enough points for EMEA Last Chance Qualifier. OGLU began their run with a victory over G2 Esports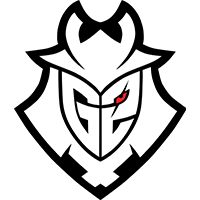 G2 Esports Inactive but were sent to the lower bracket the following game. OG LDN UTD would ultimately finish in fourth place after G2 exacted their revenge. The organization parted ways with all members following their elimination.
Twisten hails from BIG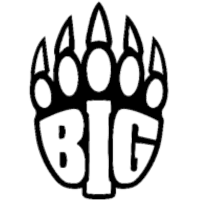 BIG Inactive , a squad that qualified for Stage 1 via the closed qualifier. However, the roster went winless. The roster managed to qualify for Stage 2 via the VRL Promotion tournament. BIG went 1-4 in groups, with their only win being over M3 Champions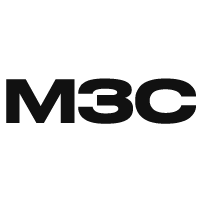 M3 Champions Inactive Jady Yaroslav Nikolaev purp0 Semyon Borchev Chronicle Timofey Khromov Redgar Igor Vlasov . Twisten, however, was regarded as a bright spot due to his consistent and strong performances.
After failing to qualify for VCT EMEA, Team Vitality found a spot in VRL France: Révolution. There, the roster found massive success as they finished in the top five in the first split and won the second split. Following their acceptance into the EMEA partnership league, the roster parted ways with Kamil "baddyG" Graniczka, Joona "H1ber" Parviainen, Nathan "nataNk" Bocqueho, and head coach Tanishq "Tanizhq" Sabharwal. Vitality's first addition for the overhaul was head coach salah.
Team Vitality are set to debut in the Kickoff Clash in February, where all 30 partnership teams will participate.
Team Vitality
Team Vitality Europe Rank #10 MOLSI Michał Łącki Destrian Tomas Linikas Twisten Karel Ašenbrener BONECOLD Santeri Sassi ceNder Jokūbas Labutis are now: