Natus Vincere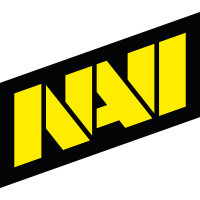 Natus Vincere Europe Rank #7 ANGE1 Kyrylo Karasov Shao Andrey Kiprsky Zyppan Pontus Eek SUYGETSU Dmitry Ilyushin cNed Mehmet Yağız İpek has acquired FunPlus Phoenix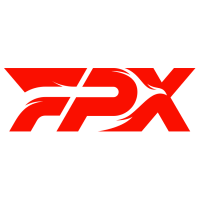 FunPlus Phoenix Inactive SUYGETSU Dmitry Ilyushin Zyppan Pontus Eek ANGE1 Kyrylo Karasov Shao Andrey Kiprsky ardiis Ardis Svarenieks 's former roster, plus former Acend star Mehmet "cNed" Yağız İpek. cNed will take the place of Ardis "ardiis" Svarenieks, who will not be joining his former teammates on NaVi.
FPX released their entire team yesterday due to missing out on the 2023 VCT EMEA League partnership. Acend also missed out on partnership in the 2023 VCT EMEA League, prompting the team's Operator-specialist to begin exploring offers in late September.
We've been told it's the best roster out there.
#navination
FPX's original roster was formed by blending some of the best talent in FABRIKEN
FABRIKEN Inactive Limpone Linus Wecksell Shrew Gabriel Gessle PHYRN Oskar Palmqvist LATEKS Oliwer Fahlander and PartyParrots
PartyParrots Inactive ANGE1 Kyrylo Karasov dinkzj Denis Tkachev Art1st Vyacheslav Lyadnov 7ssk7 Artur Kurshin Shao Andrey Kiprsky in 2020, with veteran IGL Kyrylo "ANGE1" Karasov at the helm of the team. After two years without finding a trophy, the team decided to replace Dmitriy "dimasick" Matvienko and Tobias "ShadoW" Flodström with Ardis "ardiis" Svarenieks and Dmitry "SUYGETSU" Ilyushin in hopes of a better 2022.
In 2022, FPX made it into Stage 1: EMEA Challengers through the CIS qualifiers. Their moves quickly bore fruits, as the team became regional champions all the while dropping just three maps. FPX qualified to Masters Reykjavik as a result, but travel issues ultimately prevented the team from attending the event. In Stage 2, the team came back for more and finished second in EMEA, qualifying to and winning Masters Copenhagen after a tenacious lower bracket run. DRX
DRX Korea Rank #1 stax Kim Gu-taek (김구택) Rb Goo Sang-Min (구상민) Zest Kim Ki-seok (김기석) BuZz Yu Byung-chul (유병철) MaKo Kim Myeong-gwan (김명관) Foxy9 Jung Jae-sung (정재성) cut FPX's year short at Champions — where the team was hoping to bring a second world championship to EMEA — by eliminating them in the lower semifinal.
NAVI have been present in EMEA competition since Stage 3: EMEA Challengers Playoffs in 2021. They also attended every major regional event this year, finishing just shy of a playoffs berth in Stage 1 and outside the top eight in Stage 2. NAVI accrued enough points to participate in the LCQ, but failed to make it past the top six and reach Champions.
The roster NAVI now fields notably excludes Ardis "ardiis" Svarenieks, who was a key member in FPX's rise to the top in 2022. He is slated for a move to NA with NRG Esports

NRG Esports North America Rank #3 crashies Austin Roberts ardiis Ardis Svarenieks Victor Victor Wong for VCT Americas, and the team has opted to field ex- Acend
Acend Europe Rank #5 ALIVE Gilad Hakim musashi Alessio Xhaferi Br0die Jack Emmott baddyG Kamil Graniczka player cNed in his place. FPX and Acend were both excluded from the EMEA partnership and, while the former merely stated they were "taking care of [their] players" at the time of the partnership announcement, the latter were quick to allow their players to explore options.
Natus Vincere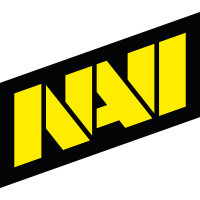 Natus Vincere Europe Rank #7 ANGE1 Kyrylo Karasov Shao Andrey Kiprsky Zyppan Pontus Eek SUYGETSU Dmitry Ilyushin cNed Mehmet Yağız İpek now field: