Acend
Acend Europe Rank #4 have bid farewell to Mehmet "cNed" Yağız İpek, ending a nearly three-year-long link between the two. cNed begun exploring offers in late September after Acend failed to reach the partnered VCT EMEA League.
ACEND CLUB
@AcendClub
For all the amazing moments, all the clutches, all the trophies, for the funny and the sad moments teşekkürler
@cNedf0r
! Wherever your Valorant journey takes you, you will forever be our World Champion!
Watch the farewell video in 4K:
youtu.be/orCGSBGfZeg
#RiseUp
After representing names such as BBL Esports
BBL Esports Europe Rank #12 Turko Mehmet Özen AsLanM4shadoW Ali Osman Balta Elite Efe Teber Brave Eren Kasırga QutionerX Doğukan Dural and nolpenki
nolpenki Inactive vakk Vakaris Bebravičius cNed Mehmet Yağız İpek JESMUND Jesse Terävä Aron Aron Fredriksson zeek Aleksander Zygmunt , cNed linked up with the Don't Even Ask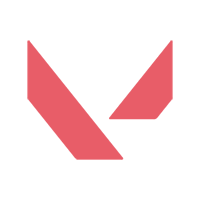 Don't Even Ask Inactive BONECOLD Santeri Sassi koldamenta Jose Luis Aranguren cNed Mehmet Yağız İpek starxo Patryk Kopczynski Kiles Vlad Shvets roster that would eventually sign with Raise Your Edge
Raise Your Edge Inactive cNed Mehmet Yağız İpek koldamenta Jose Luis Aranguren starxo Patryk Kopczynski BONECOLD Santeri Sassi Kiles Vlad Shvets . After qualifying to Stage 1: Masters in 2021 — the first international tournament he'd win — cNed and his lineup were transferred to Acend
Acend Europe Rank #4 , an organization created by RYE's founders, due to Riot's sponsorship rules.
Under the Acend name, cNed would cement himself as one of the best players in Europe throughout 2021 while only attending two out of the year's three LANs. Despite finishing in the top eight at Masters Berlin, he was one of the tournament's best players ranked by ACS. Three months later, he helped his team become Valorant's first world champions at Champions 2021.
Acend struggled greatly throughout 2022, despite keeping the same lineup. In EMEA tournaments, cNed & co. failed to make it past the top six, crashing out in the top eight at the LCQ. The team ended the year with a second-place finish at Superdome, where he finished with the sixth-highest ACS.
cNed has been linked to Natus Vincere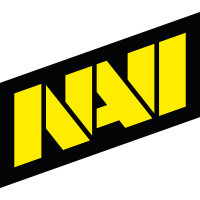 Natus Vincere Europe Rank #1 ANGE1 Kyrylo Karasov Shao Andrey Kiprsky Zyppan Pontus Eek SUYGETSU Dmitry Ilyushin cNed Mehmet Yağız İpek for the 2023 VCT EMEA League by Dot Esports, ensuring he'll continue to play at the top level. He'd be playing alongside the former FunPlus Phoenix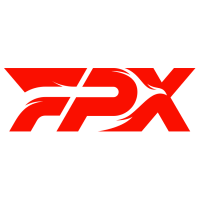 FunPlus Phoenix Inactive SUYGETSU Dmitry Ilyushin Zyppan Pontus Eek ANGE1 Kyrylo Karasov Shao Andrey Kiprsky ardiis Ardis Svarenieks squad, replacing the gap left by Ardis "ardiis" Svarenieks as he reportedly moves to North America.
cNed's former teammates Vakaris "vakk" Bebravičius, Patryk "starxo" Kopczynski, and Ondřej "MONSTEERR" Petrů are still under contract with Acend but are all inactive, as are coaches Milan "Milan" de Meij and Laurynas "Nbs" Kisielius.