"It's obviously poetic to be back in the same location almost exactly a year between," said Jacob "Mini" Harris.
Eleven months ago, FNATIC

FNATIC Europe Unranked Leo Leo Jannesson Derke Nikita Sirmitev Boaster Jake Howlett Chronicle Timofey Khromov Alfajer Emir Ali Beder were packing their bags for Iceland. Under SUMN FC
SUMN FC Inactive Moe40 Muhammad Hariff doma Domagoj Fancev Mistic James Orfila Boaster Jake Howlett tsack Konstantinos Theodoropoulos , they ended 2020 with a top-four finish in First Strike. In 2021, they surprised everyone with their Stage 2 performance, ultimately leading them to finishing second in the first Masters Reykjavik, Valorant's first-ever international LAN, defeated 3-0 by Sentinels in the grand finals.
"It makes it very easy to see our progress over the last year, just to see where everything has come and gone," Fnatic coach Mini said. While keeping the team's development in mind, he gave special note to Nikita "Derke" Sirmitev and Martin "MAGNUM" Penkov's evolution, who had just joined Fnatic at the time of Masters Reykjavik in 2021.
Derke's Jett play has been integral in Fnatic's success. (Photo: Jianhua Chen/Riot Games)
Being the Reykjavik runners-up in 2021 was Fnatic's high point of the year. They wouldn't return to LAN in September for Masters Berlin. When Fnatic did return to LAN, for Champions, after qualifying via circuit points, their run was cut short in the quarterfinals by KRÜ Esports
KRÜ Esports Latin America South Unranked NagZ Juan Pablo Lopez Klaus Nicolas Ferrari Melser Marco Eliot Machuca Amaro xand Alexandre Zizi DaveeyS Santiago Galvis Ruiz axeddy Carlos Alberto .
"Obviously, we left a little bit disappointed, but we did very well last time. We want to exact revenge on the fact we didn't win last time, despite the circumstances we're in right now," Mini said.
Despite finishing outside the top four in Champions, Fnatic had done enough to receive an invite for Stage 1: EMEA Challengers' group stage. Some weeks prior to its beginning, Fnatic had replaced Domagoj "doma" Fancev with Andrew "braveaf" Gorchakov, an up-and-coming Russian prospect that had played for teams like tyeasy
tyeasy Inactive watasink Oleg Salomin Lightning Artem Lysenko MushroomY Artem Valeev flammable Evgeniy Tkachenko Vlady Vladislav Trofimov and One Breath Gaming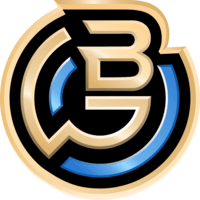 One Breath Gaming Inactive minse Vladislav Kuzminykh zeddy Nikolai Lapko .
"Adding a new player for us is always fairly straight-forward, it seems. We're quite good at letting that player breathe, doing things they would like to do, but also being quite supportive with our structure," Mini said. "With braveaf specifically, I think there was just some good scouting and we have a good foundation to let anyone come in, a good system for anyone to come in and do their thing."
Fnatic's two Reykjavik showings are the best foundation anyone can come up with for the coach's words. Last time they flew to Iceland, Derke and Magnum had only been on the team for a month. This time, things weren't any different.
Fnatic went 5-0 in their VCT group stage. Not all games were easy — Fnatic had to play a third map against G2 Esports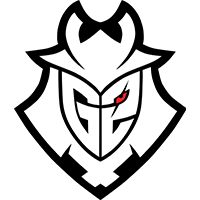 G2 Esports Inactive and Guild Esports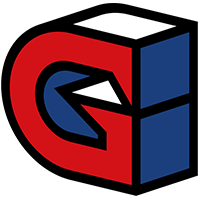 Guild Esports Inactive Yacine Yacine Laghmari — but Fnatic made it look so. According to Mini, their approach focused on taking it one game at a time, taking the new patch and the meta shift into consideration.
"Our basic approach was to try and not change too much, play with our comfort and our system. If we qualify for Iceland, that's when we'll look at making changes," he said.
Due to finishing top of their group, Fnatic received a bye in the first round of the playoffs. There, they secured a 2-1 win over M3 Champions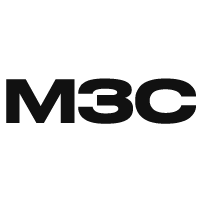 M3 Champions Inactive Jady Yaroslav Nikolaev purp0 Semyon Borchev Chronicle Timofey Khromov Redgar Igor Vlasov , thus qualifying for Masters Reykjavik. They lost the two following games without securing a map, granting them the third seed for the first Masters of 2022.
Mini and Jake "Boaster" Howlett's foundations have been key when adding new players. (Photo: Michal Konkol/Riot Games)
Fnatic enter Reykjavik as one of the few teams betting on the performance aspect of competition. Since Champions, Marcus "marcus_askildsen" Askildsen has helped the team as Performance Coach, this year signing on to a full-time role.
The 'High Performance Unit', as Fnatic brand it, helps players make sure they're eating and sleeping right, besides being in good mental and physical shape, which are intertwined. Marcus is also responsible for group and individual sessions with the team, helping to tackle any personal issues, problems, or weaknesses, regardless of what they may be. Mini also praised the coach for his role as someone who can provide a fresh perspective on the team's leadership.
As a result of FunPlus Phoenix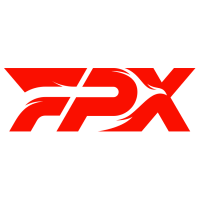 FunPlus Phoenix Inactive SUYGETSU Dmitry Ilyushin Zyppan Pontus Eek ANGE1 Kyrylo Karasov Shao Andrey Kiprsky ardiis Ardis Svarenieks dropping out of the tournament, Fnatic got upgraded to second seed. The seeding change means they will play Ninjas in Pyjamas

Ninjas in Pyjamas Inactive dimasick Dmitriy Matvienko chiwawa Egor Stepanyuk Jady Yaroslav Nikolaev rhyme Emir Muminovic in their opening round, instead of KRÜ as originally scheduled. Mini said he prefers to face NIP over KRÜ as, even though the games will be difficult, facing NIP might allow Fnatic to ease into the group stage. Even still, the team expects themselves to win their group, again taking it one game at a time.
"The more sexy answer, if Boaster was here, he'd be like 'I want KRU first,' but I think the realistic context to this is that it'd be quite nice to ease into it," Mini said.
Make no mistake: Fnatic do not lack drive. (Photo: Michal Konkol/Riot Games)
DRX
DRX Korea Unranked stax Kim Gu-taek (김구택) Rb Goo Sang-Min (구상민) Zest Kim Ki-seok (김기석) BuZz Yu Byung-chul (유병철) MaKo Kim Myeong-gwan (김명관) Foxy9 Jung Jae-sung (정재성) and ZETA DIVISION
ZETA DIVISION Japan Unranked Laz Ushida Koji crow Maruoka Tomoaki Dep Yuuma Hisamoto SugarZ3ro Shota Watanabe TENNN Tenta Asai are also a part of Fnatic's Group A. Both teams are nationally renowned and internationally experienced. Even if the latter have yet to find a win abroad, DRX, under the name Vision Strikers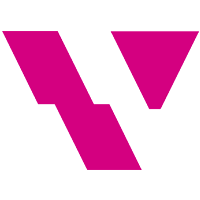 Vision Strikers Inactive stax Kim Gu-taek (김구택) Rb Goo Sang-Min (구상민) Zest Kim Ki-seok (김기석) BuZz Yu Byung-chul (유병철) MaKo Kim Myeong-gwan (김명관) , were quarterfinalists in Berlin and made the top 12 in Champions. If Fnatic and DRX do meet, it'll be a rematch of the Champions' Group D winner's match, where Fnatic came out on top.
"We're not going to overstep ourselves. We're still confident in our team. Obviously we can't go full 'Fnatic mode' with crazy stuff, because we have to cover the basics and walk before we can run with the new players," Mini said. "I expect DRX to win their opening game against ZETA and I expect us to win our opening game against NIP."
"It'll just come down to the rematch. I think we're a stronger team than we were at Champions in terms of our approach to the game," the coach said. "I think we learned a lot from Champions. Obviously, there's a new meta and we've got new players so it's really difficult to say how we're going to fair up exactly."
Once in the playoffs, Mini expects a much harder fight. That's where the team expects to have to step up and where the most difficult challenges will lie.
Fnatic had put KOI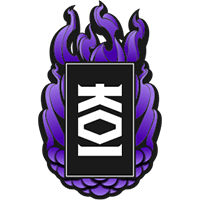 KOI Europe Unranked starxo Patryk Kopczynski koldamenta Jose Luis Aranguren sheydos Bogdan Naumov trexx Nikita Cherednichenko Wolfen Berkant Joshkun 's Joona "H1ber" Parviainen on hold to play, but Derke has since returned two negative COVID-19 tests that will allow him to compete in Iceland. As such, for Reykjavik, Fnatic have brought on Enzo "Enzo" Mestari on loan from Alliance
Alliance Inactive in braveaf's place, due to visa-related issues, instead of using substitute Tom "otom" Hart. At the time, agent pool incompatibilities were cited, but the situation wasn't that black and white as things weren't properly communicated, the coach said.
According to Mini, otom was initially brought on to fill in for players for their first VCT EMEA group stage games, as well as some practice games. Several internal and private issues plagued Fnatic's start to the year, resulting in Mini himself subbing in for some scrim games.
"That's not exactly how we should be structuring things," Mini said. "otom is studying, so he was able to fill that gap nicely for us as a player who actually has some decent experience in the past."
"We always felt that H1ber and Fearoth have been getting their reps in this season," Mini continued. "They've been playing against some of the best teams in Europe and they've been playing a lot, whereas Tom is studying at uni and not playing professionally. It's just the more natural approach to get these players who are a bit more in shape for this event."
Derke (center) will play for Fnatic in Reykjavik (Photo: Colin Young-Wolff/Riot Games)
Despite having a replacement player, Fnatic's confidence is as high as ever. Their thirst for competition is no smaller this year than it was in 2021, when Fnatic first set foot on Iceland. Fnatic aren't just aiming for a good showing.
"I want to play the best teams in the world," Mini said.
They're aiming to exact revenge and finish what they started in 2021.