After much anticipation, TSM

TSM North America Rank #10 gMd Anthony Guimond seven Johann Hernandez NaturE Nicholas Garrison Kanpeki Eric Xu corey Corey Nigra have unveiled their roster for VCT 2022. Their newest additions include Corey "corey" Nigra from FaZe Clan
FaZe Clan North America Rank #13 POISED Kevin Ngo mummAy Anthony DiPaolo TiGG Tanner Spanu BABYBAY Andrej Francisty supamen Phat Le and Daniel "Rossy" Abedrabbo, who previously played with Immortals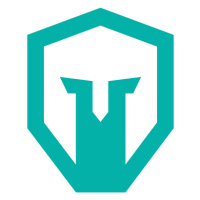 Immortals Inactive .
TSM FTX
@TSM
TSM's performance in VCT 2021 was turbulent, with the team only securing a top-four finish in one event—the Stage 3 Challengers playoffs back in August. In that event, they triumphed over FaZe Clan in the grand finals to take home first place—the team's first tournament win since the FaZe Clan invitational a year prior.
Supporting the team are TSM Academy

TSM Academy Inactive coaches Austin "Apex" Copeland and Andrew "aRubyz" Seewer, who were a part of the academy team's rise to dominance in the NSG Winter Championship and even before they joined TSM when the academy team's core was playing under Noble
Noble Inactive Precision Colin O'Neill bdog Brandon Sanders LeviathanAG Aleko Gabuniya payen Nathaniel Lopez ZK Timothy Ly . TSM academy's efforts have netted them multiple top finishes in their recent tournament appearances, with their most recent achievement being a first-place finish in the NSG Open #13. That win put them in fifth place in the Winter championship standings.
The roster of TSM

TSM North America Rank #10 gMd Anthony Guimond seven Johann Hernandez NaturE Nicholas Garrison Kanpeki Eric Xu corey Corey Nigra now consists of: