Following a disappointing Stage 1: Challengers 1 performance, G2 Esports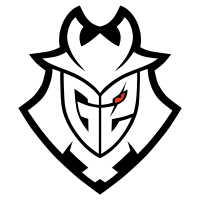 G2 Esports Europe Rank #7 hoody Aaro Peltokangas Meddo Johan Renbjörk Lundborg Mixwell Oscar Cañellas AvovA Auni Chahade nukkye Žygimantas Chmieliauskas have brought Cista "keloqz" Wassim back in Oscar "Mixwell" Cañellas' place.
G2 Esports
@G2esports
He's back!

Keloqz will re-join the team as the starting duelist for Monday's VCT Open Qualifiers in replacement for Mixwell.
keloqz was first picked up in June 2021 as part of a G2 roster overhaul. The young French Duelist shone and helped G2 go from struggling in VCT main events to reaching the grand finals of Stage 3: Challengers 1. G2 would then qualify for Masters: Berlin, where they placed top four. Despite finishing in the semifinals, keloqz was still the sixth best-rated player of the tournament.
G2 ended 2021 on a sour note, failing to qualify for Champions and exiting Red Bull Home Ground #2 in the group stage. These were keloqz' two last tournaments for G2.
To start off 2022, G2 were invited to Stage 1: Challengers 1 closed qualifier. A revamped roster didn't live up to its expectations, as two losses to Vitality and Alliance knocked them out of the qualifier.
Their elimination means keloqz will start for G2 on January 17, when the Stage 1: Challengers 2 open qualifier is set to begin.
G2 Esports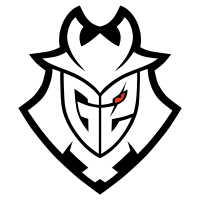 G2 Esports Europe Rank #7 hoody Aaro Peltokangas Meddo Johan Renbjörk Lundborg Mixwell Oscar Cañellas AvovA Auni Chahade nukkye Žygimantas Chmieliauskas 's next games will be with: