G2 Esports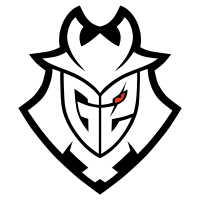 G2 Esports Europe Rank #7 keloqz Cista Wassim hoody Aaro Peltokangas Meddo Johan Renbjörk Lundborg AvovA Auni Chahade nukkye Žygimantas Chmieliauskas has signed Megastitut
Megastitut Europe Rank #0 Goaster Tony Richard SHIN Ryad Ensaad iDex Sammy Van de Weghe KONEQT Cista Adel MARCTYLINHO Marcty Bienvenu 's Cista "keloqz" Wassim and benched Jacob "pyth" Mourujärvi.
G2 Esports
@G2esports
keloqz was a key component in Megakich's monstrous run through the VALORANT Open Tour France: Spring Qualifier, where the team plowed through the likes of Team Vitality
Team Vitality Europe Rank #13 bramz Bayram Ben Redjeb vakk Vakaris Bebravičius ceNder Jokūbas Labutis ShadoW Tobias Flodström kAdavra Thomas Johner and EXCEL

EXCEL Europe Rank #61 Moe40 Muhammad Hariff chiwawa Egor Stepanyuk ozzy Oscar Scott elllement Dragan Milanović paTiTek Patryk Fabrowski . A Jett and Raze specialist, keloqz joins G2 in a role previously fulfilled by Oscar "Mixwell" Cañellas
After major struggles in 2021, G2 recently underwent a major restructuring that began with a three-way swap with Team Heretics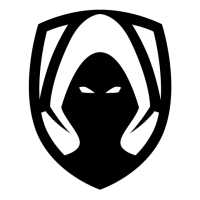 Team Heretics Europe Rank #9 al0rante Felix Brandl TENZKI Jesper Mikalski Bromas Jose-Antonio Ramos Gonzalez mertz Daniel Mertz lowel Christian Garcia Antoran and Acend
Acend Europe Rank #3 zeek Aleksander Zygmunt cNed Mehmet Yağız İpek starxo Patryk Kopczynski BONECOLD Santeri Sassi Kiles Vlad Shvets . pyth, the only remnant of the original G2 roster aside from Mixwell, has been moved to the bench and is allowed to explore other opportunities.
G2's next appearance is expected to be in Europe's Stage 3 qualifiers, which begin in less than a week. Notably, the team was not among the eight teams invited to the closed qualifier.
The G2 Esports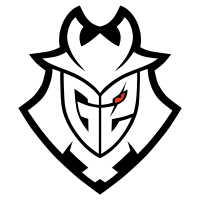 G2 Esports Europe Rank #7 keloqz Cista Wassim hoody Aaro Peltokangas Meddo Johan Renbjörk Lundborg AvovA Auni Chahade nukkye Žygimantas Chmieliauskas player lineup is now: