DRX
DRX Korea Rank #1 stax Kim Gu-taek (김구택) Rb Goo Sang-Min (구상민) Zest Kim Ki-seok (김기석) BuZz Yu Byung-chul (유병철) MaKo Kim Myeong-gwan (김명관) Foxy9 Jung Jae-sung (정재성) has moved Kim "Lakia" Jong-min (김종민) to the inactive roster after a mutual agreement between both parties. Furthermore, the Korean outfit announced that Lakia is available for new opportunities and offers.
UPDATE:
After mutual agreement,
@lakiaone
has been moved to the inactive roster and is currently available for new opportunities.
For any official inquiries and interest regarding Lakia, please contact: contact@visionstrikers.net.
#FollowYourVision
#GoDRX
Lakia was part of the original Vision Strikers team during its inception in June 2020. In October later that year, both split ways, with Lakia eventually finding his way as a member of PROPARTY
PROPARTY Inactive allow Park Sang-wook (박상욱) Suggest Seo Jae-young (서재영) peri Jung Bum-ki (정범기) solo Kang Geun-chul (강근철) Lakia Kim Jong-min (김종민) , which later became NUTURN
NUTURN Inactive . The team would go on to dominate Stage 2 and booked a ticket to Masters Reykjavik, where they finishing 3rd. After Reykjavik, Lakia was reunited with Vision Strikers as their sixth member and likewise dominated Stage 3, punching a ticket to both Masters Berlin and Champions after. However, both of Lakia's international appearances were limited to one map each, both ending in losses.
Vision Strikers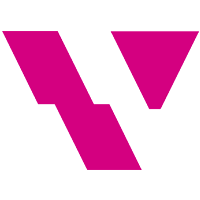 Vision Strikers Inactive stax Kim Gu-taek (김구택) Rb Goo Sang-Min (구상민) Zest Kim Ki-seok (김기석) BuZz Yu Byung-chul (유병철) MaKo Kim Myeong-gwan (김명관) are now: