Update at 11:23am EST: UNFAKE has revealed that he is still searching for opportunities in 2024 and he will only be standing in for KOI.
KOI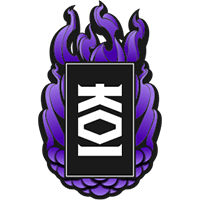 KOI Europe Rank #123 starxo Patryk Kopczynski kamo Kamil Frąckowiak ShadoW Tobias Flodström sheydos Bogdan Naumov trexx Nikita Cherednichenko have signed Kamil "kamo" Frąckowiak, Tobias "ShadoW" Flodström, and Bartosz "UNFAKE" Bernacki.
kamo began his career with NOM Esports
NOM Esports Europe Rank #144 ShonP Shon Trikisha Rave Rave Karni in 2022, earning them two top-three placements in VCL East Stages 1 and 2. Later that year, he had a brief stint with DSYRE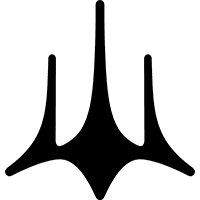 DSYRE Europe Rank #13 caydeN Yari Olmi Tag Alessandro Voci wackie Rikardo Birjukov waddle Wadir Taraki Filu Dawid Czarnecki , where he added a first-place finish to his name at the VCL Dach Evolution tournament. In 2023, he spent his time with GTZ Esports
GTZ Esports Inactive starkk Gabriel Marques OLIZERA Diogo Oliveira k1zpawn Ian Rebelo kamo Kamil Frąckowiak RobbieBk Robbie Boerkamp , helping them to a double second-place finish in both splits of VCL: Portugal, then later ending the year at the top-four of EMEA Ascension play-ins.
ShadoW has been a regular on the European scene, spending his time at several iterations of the FunPlus Phoenix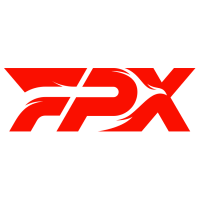 FunPlus Phoenix Inactive SUYGETSU Dmitry Ilyushin Zyppan Pontus Eek ANGE1 Kyrylo Karasov Shao Andrey Kiprsky ardiis Ardis Svarenieks , Team Vitality

Team Vitality Europe Rank #47 Destrian Tomas Linikas Kicks Kimmie Laasner runneR Emil Trajkovski ceNder Jokūbas Labutis Sayf Saif Jibraeel , and Giants Gaming
Giants Gaming Europe Rank #7 Redgar Igor Vlasov Fit1nho Adolfo Gallego nukkye Žygimantas Chmieliauskas hoody Aaro Peltokangas Cloud Kirill Nehozhin rosters over three years. In 2023, he carried over his expertise to Apeks
Apeks Inactive MAGNUM Martin Penkov Mistic James Orfila Enzo Enzo Mestari Keiko Georgio Sanassy — levelling up the squad to become a powerhouse and finishing first twice in VCL NE: Polaris Splits 1 and 2. However, Apeks were one win short of being promoted to the EMEA partnership league after being defeated by Gentle Mates
Gentle Mates Europe Rank #2 TakaS Jonathan Paupard beyAz Beyazit Körpe nataNk Nathan Bocqueho Wailers Wailers Locart logaN Logan Corti in the Ascension grand finals.
Former Team Queso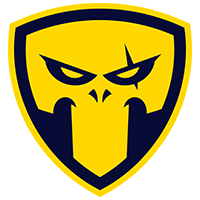 Team Queso Inactive mezoky Boom Daniel Jiménez player UNFAKE has spent two years with the roster since 2021, racking up several top-eight finishes. In their most recent season, Queso had a similar trajectory to the aforementioned GTZ, finishing second in both splits of VCL Spain, then top-four at Ascension play-ins.
Following their acceptance into the first-ever EMEA partnership league, KOI signed a solid roster, with former IGL Jose "koldamenta" Luis Aranguren and Berkant "Wolfen" Joshkun being pieces. But even with name value, the roster had a rocky season, starting the year with a loss to NRG Esports

NRG Esports North America Rank #4 crashies Austin Roberts Victor Victor Wong at LOCK//IN and then missing out on league playoffs. KOI gained some stability at EMEA LCQ, with wins over Team Heretics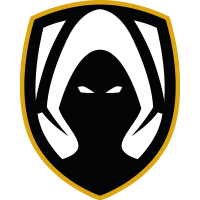 Team Heretics Europe Rank #165 MiniBoo Dominykas Lukaševičius Wo0t Mert Alkan RieNs Enes Ecirli benjyfishy Benjy David Fish Boo Ričardas Lukaševičius and Natus Vincere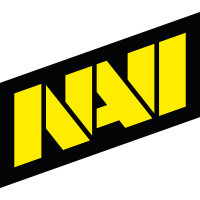 Natus Vincere Europe Rank #6 ANGE1 Kyrylo Karasov Shao Andrey Kiprsky Zyppan Pontus Eek SUYGETSU Dmitry Ilyushin ardiis Ardis Svarenieks . However, after falling to the lower bracket, KOI finished third — losing to NAVI — and just one more win from a Champions appearance.
kamo and ShadoW will play on the main roster, while UNFAKE and Wolfen will be reserve players. Koldamenta's future with the team is unknown at the time of writing.
The new KOI roster will debut at the Crossfire Cup 2023 playoffs on November 1.
KOI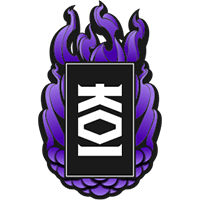 KOI Europe Rank #123 starxo Patryk Kopczynski kamo Kamil Frąckowiak ShadoW Tobias Flodström sheydos Bogdan Naumov trexx Nikita Cherednichenko are now: