Cloud9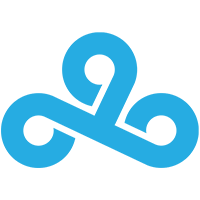 Cloud9 North America Rank #4 Xeppaa Erick Bach jakee Jake Anderson have let Head Coach Matthew "mCe" Elmore go, he announced on Twitter/X. mCe also announced he is exploring any and all options as coaching staff, even in collegiate competition.
mCe joined Cloud9 off of a year building The Guard
The Guard Inactive JonahP Jonah Pulice trent Trent Cairns neT Michael Bernet valyn Jacob Batio tex Ian Botsch from the ground up. He ultimately led The Guard to a LAN debut at Masters Reykjavik and a second-place finish at the NA LCQ in 2022, before getting picked up in October 2022.
Under mCe's leadership, Cloud9 debuted with a top 16 finish at LOCK//IN. Their form grew between São Paulo and the VCT Americas, where the team finished second only to LOUD

LOUD Brazil Rank #1 saadhak Matias Delipetro Less Felipe de Loyola tuyz Arthur Andrade cauanzin Cauan Pereira in the regular season. They eventually fell short in the playoffs, suffering crippling losses to Evil Geniuses
Evil Geniuses North America Rank #1 Boostio Kelden Pupello ScrewFace Kyle Jensen Demon1 Max Mazanov Ethan Ethan Arnold C0M Corbin Lee jawgemo Alexander Mor and NRG Esports

NRG Esports North America Rank #3 crashies Austin Roberts ardiis Ardis Svarenieks Victor Victor Wong that eliminated them from the tournament.
Cloud9 returned in the Americas LCQ as heavy favorites, but proved no match to KRÜ Esports
KRÜ Esports Latin America South Rank #3 keznit Angelo Mori NagZ Juan Pablo Lopez Klaus Nicolas Ferrari Melser Marco Eliot Machuca Amaro axeddy Carlos Alberto 's historic run. KRÜ knocked the team down to the lower bracket, and Leviatán
Leviatán Latin America South Rank #1 Tacolilla Vicente Compagnon kiNgg Francisco Aravena nzr Agustin Ibarra Mazino Roberto Rivas Shyy Fabian Usnayo knocked Cloud9 out altogether in a 3-2 lower bracket final.
With mCe gone, Cloud9 will now have to find a new coach for the 2024, as he was the sole coach of the team. He is the fourth coach in the Americas to split with his team since August.
Cloud9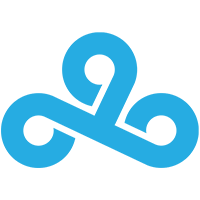 Cloud9 North America Rank #4 Xeppaa Erick Bach jakee Jake Anderson , who are rumored to be under a thorough rebuild, are currently: