Ninjas In Pyjamas

Ninjas In Pyjamas China Unranked Spring Liu Jiunting (刘俊霆) YRSelect Eren Yang Zhengwei (杨曾威) JayH Wong Jia Heng bryce Bryce Lee SiuFatBB have moved operations to China and signed Liu "Spring" Jiunting (刘俊霆), Yang "Eren" Zhengwei (杨曾威), Bryce "bryce" Lee, Wong "JayH" Jia Heng, and "YRSelect" .
Spring and Eren come from the former Shenzhen NTER
Shenzhen NTER China Rank #8 York Yao Kun (姚堃) AC Wei Jiacong (韦家聪) Bear Yang Zhanxiong (杨瞻雄) Septem7 Liu Zhening (刘哲宁) Scales Zhang Zhen (张震) Fuller Lin Yifan (林逸凡) roster, a Chinese team whose success can be chalked up to multiple FGC Invitational top 8 finishes. NTER's recent games were at the VCT CN: Champions Prelims, where they fought to get a Top 6 placement via Swiss Groups. However, their run to qualify for Champions ended as quickly as it began, as NTER were immediately eliminated, thus ending their year.
As NIP is a mixed roster, it also features two Singaporean representatives, JayH and Bryce. JayH was recently a part of BLEED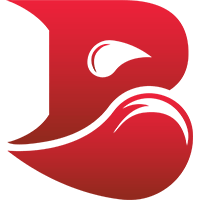 BLEED Asia-Pacific Rank #2 sScary Nutchapon Matarat Deryeon Derrick Yee Juicy Tyler James Aeria nephh Marcus Tan crazyguy Ngô Công Anh , the squad that earned a spot in the Pacific partnership for 2024 and 2025. Soon after Ascension, JayH decided to leave and seek opportunities elsewhere, with rumors at Global Esports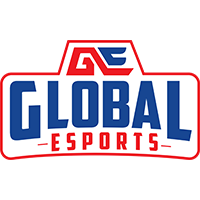 Global Esports Asia-Pacific Rank #41 Lightningfast Abhirup Choudhury Benkai Benedict Tan Russ Russel Mendes . Bryce, a former member of Kizuna Esports
Kizuna Esports Asia-Pacific Rank #14 RedKoh Danial Hakim wayne Wayne Chang Tempz Pierre Heng Impecunity Randy Yap aduka Muhammad Arsyad Sazali , found scarce success as his most recent outing had him and his team place third in VCT MY/SG Challengers: Split 2, barely missing out on Ascension.
YRSelect and head coach Chong "Fayde" Hoc Wah have been acquainted since 2021, under the Griffin E-Sports
Griffin E-Sports Inactive Fung3 SiuFatBB YRSelect LockM sora banner, whose best appearance was a top 10 finish at APAC Last Chance Qualifier 2021. After coming second at the VCT TW/HK Challengers: Split 1, the core of the Griffin squad became JiJieHao
JiJieHao China Rank #14 Shr1mp Fung3 — but JJH found minimal success as they didn't qualify for VCT CN: Prelims.
Ninjas in Pyjamas will make their debut in 2024.
Ninjas In Pyjamas

Ninjas In Pyjamas China Unranked Spring Liu Jiunting (刘俊霆) YRSelect Eren Yang Zhengwei (杨曾威) JayH Wong Jia Heng bryce Bryce Lee SiuFatBB are now: