Karmine Corp

Karmine Corp Europe Rank # Amilwa Amine Saidi TakaS Jonathan Paupard mikee Michael Lim SHIN Ryad Ensaad Newzera Alexis Humbert have signed Jonathan "TakaS" Paupard, Ryad "SHIN" Ensaad, Alexis "Newzera" Humbert, Michael "mikee" Lim, and Amine "Amilwa" Saidi.
In addition, Arthur "pm" Guillermet and Ahmed "ZE1SH" El Sheikh will join as head coach and assistant coach respectively.
Karmine Corp
@KarmineCorp
Headliner TakaS is known for his time at Team BDS
Team BDS Europe Rank #10 bramz Bayram Ben Redjeb kAdavra Thomas Johner logaN Logan Corti rodeN Rodolphe Bianco juseu Elric Belland , a contender for top 10 in Europe at their peak. BDS were first known as Opportunists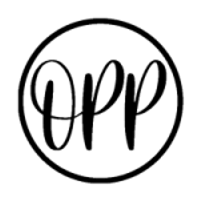 Opportunists Inactive AKUMAAAAA Alex Lo Bello rodeN Rodolphe Bianco TakaS Jonathan Paupard hoppY Dylan Aube logaN Logan Corti , who put themselves on the map after their tough bout with FunPlus Phoenix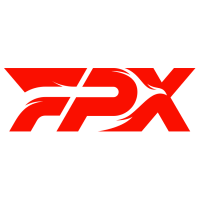 FunPlus Phoenix Europe Rank #11 SUYGETSU Dmitry Ilyushin Zyppan Pontus Eek ANGE1 Kyrylo Karasov Shao Andrey Kiprsky ardiis Ardis Svarenieks in the First Strike: Europe qualifiers. Opportunists were later picked up by DfuseTeam
DfuseTeam Inactive hoppY Dylan Aube logaN Logan Corti AKUMAAAAA Alex Lo Bello TakaS Jonathan Paupard rodeN Rodolphe Bianco , where they managed to qualify for Masters 1: Europe after beating G2 Esports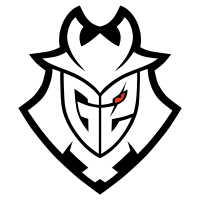 G2 Esports Europe Rank #7 hoody Aaro Peltokangas Meddo Johan Renbjörk Lundborg Mixwell Oscar Cañellas AvovA Auni Chahade nukkye Žygimantas Chmieliauskas . Under BDS, TakaS and his teammates nearly qualified for Stage 2: Challengers playoffs, but lost to Team Liquid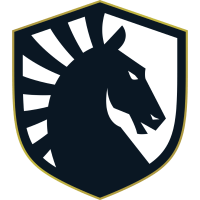 Team Liquid Europe Rank #2 Jamppi Elias Olkkonen Nivera Nabil Benrlitom L1NK Travis Mendoza soulcas Dom Sulcas ScreaM Adil Benrlitom . BDS finished in the top-six of Stage 3: Challengers 2 after their loss to Fnatic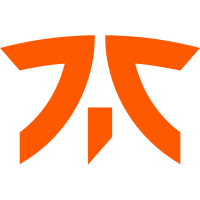 Fnatic Europe Rank #6 Enzo Enzo Mestari Derke Nikita Sirmitev Boaster Jake Howlett Mistic James Orfila Alfajer Emir Ali Beder . VCT 2022 Stage 1: Challengers open qualifiers would be the last tournament TakaS played under BDS, as they lost to TENSTAR
TENSTAR Inactive Br0die Jack Emmott KRAY Calum Knight Polvi Niko Polvinen xms Alexandre Forté doma Domagoj Fancev and who cars?
who cars? Europe Rank # Masked Mikkel Fuglsang Davud David Alexander Vig mishu Julius Thorslund Kyhl AKIMB0 Benjamin Kronborg sunshine respectively.
SHIN was a part of Megastitut
Megastitut Inactive Goaster Tony Richard SHIN Ryad Ensaad iDex Sammy Van de Weghe KONEQT Cista Adel MARCTYLINHO Marcty Bienvenu , a staple of the French scene. Megastitut failed to qualify for VCT 2022, but the team was picked up by Sector One
Sector One Europe Rank # iDex Sammy Van de Weghe MARCTYLINHO Marcty Bienvenu saiko OLIZERA Diogo Oliveira qpert Mateja Mijovic for VRL France: Revolution. Sector One managed to qualify for VCT Promotion but were swiftly eliminated.
Newzera was also a Megastitut alumnus, but more recently played with bref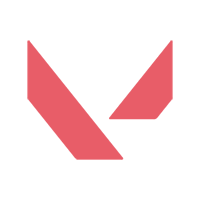 bref Inactive Fatiiiih Newzera Alexis Humbert mikee Michael Lim Kiiyo Yoan Marchesin Dawn Tristan Bornet , another mainstay of the French scene. bref made a fairly deep qualification run in VCT 2022, but failed to advance after losing to LDN UTD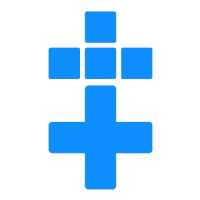 LDN UTD Inactive feqew Lukas Petrauskas Boo Ričardas Lukaševičius Destrian Tomas Linikas MOLSI Michał Łącki and EXCEL

EXCEL Europe Rank #61 Moe40 Muhammad Hariff chiwawa Egor Stepanyuk paTiTek Patryk Fabrowski FoxieGG Tyler Lowton ALIVE Gilad Hakim . Like Megastitut, bref qualified for VRL France and was picked up by WYLDE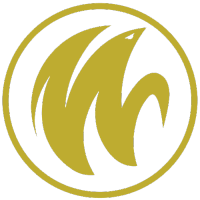 WYLDE Europe Rank # Jakexd Alhan Meguenni Keiko arch Vladyslav Svistov RieNs Enes Ecirli Dawn Tristan Bornet . However, they failed to qualify for playoffs, finishing with a 1-2-4 record. mikee, another member of WYLDE, is known for his time at Edelweiss Esports
Edelweiss Esports Inactive mikee Michael Lim KONEQT Cista Adel but joined bref later on.
In-game leader Amilwa played for a multitude of teams, but made his mark with Team Heretics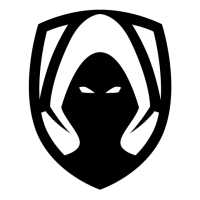 Team Heretics Europe Rank #9 snikk Sebastian Kamiński PoPiFresH Mario González keloqz Cista Wassim lowel Christian Garcia Antoran grubinho Grzegorz Ryczko during the 2021 VCT Stage 3: Challengers 2 closed qualifier. Heretics were just one win shy from the main event after their loss to Team Vitality
Team Vitality Europe Rank #13 BONECOLD Santeri Sassi nataNk Nathan Bocqueho baddyG Kamil Graniczka H1ber Joona Parviainen ceNder Jokūbas Labutis . This would be the only event Amilwa played under Heretics, as he was benched soon after. Amilwa played under free-agent team Orgless22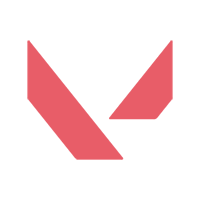 Orgless22 Inactive juseu Elric Belland Fizzy David Figueiredo Amilwa Amine Saidi 10K Théo Navaro , but ultimately failed to qualify for 2022 Stage 1 EMEA Challengers. Instead, he turned his attention to VRL DACH: Evolution, playing under the roster MMix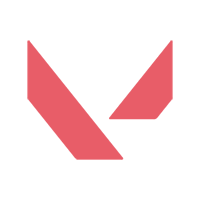 MMix Inactive al0rante Felix Brandl Luzuh Joseph Loose Kryptix James Affleck memset Laurent Werly Amilwa Amine Saidi , which was later picked up by prolific organization MOUZ
MOUZ Europe Rank # al0rante Felix Brandl Luzuh Joseph Loose Kryptix James Affleck memset Laurent Werly RECIDENT Ben Battash . They finished with a 5-1-1 record, coming in as the first seed for playoffs, but MOUZ failed to qualify for VCT Promotion after defeats to FOKUS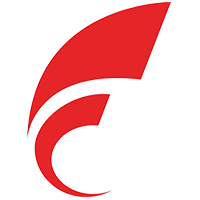 FOKUS Europe Rank # JUGi Jakob Hansen bucher Maximilian Bucher iluri Ilari Puranen YaBoiLewis Lewis Hughes vong Vong Nguyen and Wave Esports
Wave Esports Europe Rank #25 Bgg Vladislav Boev ozzy Oscar Scott DeepMans Yiğithan Kesici Felix Felix Gerling Click Haydem Ali respectively. Amilwa left the team shortly after, with Ben "RECIDENT" Battash taking his place.
Karmine Corp are set to play in Stage 2 of VRL France: Revolution, which begins May 9.
Karmine Corp

Karmine Corp Europe Rank # Amilwa Amine Saidi TakaS Jonathan Paupard mikee Michael Lim SHIN Ryad Ensaad Newzera Alexis Humbert enter with: