Oscar "Mixwell" Cañellas is returning to G2 Esports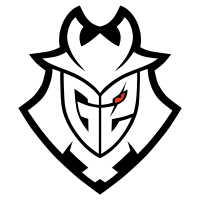 G2 Esports Europe Rank #7 hoody Aaro Peltokangas Meddo Johan Renbjörk Lundborg Mixwell Oscar Cañellas AvovA Auni Chahade nukkye Žygimantas Chmieliauskas ' active roster a month after he was replaced by Cista "keloqz" Wassim, who now returns to the bench.
G2 Esports
@G2esports
@Mixwell
With mixwell coming back to the active roster, Keloqz will be moved to the bench.
Mixwell was originally placed on G2's bench on January 14, being sidelined for Stage 1: Challengers 2's open qualifier following a disappointing early exit in Challengers 1. For Challengers 2, G2 brought back keloqz, the young gun who propelled the European squad to a top-four finish in Masters: Berlin. With him, they managed to qualify for Stage 1: EMEA Challengers.
G2 currently sit in the middle of the Group B table with a record of one win and one loss. The team started out the tournament with a 2-1 loss to FNATIC

FNATIC Europe Rank #6 Enzo Enzo Mestari Derke Nikita Sirmitev Boaster Jake Howlett Mistic James Orfila Alfajer Emir Ali Beder , but bounced back with a 2-0 win against SuperMassive Blaze
SuperMassive Blaze Europe Rank #12 XiSTOU Göktuğ Canciğer glovee Burak Yıldırım Brave Eren Kasırga Izzy Baran Yılmaz to balance their record.
With Mixwell returning, G2 still have three more group stage games to play if they are to reach playoffs. They'll play against BBL Esports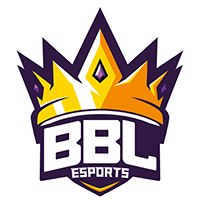 BBL Esports Europe Rank #32 CyderX Caner Demir stand-in Turko Mehmet Özen AsLanM4shadoW Ali Osman Balta aimDLL Hüseyin Kabişteke QutionerX Doğukan Dural on January 26, followed by matches against Acend
Acend Europe Rank #3 L1NK Travis Mendoza vakk Vakaris Bebravičius MONSTEERR Ondřej Petrů cNed Mehmet Yağız İpek starxo Patryk Kopczynski and Guild Esports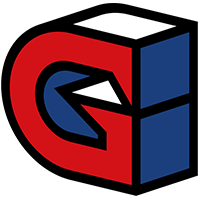 Guild Esports Europe Rank #5 Sayf Saif Jibraeel koldamenta Jose Luis Aranguren trexx Nikita Cherednichenko Leo Leo Jannesson Yacine Yacine Laghmari the following two weeks.
G2 Esports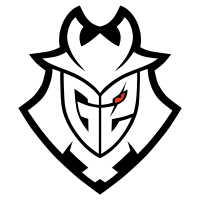 G2 Esports Europe Rank #7 hoody Aaro Peltokangas Meddo Johan Renbjörk Lundborg Mixwell Oscar Cañellas AvovA Auni Chahade nukkye Žygimantas Chmieliauskas 's active roster is now: