Mehmet "cNed" Yağız İpek is exploring options outside Acend
Acend Europe Rank #10 ALIVE Gilad Hakim musashi Alessio Xhaferi Br0die Jack Emmott baddyG Kamil Graniczka B3ASTM0D3 Ivan Ledić MONSTEERR Ondřej Petrů , according to a report by George Geddes of Upcomer.
With Acend, cNed recently won Champions after narrowly defeating Gambit Esports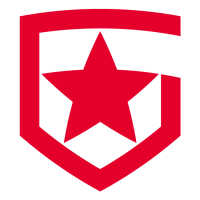 Gambit Esports Inactive Redgar Igor Vlasov Chronicle Timofey Khromov d3ffo Nikita Sudakov sheydos Bogdan Naumov nAts Ayaz Akhmetshin in the grand final, securing the most important event of the year.
The Turkish superstar has reportedly not yet resigned with Acend and has been scouted by several North American teams, including 100 Thieves
100 Thieves North America Rank #1 bang Sean Bezerra Cryocells Matthew Panganiban stellar Brenden McGrath Derrek Derrek Ha Asuna Peter Mazuryk .