EMEA is the first of Valorant's three superregions to crown all of its Split 1 champions. Only one core was able to retain their title from last year's European competitions.
SAW
SAW Europe Rank #5 Addicted Eduardo Torres DaviH David Cruz tomaszy Tomás Machado Fizzy David Figueiredo Bati Miguel Batista — who last year played under Arroz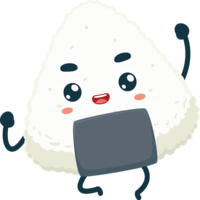 Arroz Inactive Zino Paulo Figueiredo Bati Miguel Batista DaviH David Cruz tomaszy Tomás Machado VTaguT Rui Ribeiro — were the only core to make a repeat of their 2022 feats. Last year, Arroz dominated Portugal's competitions by sweeping both Campeonato de Elite splits. This year, with only three of its players under SAW, the team bruised through Portugal's VCL.
Case Esports
Case Esports Europe Rank #12 MiniBoo Dominykas Lukaševičius Kiles Vlad Shvets ease Manuel López roxie Povilas Krivelis Toki Maria Perez Yurii Salvador Gasco was also the first and only organization to conquer a second title, albeit with different rosters.
Northern Europe's three-best teams were all within touching distance of each other. Les Petits Bouffons
Les Petits Bouffons Europe Rank #22 vong Vong Nguyen Luzuh Joseph Loose KRAY Calum Knight Russ Russel Mendes L1NK Travis Mendoza , where L1NK and Russ play, tied first with Apeks
Apeks Europe Rank #15 MAGNUM Martin Penkov Mistic James Orfila Enzo Enzo Mestari ShadoW Tobias Flodström Keiko Georgio Sanassy , who signed a core of former FNATIC

FNATIC Europe Rank #1 Leo Leo Jannesson Derke Nikita Sirmitev Boaster Jake Howlett Chronicle Timofey Khromov Alfajer Emir Ali Beder players earlier this year, at a 6-1 record. FOKUS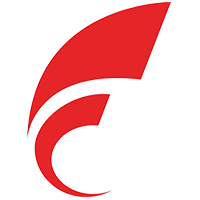 FOKUS Europe Rank #8 waddle Wadir Taraki KPZET Victor Steensgaard Lime Jacob Foster JUGi Jakob Hansen YaBoiLewis Lewis Hughes trailed them in third with five wins and two losses.
HSDIRR
HSDIRR Europe Rank #33 Ale Alend Khalaf vicious Benjamin Guilotte lyNxi Felix Björklund Meddo Johan Renbjörk Lundborg freddan , who qualified fourth with four wins, and Apeks found opening wins in the playoffs against LPB and FOKUS, respectively. FOKUS flawlessly beat LPB and HSDIRR in the lower bracket, rematching Enzo 's squad in the grand final.
Mistic & co. proved superior in the final again, dropping just one map (Split, 13-5) to FOKUS, on their way to a 3-1 win. Apeks' near-flawless regular season was mirrored by a playoffs run in which they dropped just two maps, leading themselves to the Polaris trophy.
One of just four 10-team VCLs in Europe, Spain's playoffs featured six teams. Team Queso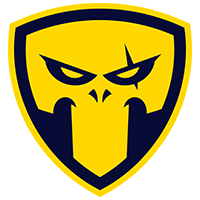 Team Queso Europe Rank #26 UNFAKE Bartosz Bernacki neptuNo Alberto González H1ber Joona Parviainen PoPiFresH Mario González lowel Christian García Antorán lost just four out of 18 matches, while Case qualified second with a 13-5 record. Rebels Gaming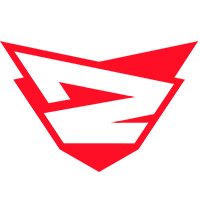 Rebels Gaming Europe Rank #35 GatsH Guillaume Kalka hastack Sergio Fernández Martínez vo0kashu Ilya Ushakov humanz Jose Luis Cebrian Phardon Brandon Perez Testa Rexs José Jaramago and UCAM Tokiers
UCAM Tokiers Europe Rank #40 YuNo Eloy García Burgueño iDex Sammy Van de Weghe Flickless Karel Maeckelbergh Famsii Ramses Koivukangas Quick Fabián Pereira both had 11 wins and seven losses. KPI Gaming
KPI Gaming Europe Rank #61 jonba Jon Baraiazarra kyrrz Álvaro Reyes shhhack Peter Belej B1SK Vitaliy Emelyanov Insider Artem Puzanov and Falcons
Falcons Europe Rank #52 synsi Jere Virtanen eXerZ Miguel Marín KILLDREAM João Ferreira Guardy Antonio Guardiola circu Fernando Puerta Jimenez rounded out the playoffs list with a 10-8 record.
Unlike KPI, Falcons were able to overcome their opponents and moved to the semifinals. Queso and Case made clean work of their opponents, both taking 3-1 wins from UCAM Tokiers and Falcons that sent both teams into the grand final.
Case remained in control for most of the Bo5 grand final, dropping just one map. Tied 1-1 after trading Icebox (Case 13-5) for Haven (Queso 13-6), Kiles ' team raced through Ascent and Lotus to take a 3-1 win that crowned them champions. Case, as an organization, was also last year's VRL winner, albeit with a different roster.
In France, one of EMEA's biggest leagues, SBG
SBG Europe Rank #14 APO Tom Bonnion stand-in TakaS Jonathan Paupard logaN Logan Corti Wailers Wailers Locart beyAz Beyazit Körpe nataNk Nathan Bocqueho were a step above the field. They were the only team to lose just four matches, while Mandatory
Mandatory Europe Rank #13 HyP Damien Souville thebigfiz Julien Auberton kAdavra Thomas Johner AKUMAAAAA Alex Lo Bello Goaster Tony Richard trailed with a 12-6 record. Zerance
Zerance Europe Rank #58 lux9 Lucas Danna Babax Baptiste Bertrand DarkLight Lucas Rossetto Veqaj Sylvain Pattyn Mercure Theo Maisongrande , WYLDE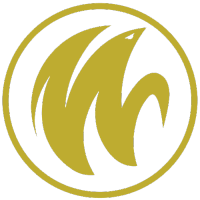 WYLDE Europe Rank #70 FoxieGG Tyler Lowton hype Tautvydas Paldavicius hiro Emirhan Kat Sevire Ethan Starke MAGiK Calvin Spaaij , and VALIANT
VALIANT Europe Rank #44 LeeN Adam Caillol NeskaaS Sohan Bessassa Sacake Ladislav Sachr CyvOph Clement Millard Jesse Adam Čtvrtníček all ended the regular season 10-8, and Joblife
Joblife Europe Rank #124 YAYAX Yael Hountondji Killu Vieillard Giovanni rodeN Rodolphe Bianco SoOn Terence Tarlier MARCTYLINHO Marcty Bienvenu qualified over beGenius
beGenius Inactive due to winning the tiebreaker.
VALIANT and Zerance both took opening wins in the quarterfinals without dropping a map, but in two very close matches. Both Mandatory and SBG found close wins over Zerance and VALIANT, respectively, with the latter going the distance.
Mandatory and SBG outlasted each other on Split (13-8) and Lotus (13-11), leveling the series at 1-1. SBG had to prise Fracture (13-11) from their opponents and stop a comeback in the process, but dominated Icebox (13-2) to crown themselves VCL France champions.
DACH was the only league to use and keep a Bo2 format throughout the league, allowing teams to finish matchdays tied up. MOUZ
MOUZ Europe Rank #50 al0rante Felix Brandl Obnoks Nico Garczarczyk murii Murat Korkmaz Filu Dawid Czarnecki iluri Ilari Puranen were the only lossless team throughout the VCL with a 4-0-3 record. Unicorns of Love
Unicorns of Love Europe Rank #21 nico Nico Neumann eleo Leonard Kulish canefis James Barry Luc1d Kenny Gauthier Kühlmann Treelover Philipp Urban also won four matches but dropped one. Angry Titans
Angry Titans Europe Rank #60 eNes Enes Bulut jurca Jurca Andreas Louitan Louis Beresford ngiN Engin Kor HyDrO Lukas Brill (3-1-3) and CGN Esports

CGN Esports Europe Rank #29 elllement Dragan Milanović azury Luca Sammer BennY Benjamin Domgörgen Shazeon Rene Cappel starki Krzysztof Lewandrowski (2-1-4), mainstays from last year's VRL, rounded out the playoffs.
CGN came swinging out the gate in the playoffs with a 2-0 over MOUZ, but were struck down in the upper final by Unicorns of Love — who had won against Angry Titans in the semifinal. MOUZ were eliminated in the lower semifinal, and Angry Titans fell shortly after to CGN.
In a rematch between CGN and Unicorns of Love, the former found a 3-0 win that crowned them VCL DACH Champions one season after three of its players were fighting in the region's Relegation tournament.
Fire Flux Esports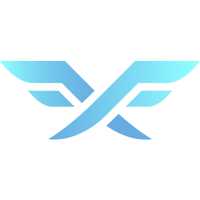 Fire Flux Esports Europe Rank #9 Wo0t Mert Alkan yetujey Eray Budak jeyj7y Soner Eren Kent Jlerst Naci Enes Yıldırım sociablEE Volkan Yonal and Parla Esports
Parla Esports Inactive Jlerst Naci Enes Yıldırım sociablEE Volkan Yonal lauress Toprak Kaynak Ruxic Uğur Güç jeyj7y Soner Eren Kent — the latter of which placed second in an end-of-year run at G-Loot Clash — dominated the regular season with an 8-1 record. Papara SuperMassive
Papara SuperMassive Europe Rank #18 sterben Emre Demirci CyderX Caner Demir Elite Efe Teber Burzzy Burak Özveren Celasun Emir Celasun Izzy Baran Yılmaz and S2G Esports
S2G Esports Europe Rank #17 reazy Kaan Ürpek RieNs Enes Ecirli russ Batuhan Malgaç pAura Melih Karaduran lurzy0y0 Ibrahim Sandıkcı qualified third and fourth (6-3). İstanbul Wildcats
İstanbul Wildcats Europe Rank #118 hatex Cüneyd Baş 7ssk7 Artur Kurshin XiSTOU Göktuğ Canciğer braveaf Andrew Gorchakov and Galatasaray Esports
Galatasaray Esports Europe Rank #80 Padisah Onur Dönmez MerSa Mert Saatcı Docent Kadri Vatandaş Touven Can Eryıldız DeadInk Utku Onur Aydin rounded out the playoffs, both sharing a 4-5 record.
S2G and SuperMassive dominated their opponents in the playoffs, but the latter had a tough time overcoming Parla in the semifinals. SuperMassive were forced to reverse sweep Parla, booking their grand finals slot alongside S2G.
In the final, S2G — a team consisting of pAura , russ , and others — breezed their way to a 3-0 win over SuperMassive. After a long time away from Turkey, pAura and russ have finally returned to the top and won a championship.
Over a year after dominating the world, Acend
Acend Europe Rank #10 ALIVE Gilad Hakim musashi Alessio Xhaferi Br0die Jack Emmott baddyG Kamil Graniczka B3ASTM0D3 Ivan Ledić MONSTEERR Ondřej Petrů 's reign was now limited to Eastern Europe. Their 15-3 record was unmatched, being followed closely by Enterprise Esports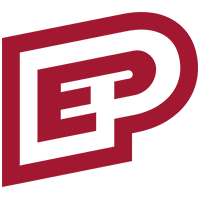 Enterprise Esports Europe Rank #19 Minny Patrik Hušek alexiiik Alex Hawlasek MaFiN Martin Vrána Cantzer Václav Jan Stezka benjyfishy Benjy David Fish (13-5). Of the remaining four qualified squads — Rapid Ninjas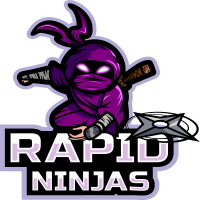 Rapid Ninjas Europe Rank #28 ikke Martin Erdei arbie Kornel Holecz hussaR Bence Huszár Kwixy Patrik Liesinger Chadi Farsang Balázs , Diamant Esports
Diamant Esports Europe Rank #25 runneR Emil Trajkovski Prti Ivan Erak Grmekista Tilen Grmek , Cyber Wolves Esports

Cyber Wolves Esports Inactive ALMO Albert Moscicki Freyy Krystian Konopka Hitch Martin Srp pyrolll Artur Minin tatzuki Jovan Milovanovic , and Anonymo Esports
Anonymo Esports Europe Rank #42 snikk Sebastian Kamiński xuss Tselmeg Tsolmon Stix Wojciech Chamielec grubinho Grzegorz Ryczko Katu Kacper Twórz — only one had reached the playoffs in last year's VRL East.
Acend and Enterprise Esports had a strong grip on the upper bracket, although the former took a 2-0 win in the upper final. Anonymo, who had been knocked down in the opening round by Enterprise, took wins over Diamant and Cyber Wolves, but were unable to complete their run as Enterprise took them down 2-0 in the lower final.
Acend capped off their VCL East run with a 3-0 over Enterprise, where the team barely struggled. Haven (14-12), Enterprise's first pick, was the only map where Acend struggled, taking clean wins on Icebox and Pearl.
DSYRE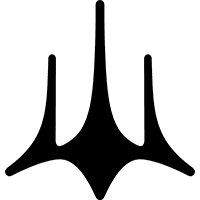 DSYRE Europe Rank #20 xazyy Alejandro Giudice caydeN Yari Olmi Tag Alessandro Voci wackie Rikardo Birjukov feqew Lukas Petrauskas Zanx had a flawless regular season right up to the final match, meaning they topped off league play with a 13-1 record. The three teams that met them in the playoffs all had a much bumpier ride. HMBLE
HMBLE Europe Rank #59 Braso looM Luca Landolfo Lando denzo Denniz Özden KnightVoice Hubert Lorenc — who defeated DSYRE — managed nine wins and five losses, while GMT Esports
GMT Esports Europe Rank #23 bipo Taranvir Singh HearthBeat Marco Soffia N A I S Alessandro Montanari AFoxx Fábio Veigas marteen Martin Pátek and Macko Esports
Macko Esports Europe Rank #85 mass3R Umberto Artuso Z3RO Giordano Macioce Alan Luca Barchi DrastZ Giovanni Chiazzese Byron Davide Bicocca shared an 8-6 record.
In the playoffs, DSYRE didn't let HMBLE defeat them a second time and reached the grand final with a 3-2 win. GMT Esports defeated Macko and HMBLE, being the only VCL team to complete a lower bracket run. They would match DSYRE in the grand final, who had taken two strong wins off of GMT in the regular season.
While the final initially seemed like a close match, as the teams went 1-1, GMT scored back-to-back 13-7 wins on Haven and Icebox and became VCL Italy champions. In July of last year, the same core ( bipo , HearthBeat , AFoxx ) became VRL DACH champions after a 3-0 over a different DSYRE squad.
One of two new VCLs alongside Italy, Portugal was completely dominated by SAW. The former Arroz core, who won outshone everyone in Portugal's VRC throughout 2022, had just one loss in the regular season. GTZ Esports
GTZ Esports Europe Rank #11 starkk Gabriel Marques OLIZERA Diogo Oliveira k1zpawn Ian Rebelo kamo Kamil Frąckowiak RobbieBk Robbie Boerkamp , mostly made up of VRL DACH: Unity winners, trailed with a 12-2 record. VIKINGS Fourteen
VIKINGS Fourteen Europe Rank #46 brk Bruno Ferreira GrTw Tiago Costa VTaguT Rui Ribeiro KenzmPs Simão Azevedo Ds Daniel Silva (9-5) and EGN Esports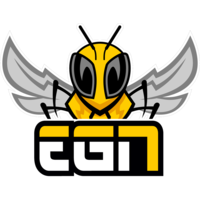 EGN Esports Europe Rank #47 Phatt Alexandre Silva silenttt Nuno Rodrigues Dext Norbert Paulovčák fainz Pedro Monteiro (8-6) qualified to the playoffs in third and fourth.
EGN and SAW powered through their opening playoffs opponents, 14VK and GTZ respectively. GTZ were adamant about getting a title shot, winning the lower final 3-1 against EGN, but couldn't get much done in the grand final.
SAW quickly jumped to a 2-0 lead, when a dominant first half of Icebox allowed GTZ to take their first and only point. On Lotus, SAW went from a 10-2 deficit to a 13-10 map win, giving the former Arroz core their fourth national trophy.
MENA is subdivided into two: Levant & North Africa and GCC & Iraq. Geekay Esports
Geekay Esports MENA Rank #2 Kheops Anis Mokrani Winteryrook Evgeniy Lenko Shalaby Mohamed Shalaby wayLander Jan Rahkonen Shehab Shehab Hany RockeT Ahmed Mohamed , NASR Esports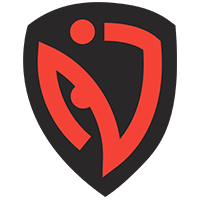 NASR Esports MENA Rank #3 sibeastw0w Anton Govorukhin Avez Hazem Khaled A1mly Ameen Dibis cactuzio Youssef Ait Amghar chrollo Omar Hussein Mickebwoy Mikołaj Chojnacki , and Team RA'AD
Team RA'AD Inactive Depyro Nour Sherif Shniider Yousef Osama Sand Mark Emad chrollo Omar Hussein Avez Hazem Khaled dominated the regular season of the former, while Team Falcons
Team Falcons MENA Rank #5 alvar Khaled Abdullah OuTLaW Abdullah Sulaiman Al-Salem SpYzera Abed Doughan Moh Mohammad Bin Oti KHaaLiD Khalid Al Talib Flowy and Unity Esports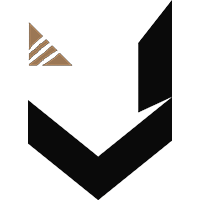 Unity Esports MENA Rank #4 ShawateRR Mohammad Yousef kugio Hamad Al-Thani SoloMabuchi DVDOV Abdulrahman Alawadhi Zimo finished on top of the latter.
Falcons and Unity matched in the upper final, where the former took a 2-1 win. Their rematch in the grand final finished with the opposite result, as Unity took a rough 3-1 win over Falcons.
While Geekay defeated NASR in the upper final of Levant & NA, RA'AD were sweeping the lower bracket. After 2-1 wins over ONYX RAVENS
ONYX RAVENS MENA Rank #8 Louda Khaled Hossam moner Kirill Matsanov AntiBiotique Taha Handaoui ACHRF Adjabi Cheraf rey Habib Majoul and NASR, RA'AD capped off their playoffs run with a 3-0 over Geekay in the grand final.
EMEA
These ten teams are now the frontrunners for EMEA's Ascension, which will be held this Summer. Teams will still have to go through a second split of competition, due to start in April, where they will keep fighting for points in the hopes of claiming their region's only Ascension spot.
Ascension's winner will get a two-year promotion to the VCT EMEA, where they can fight for Masters and Champions slots while receiving similar benefits to partnered teams.