Global Esports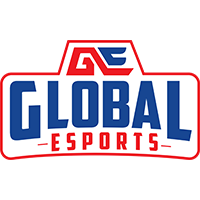 Global Esports Asia-Pacific Rank #7 Bazzi Park Jun-ki (박준기) t3xture Kim Na-ra (김나라) SkRossi Ganesh Gangadhar WRONSKI Michael Wronski Lightningfast Abhirup Choudhury Monyet Cahya Nugraha AYRIN Jordan He , one of the ten partnered teams for the APAC region, has announced their roster for the 2023 Valorant circuit will comprise of ten players. The final team of six for the Kickoff Tournament in São Paulo will be decided in January 2023 based on the players' form and performance.
Global Esports
@GlobalEsportsIn
Subject to approval from Riot Games, Global Esports plans to have a ten-player roster comprising of their current roster and five new players. According to Vatsal ' Vatsal ' Uniyal, GE's Head of Esports, they are looking at four players from across APAC and a single import from North America or Europe, as per Riot's rules.
All ten players will learn, play, and train together at an official boot camp in South Korea. The organization will also focus on providing players from South Asia an opportunity to level up their skills and compete at an international level.
"It's an opportunity for our Indian players to learn from, grow with, and train alongside international talent in South Korea," Rahul Hinduja, one of GE's founding team, said. "If they can prove their skill by January next year, they deserve to play at São Paulo's Kickoff event."
According to regulations, a team is required to maintain an active roster of no less than six members and can hold up to four reserve players. Teams can move players from the reserve roster to the main line-up as long as Riot Games is informed of the change "at least one day before the team's first match in the week in order for the player to be eligible to compete in any League Games for that week."
"The goal is to find a way to help Indian talent compete at the highest level and prove their skills, even if it takes a few seasons to get there," said Global Esports founder and CEO Rushindra Sinha.
Global Esports are currently: