Last year, the Valorant world witnessed an European clash for the grand final of Champions. The first year of the VCT, with all its open qualifiers, naming and numbering confusion, culminated in an EMEA faceoff between Gambit Esports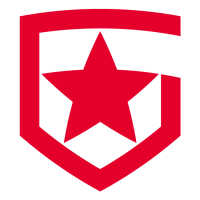 Gambit Esports Inactive Redgar Igor Vlasov Chronicle Timofey Khromov d3ffo Nikita Sudakov sheydos Bogdan Naumov nAts Ayaz Akhmetshin and Acend
Acend Europe Rank #5 L1NK Travis Mendoza vakk Vakaris Bebravičius MONSTEERR Ondřej Petrů cNed Mehmet Yağız İpek starxo Patryk Kopczynski , which saw the latter triumph 3-2. This year, the VCT boiled down to two teams from the Americas: LOUD

LOUD Brazil Rank #1 Sacy Gustavo Rossi aspas Erick Santos saadhak Matias Delipetro pancada Bryan Luna Less Felipe de Loyola and OpTic Gaming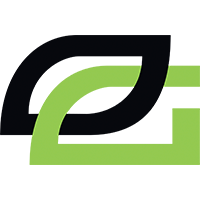 OpTic Gaming North America Rank #1 .
By this time last year, LOUD didn't even exist. saadhak , Sacy , and bzkA were all a part of Team Vikings

Team Vikings Inactive Veroneze Vinícius Ribeiro Ds Daniel Silva swag João Neto pollo Julio Silva . Less was playing for Galaxy Carrots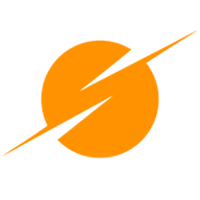 Galaxy Carrots Brazil Rank #19 zakkv Vinicius Gonçales Tisora Kauã Estefanini Evilkyk Kayke Arrais DMT Vinicius Siebert Cryy Joao Vitor Ferreira , pancada was representing Stars Horizon
Stars Horizon Brazil Rank #5 Maverick Henrique Tozatto flainzz Felipe Saldanha NANZIN Renan Echternacht glym Lucas Glym artzin Arthur Araujo pollo Julio Silva , and aspas didn't have a team. They played their first official match together on Jan. 14, as Pancada e Amigos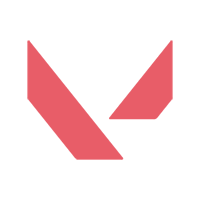 Pancada e Amigos Inactive saadhak Matias Delipetro pancada Bryan Luna Sacy Gustavo Rossi Less Felipe de Loyola aspas Erick Santos . Today, just 247 days later, they are Brazil — and the Americas' — first world champions.
Photo by Lance Skundrich/Riot Games
But before the games kicked off, Valorant rolled out the gold carpet for its best influencers and even some of Riot's staff. John Needham, President of Esports, and Whalen Rozelle, Global Head of Esports, jumped on the stream to hint at a future LAN in Japan, and also revealed that Valorant's partnered teams will be announced next week. Anna Donlon, the game's Executive Producer, confirmed once more that an in-game tournament system will be present in the coming year, codenamed Premier.
Once the carpet had been rolled back up, the special finals stage was activated. Ashnikko took the stage to perform Fire Again, this year's Champions anthem, and the song seamlessly transitioned to player introductions. OpTic entered, sporting their signature white championship jerseys, while all of LOUD held aspas' six cãozinhos. No one team seemed to be heavily favored by the sold-out crowd, a stark contrast from past matchdays.
Six doggies for LOUD. (Photo by Lance Skundrich/Riot Games)
"Every game against OpTic is very hard, mainly because we can do a lot of work behind the scenes about how they're going to play the map and how they're going to approach it, and when we get in the game they can just surprise us by changing a lot," bzkA said. "They are a team that can adapt very well to every situation. Our IGL saadhak needs to do very hard work during the game because I just have two pauses to help him a little bit and Sacy does a good job helping him a lot as well."
"It's hard because the game plan we did, for example on the upper finals, we were able to actually read very well and be ready for everything that was going to happen, but they surprised us a lot. We had, during the game, to adapt ourselves," he continued. "I just think that everyone on the team, even the most inexperienced like Less and aspas, did a really good job of participating, communicating, and trying the best they could do. Also pancada was a very fundamental piece as well. It's very hard to beat OpTic, they are really good."
LOUD, as winners of the upper final, had the right to ban two maps and decided to remove Pearl and Fracture from the pool — the two maps they lost to OpTic in the group stage. LOUD picked Ascent as the kicker, with the series then moving to Bind. LOUD picked Breeze and OpTic picked Haven, leaving Icebox as the decider.
OpTic, however, also had one advantage for them. While they did have the veto disadvantage, they were running on a streak of revenge match wins. In the seven revenge matches they've featured in, OpTic have never dropped the ball.
When LOUD and OpTic played the Masters Reykjavik final, the maps played were the same, and the first three sported the same order now as they did back in April. The only difference was Haven and Icebox, which were fifth and fourth, respectively, in Iceland. "I think the vetoes went almost as expected. Maybe I thought Icebox could be a little bit earlier in the veto, which we were ready for. Obviously, the expectation was to win," Chet said.
When asked about Reykjavik saadhak said that, despite the 3-0 loss in the final, the fact they almost won it was good.
"That demonstrated that we do have the level to compete on an international level. But we were just somehow we were lacking something."
Soon enough, it was time for the actual game.
Valorant's first true international rivalry. (Photo by Sebastian/Stigsby/Riot Games)
Map 1: Ascent
For the second day in a row, and only the second time since Reykjavik, yay picked Jett on Ascent. OpTic have favored El Diablo on Chamber for the better part of this year — picking the French agent in every match up until yesterday's bout against DRX, while LOUD have a much lower Chamber pick rate.
LOUD got their foot in the door first by finding the first two rounds, but flanks from yay and Marved tied the map up at 2-2. OpTic kept shutting down LOUD's advances and were soon up 5-2, when the Brazilians took a timeout. yay clutched against pancada and Less to find a sixth point. LOUD's timeout soon bore fruits. OpTic managed just one more round in the closing stages of the half: Less took down four and Sacy scored two 3Ks that kept the map tight at 7-5.
Switching to attack, Marved found yet another successful flank to give his team the pistol. OpTic won one more round, but LOUD began showing their defensive prowess. At Champions, they've only dropped nine rounds on defense the whole tournament. pancada and Sacy each won 1v1 clutches, bringing themselves within arm's reach of OpTic at 9-8. Marved then won his own clutch, to put his team up two and on double digits. OpTic had no trouble reaching map point from there, but LOUD found four solid rounds to push the map to overtime.
LOUD held A to find the first round of overtime, but yay flanked three to tie the score back up at 13-13. LOUD called a timeout, and it seemed to be the catalyst they needed: Sacy found a ridiculous clutch against crashies , and his team held back an A hit to win the first map 15-13.
"It was a couple of rounds we just felt like we messed up. 2v2s, we had a 4v2 that was in our advantage, we messed it up. There was a B split where aspas was able to get two kills at Pizza while mollied - it's a mistake from us," FNS said. "I think it was individual heroics for them, for sure and then also just winning all the 2v2s, 3v3s and stuff. It didn't feel like, tactically, they were really giving us any problem. It honestly felt like we were going to win that game. They were just winning all these really, really key situations in the mid-round to late-round to win the game. I would say that's what won them that map."
Sacy stepped up towards the tail end of the map, finding six of his nine multikills in the second half and in overtime. He was the only one able to best yay in head-to-head duels with a 12-3 record. He was also arguably the best throughout the map, dropping 32 players for a 3.06 KDA, +17 differential, and 313 ACS. Despite only opening up three rounds, he averaged over 180 damage per round and had an 86% KAST.
"I was just feeling a bit more comfortable. I think that, in terms of performance, this year I'd been focusing on other things in our team. On Vikings, I was more individualistic, I'll say," Sacy said. "Here, I feel like everyone kills a lot. Honestly, I don't pay much attention to it. People obviously have a very high expectation due to everything I did in 2021, but my team doesn't feel that nor do I. They all support me, and I think that's what I need. Just let the people talk."
The Classic giveth and Classic taketh away.
Map 2: Bind
On Bind, OpTic's first pick, the teams entered with a 1-1 record against each other. OpTic were the first to find a win, at Masters Reykjavik, 14-12. But in the upper final of Champions, Bind was one of the two maps LOUD found — 13-10 — to reach this grand final. Both teams pulled out the same compositions as they did last time.
OpTic kicked off the map with three clutches for a 3-0 lead. Marved gunned down three on the pistol round, crashies won a 1v1 afterwards, and a 1v2 from yay gave OpTic a third point. After dropping a round, LOUD replied with two, but failed to get momentum going. OpTic pressed on despite a timeout from the Brazilians, eventually finding themselves 10-2 up by halftime in what should be their weaker half.
LOUD found a second wind and recouped two rounds after winning the pistol. At 10-5, to avoid a comeback, OpTic called a timeout. Afterwards, a near-solid round was thrown away by OpTic. yay missed some of his Headhunter shots and allowed aspas his first moment of glory for the day, stunning OpTic in a 1v3 clutch that kept the Brazilians going. The four kills he found in that round were over a third of his map-total of 11.
LOUD found a sixth point, but OpTic stopped them in their tracks. OpTic jumped back in and took the map 13-6 with a 3K from Marved.
"We play that map very well, we understand rotations very well. The communication in general is, kind of to understand and pinpoint where people are on the map so it's a little easier for me, and I find my timings really well on the map and my utility usage feels pretty good so… I don't know, it just feels like a comfort map for me," Marved said.
Given the 10-2 half and 13-6 result, OpTic's statistics were expectedly superior. All of their players had a positive differential — while all of LOUD's were negative — and most of OpTic's players had a higher ACS than the highest ACS any of LOUD's players could muster. Also notably, Marved had a 100% KAST and 30% headshot rate.
But LOUD didn't seem to care. They walked away from Bind smiling and hugging each other. The team seemed upbeat and as ready as they could be for their Breeze pick.
Should this ever have happened?
Map 3: Breeze
In all of LOUD and OpTic's matches, they've only played on Breeze twice and LOUD have always picked it. The first time was in Reykjavik, where LOUD came back to force overtime — and then lost 15-13. Most recently, in Champions' group stage, OpTic gave up Breeze 13-7 but bounced back to win the series. But OpTic's last performance on Breeze saw them take a 13-5 over DRX.
Despite being LOUD's pick, OpTic showed no holds barred. After winning the first two rounds, a snappy play from crashies allowed his team to reach a 6-1 advantage, despite a timeout from LOUD. However, OpTic's lead wasn't as insurmountable on Breeze as it was on Bind. A pair of 3Ks from saadhak and aspas disregarded a pause from OpTic and narrowed the score to 6-5. Less, who had been one of the quieter LOUD players so far, took down three to secure a tied halftime score.
The 6-1 start didn't startle LOUD, but their comeback didn't startle OpTic either: the teams kept the close-knit scoreline going. After winning two rounds each at the start of the second half, neither LOUD or OpTic could win back-to-back rounds, brawling all the way to 11-11. LOUD then called a timeout to try and jump ahead, and the pause seemed to backfire for a moment as OpTic jumped to map point. A heroic 3K from aspas pushed yet another map to overtime.
OpTic were the first to reach map point, but their own timeout backfired. LOUD replied and chased back in, finding the first map point off a flawless round and aspas 3K. OpTic managed to tie it at 14-14, but weren't able to find any more points. LOUD took the 16-14 win and were now on match point.
"Looking back to the overtimes, we definitely could have adjusted a little bit better. I feel like we got a lot of the opening picks, though we just couldn't capitalize and they were able to get one or two kills without a trade," FNS said. "There was a round where we didn't call for util and aspas ended up getting a couple of kills in mid. There was also a round where I should have traded saadhak at Alpha Pyramid. Just bad trades, bad utility usage by us after we have the man-up advantage. You can't be sloppy against that team or they'll punish you."
Chet later took on some of the blame for losing Breeze due to wrong reads in overtime. He echoed FNS's thoughts on utility and individual heroics, which OpTic could have taken advantage of with proper trades and spacing.
"I feel like we actually individually stepped up. The two games on Breeze were very similar, the way they like to play is very similar to our game style. It was very hard for us to do the reads and to be able to be one step ahead of them," bzkA said. "It was individually where we were able to actually get away. aspas stepped up at the end of the game and that helped us a lot. But we couldn't stay in front of them [tactically]. And individually, skill-wise, we were able to actually win some key rounds to actually win the game."
"Also in the end, when I had no more pauses in overtime I was just praying, so I hope that helped us a little bit."
aspas and Victor starred on Jett for this map. Both were crucial in opening rounds with seven and eight first bloods, respectively, with the latter having a +4 differential. The former, however, won all but one of his head-to-head duels. Overall, aspas had the highest ACS and number of kills at 238 and 26, respectively, but his 136 ADR was rivaled by pancada's 153.
With this win, LOUD found themselves ahead of OpTic in a Bo5 for the first time ever. It was now or never, and winning in overtime after a blowout loss on Bind was the best booster the team could have asked for.
Stand up and let the people see you.
Map 4: Haven
Haven is one of the few maps OpTic and LOUD have never faced off on, despite it being the decider at Reykjavik. It's also the first time that the two have taken a match to map four. At Istanbul, both teams played the map twice and both found wins.
In the early rounds of Haven, OpTic kept hitting A site and LOUD kept retaking it. In the Brazilians' initial 5-2 lead, three of their rounds came from A retakes. OpTic's two round wins came on B and C, respectively. They called a timeout after LOUD won their fifth point, and decided to bet on C again. It gave them their third point, and then also allowed them to tie the map at 5-5 after a 3K from Marved. LOUD weren't about to let their lead run away, and clawed two rounds away from OpTic for a 7-5 lead at halftime.
LOUD jumped back into the match with a massacre of a pistol round. Less followed it up with a 1v2 and an ace, placing his team on double digits. OpTic called a timeout, but it never hindered LOUD. The Brazilians found an eleventh point. The following round looked lost for LOUD, but Sacy clutched against three to give his team match point. The following round, they stormed onto the A site and swiftly put OpTic down and handed Brazil their first international title.
No one player stood out in LOUD's field, with everyone but aspas closing the match with a positive differential. Less had the highest of those, at +10. OpTic's statistics board shows the exact opposite: everyone but Marved had a negative differential, with Victor and FNS opening up eight rounds combined.
Overall, teamplay was what LOUD needed to win today. Despite having Sacy and aspas shine on Ascent and Breeze, LOUD's players all put up similar numbers across the series.
Match-wide, Less, saadhak, and pancada all had a field day and racked up a total of 18 multikills. Despite that, when ranked by ACS, kills, or ADR, aspas was still the best man today. He also tied Victor for opening kills, but the latter had the larger differential at +6.
Overall, teamplay was what LOUD needed to win today. Despite having Sacy and aspas shine on Ascent and Breeze, LOUD's players all put up similar numbers across the series.
"It was the plan," Sacy said.
Bald buff is underrated.
Despite the loss, OpTic still put on a great show. In 2022, they have been one of the best and most consistent teams. After attending and winning Masters Reykjavik, they placed third in Copenhagen and have now placed second at Champions. In short: they've been in the international top three this entire year, and that puts them into the discussion of the best team of 2022. When asked about it, FNS was the first to lean in.
"Yes," he answered, falling back into his chair.
"Even since we were originally on Envy, ever since we put together this roster, we've had pretty good international results," yay said. "Champions [last year] — kind of a bad situation with Victor having COVID — but at least for the last year or so, whatever it's been, we've always been pretty strong and I hope to continue that going into franchising."
FNS later said that the LOUD they met in Reykjavik and the LOUD they met in Istanbul are two different teams. He attributed their first championship to having more experience, a field LOUD have caught up on since and that allowed them to close out today's overtimes.
"In general, I think they're a very good team, and obviously good enough to win a championship. To be able to do it at Champions under all this pressure is impressive from them," he said.
We'll hopefully see you next year, OpTic. (Photo by Lance Skundrich/Riot Games)
LOUD walk away from Champions with tears streaming down their eyes — after all, their efforts have led them to their dreams — and a smile from ear to ear. Before they can rest, they've got to celebrate.
And there's only one way to do it.
"Alcohol," Sacy leaned in and said.
"We're going to the afterparty for sure, and drinking a lot and just forgetting about the game. I think that's mainly it: Just listening to good music, being around good people, just chilling," saadhak chimed in.
Sacy followed that up in a more serious tone by saying he wants to go back home and see his wife, as the whole team wants to return home following these past weeks in Turkey. They don't even want to think about 2023, they just want to have some fun for now and enjoy their home crowd at the Kickoff Tournament.
"That's a problem for future us," saadhak said. "Something we can maybe comment about that is [that] we're gonna practice in Brazil. I don't think we're gonna do a bootcamp at all. We're gonna just rest when we get back home. We're just going to rest, then start practicing again. But we've got to just do it in Brazil."
This win evokes a feeling of redemption for LOUD, especially after the loss in Reykjavik. After getting their revenge for the loss in Iceland, the LOUD-OpTic rivalry is now tied at 3-3.
"Our preparation, tactically and mentally speaking, was the key. We managed to do a lot of comebacks, we were able to get back into the game really well — not just against OpTic but against other teams," Sacy said. "I think in this match that was necessary. We took Ascent and Breeze to OT, we were able to win and those two maps were needed to win the match."
For LOUD, today's win is certainly more about than just a trophy. Their potential harkens back to the days of early Counter-Strike and the beginning of the competitive tactical FPS genre.
When the first international CS tournaments popped up, Brazil was one of the first regions to cement its place at the top and will forever be known for that. They won countless world championships and have always been in the top echelons of the game since. It's now LOUD's turn to do that.
"The main factor for us to be able to consolidate ourselves is to keep working the way he have done so far. I think what we've done this year is a big lesson for everyone. Everyone in the team evolved as a player, as a technical team, as people too," bzkA said. "I think that's the most important for us to keep Brazil at a high level as Valorant plays out. I think that, for us to stay at a high level, it'll depend on us maintaining our work, our work philosophy, and also improving our technical quality. I think we're on the right path."
"I think we have that potential [to create a legacy]. It just depends on ourselves to keep that work as the years go on," he finished.
LOUD have elevated their region to a different standard in Valorant, despite being such a young team. Their first official match under the LOUD name was 247 days ago.
Back then they were just pancada and his friends. Now, they're world champions without even having celebrated their first birthday.